Proud to serve, proud to be a Hotelie: Q&A with SHA military veterans

Cornell University has long supported military veterans—the School of Hotel Administration, for decades, has been a great place for veterans and ROTC students to gain skills that will advance their careers in the hospitality industry or guide them up the ranks while serving our country. Veterans bring a unique perspective to the school's graduate and undergraduate programs—they make the community stronger and build valuable relationships with their peers both inside and outside the classroom.
Hotelie alumni and students share their experiences as Cornellians and military veterans.
---
Why did you choose Cornell and the School of Hotel Administration?
Kathleen "K.T." Bowman Estrada, MPS '92, U.S. Air Force
Director of corporate compliance, Blue Skies of Texas
"I attended under an Air Force program called Air Force Institute of Technology (AFIT), Civilian Institutions. Cornell was one of three sponsored schools, and, of course, my first choice. My career field was services, and we were responsible for lodging, dining, fitness and recreation programs, libraries, youth programs, mortuary affairs, and community organizations. The Air Force selected us for the AFIT program to obtain a master's degree with the expectation we follow on with an assignment requiring a master's. For me, that was teaching continuing education programs at the AFIT campus at Wright Patterson AFB, Dayton, OH."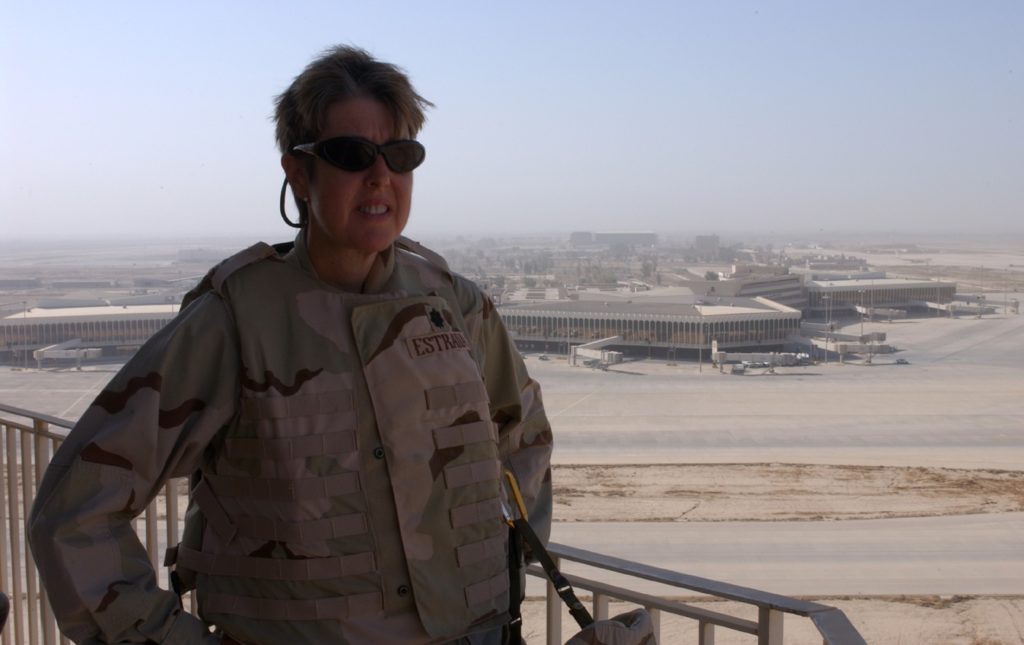 Fred Antil '55, U.S. Marines
Retired from the School of Hotel Administration in 1993
"I discovered the Hotel School when I read an article in Reader's Digest about the school and the opening of the new Statler Hall and Hotel on campus. The school was described as the 'West Point of the Hospitality Industry.' I was hooked! I later discovered that a Hotel School classmate, a veteran and close friend, learned about the school from the same article. He happened to be in the Air Force at the time he read it. Chuck Feeney '56 went on to become the largest benefactor in Cornell history. After graduation, I went on to serve in the Marine Corps, and 30 years later, and after my earning three graduate degrees, Chuck worked with our third dean, Jack Clarke, to have me join the staff at the Hotel School—from which I retired in 1993."
Marco Bongioanni '01, U.S. Army and Army Reserves
Licensed mental health counselor, U.S. Department of Veterans Affairs
"I grew up around restaurant business. My father owned a restaurant in NYC for 38 years and I always enjoyed working in the hospitality business and providing service to others. SHA offered me both a path to learn about something I have a passion in and also participate in the ROTC program. Upon graduation, my path took me into the active-duty army for almost nine years. After this experience, I opted to shift my career focus and attended graduate school at Fordham University obtaining a master's in education in 2012. While I have never worked professionally in the restaurant or hotel industry after SHA, I find many parallels in the principals of the hospitality industry, especially as it comes to serving others, and the 'helping' work I do now as a mental health professional. I continue to serve part time as a civil affairs officer in the U.S. Army Reserve as a Battalion Commander."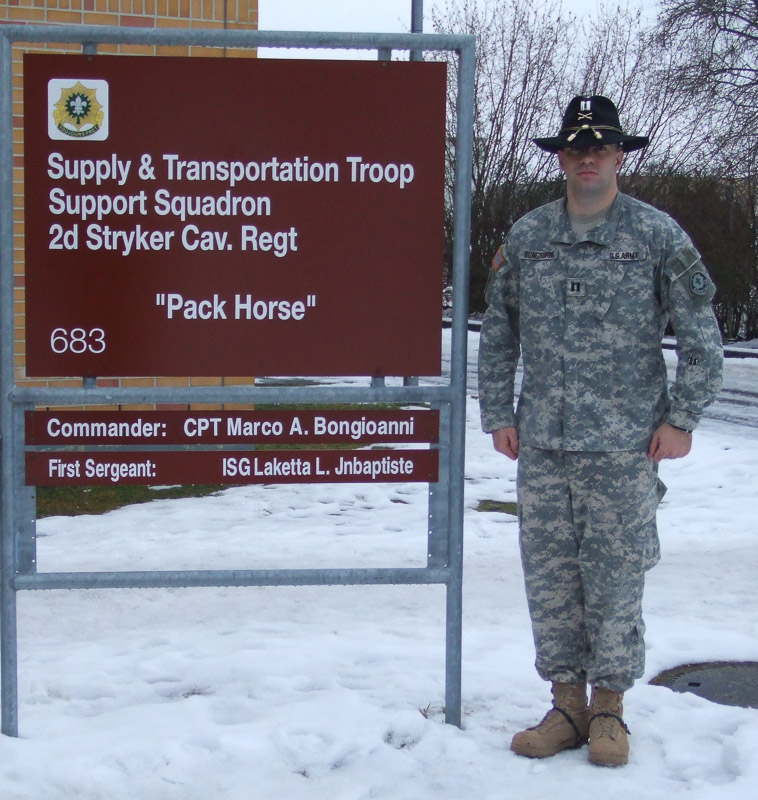 Kathryn Marko, MPS '89, U.S. Navy
Retired from the U.S. Navy in 2006
"To advance and be successful in the military I needed to pursue an advanced education. I entered the Navy with a BS in nutrition and while at my first duty station I obtained a MA in management and human relations. The Navy, specifically the Medical Service Corps selects worthy officers for advance degrees through a very competitive process. I submitted a package for this, seeking an advanced degree in hotel/restaurant management because I felt that degree would help me do a better job in the Navy in positions running a hospital's inpatient and staff feeding as well as other more senior jobs in the management of a hospital."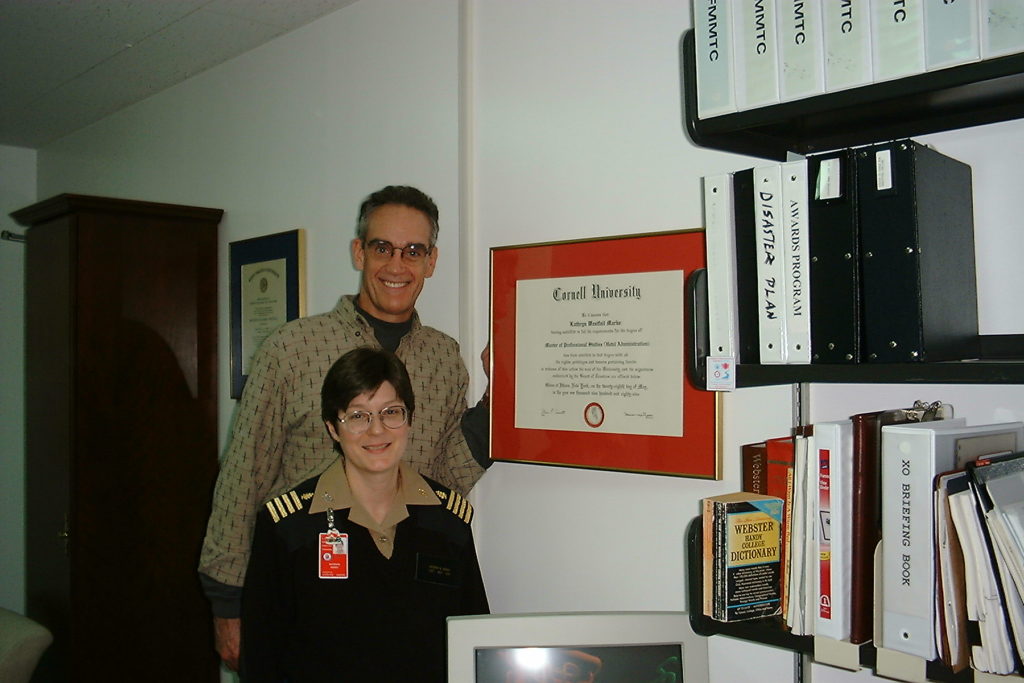 ---
How did you military training prepare you for your time at Cornell?
Collin Wellborn '16, U.S. Army
Strategy consulting, Guidehouse (formerly PwC Public Sector)
"I came from a military role that required me to be highly adaptable in time-sensitive situations. That background prepared me to handle the academic stress that can come with the pursuit of an Ivy League education."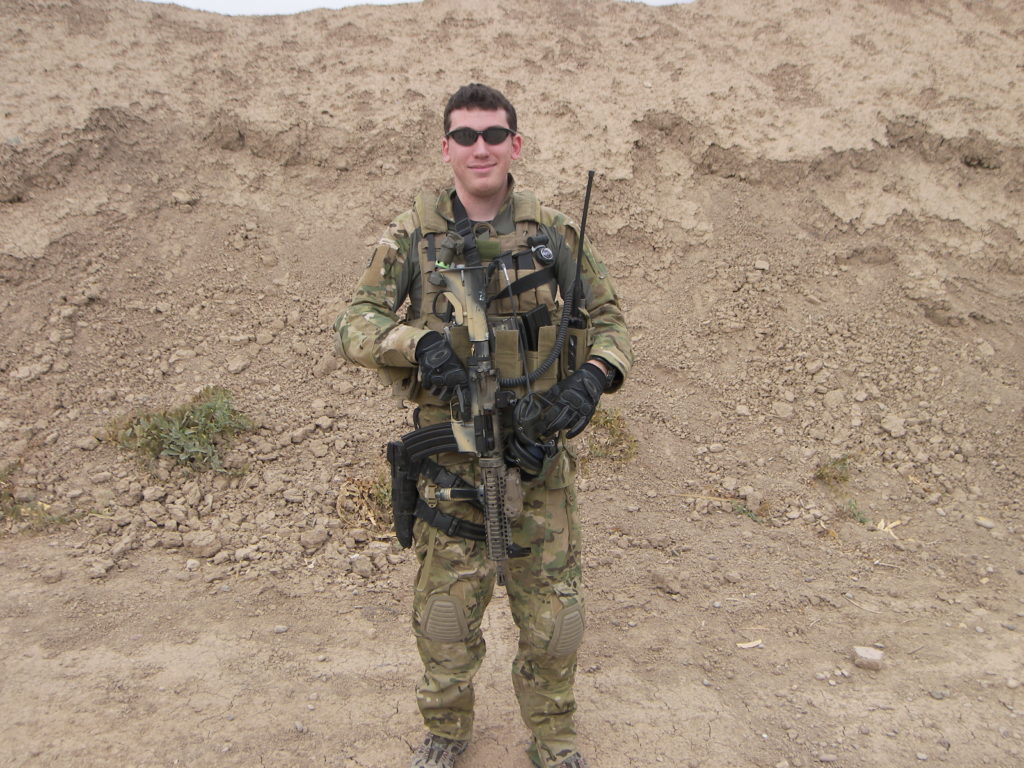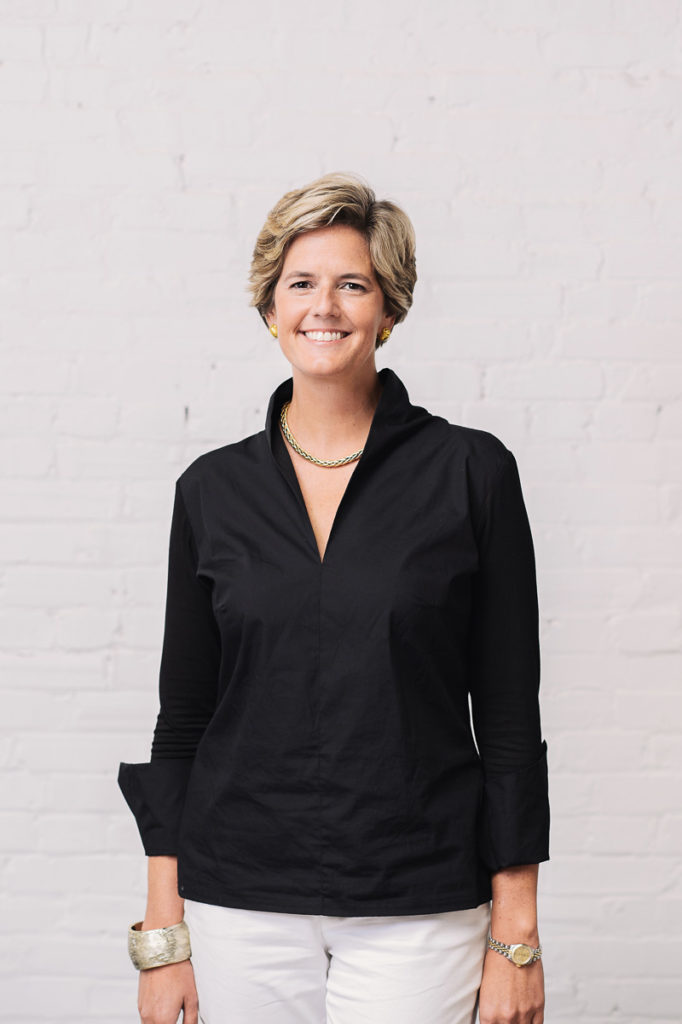 Sarah Robbins '95, U.S. Army
COO, 21c Museum Hotels
"Leadership. Organizational skills. Planning. I feel certain I could not do the job I have today without the training I gleaned from the army."
Shuoan Lee '20, U.S. Army
"Being in the army and going through trainings with other disciplined soldiers made me a strong person and candidate for Cornell University. In my personal statement, I wrote about what the army taught me as a person and a soldier and how I can be a part of Cornell successfully. The connection between being in the army and hospitality is similar. It is all about serving the people. For those who want to be a part of Cornell, I would recommend them to do their best because army training and army environment will make them ready to face any situation."
Emily Franco '92, U.S. Army
Director of the alliance between SHA and the Culinary Institute of America
"The strength of the Hotel School comes from how students, staff, and faculty connect with one another and with the learning opportunities the school offers. Veterans know all about teamwork, preparation, mission focus, meaningful communication, and using the resources around you to be successful. Bringing these skills to your Cornell experience will enhance every opportunity and relationship."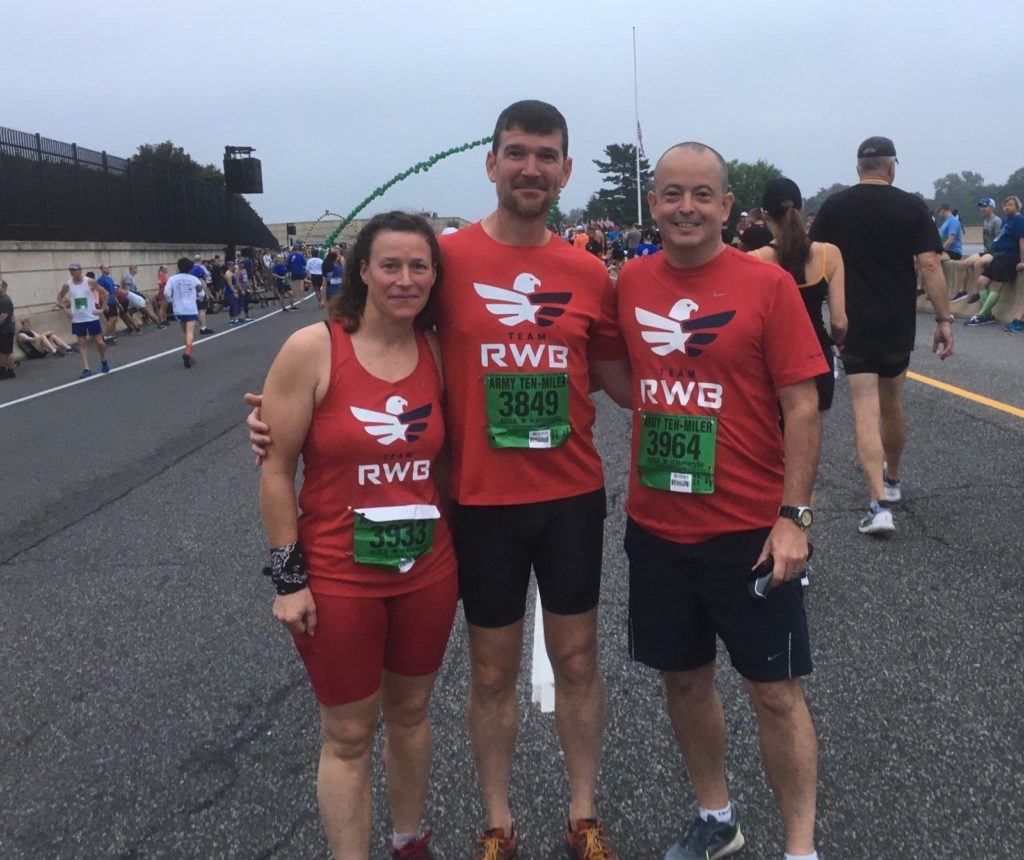 Rob Francour '86, MBA '87, U.S. Navy
Portfolio director and head of acquisitions, Northwestern Mutual Real Estate Investments
"Define the goal and stay focused. Understanding and executing the 'mission' is a superb life training. (I still make my wife and kids crazy about 'getting things done.')"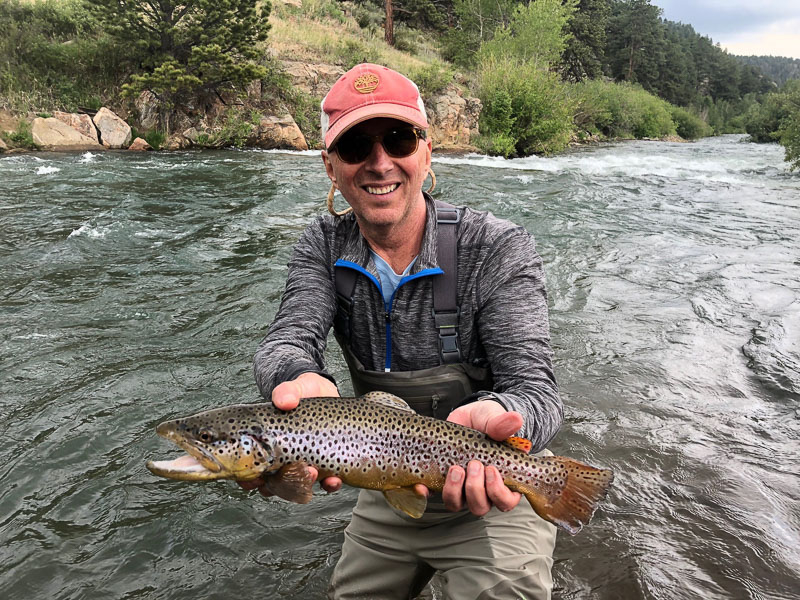 ---
What is your favorite part about the Hotel School alumni network?
Fred Antil '55
"Talk about a 'Band of Brothers' (and Sisters)! When you enroll in the Hotel School you become a Hotelie. Your fellow Hotelies will accept and welcome you around the world. As our second dean, Bob Beck, a Hotelie and veteran himself (he lost a leg on D-Day in World War II) used to say: 'The world is divided into two groups, Hotelies, and those who want to be Hotelies.'"
K.T. Bowman Estrada, MPS '92
"I really enjoy participating in CAAAN (Cornell Alumni Admissions Ambassador Network)—it is such a rewarding feeling to be a part of the excitement that surrounds a student's selection for a college experience, especially when the student receives word of acceptance. In San Antonio, we have a number of students who are first generation college students and are selected for Cornell. It is scary for the student and the student's family—CAAAN does a great job in welcoming the students into the Cornell spirit and supporting them along the way."
---
What advice would you give to future veteran Cornellians?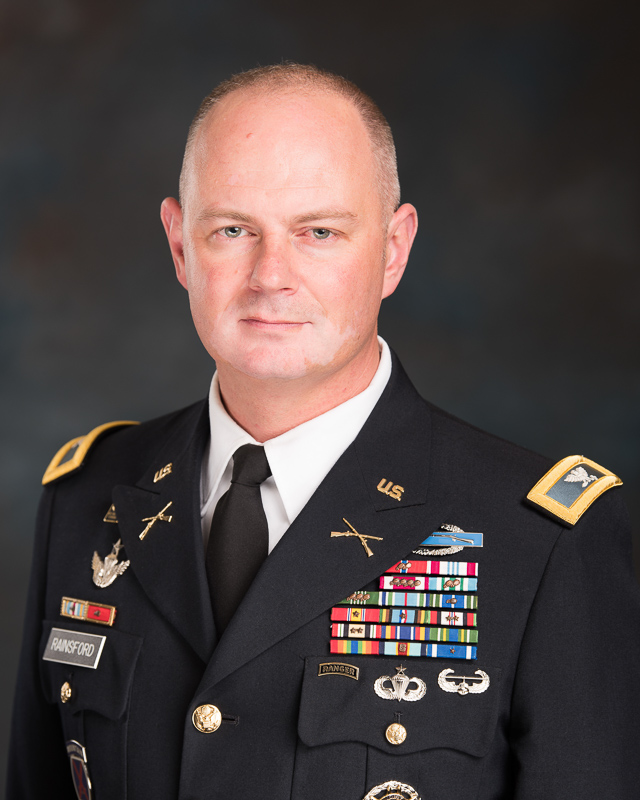 Tage "TJ" Rainsford '96, U.S. Army
Colonel, Active Duty Military, U.S. Army
"Tell your story. Less than 1 percent of our population serves in the military and not many more have much first-hand exposure to people with any military experience. There is a growing gap between our society as a whole and those who serve in its armed forces. You (the veteran) have a great deal of experiences and a wealth of knowledge; use those experiences and knowledge to tell/share YOUR story, providing a broader picture of what military life and service is truly like."
Marco Bongioanni '01
"Stay focused while at Cornell. Get involved in campus activities. Connect with ROTC units on campus. Cornell has a tremendous military history and service legacy going back decades."
Collin Wellborn '16
"It's OK to fail. You cannot be good at everything that you do, so learn what you can, leverage your strengths, develop relationships, and you will do well."
---
Why should more veterans pursue their education at Cornell?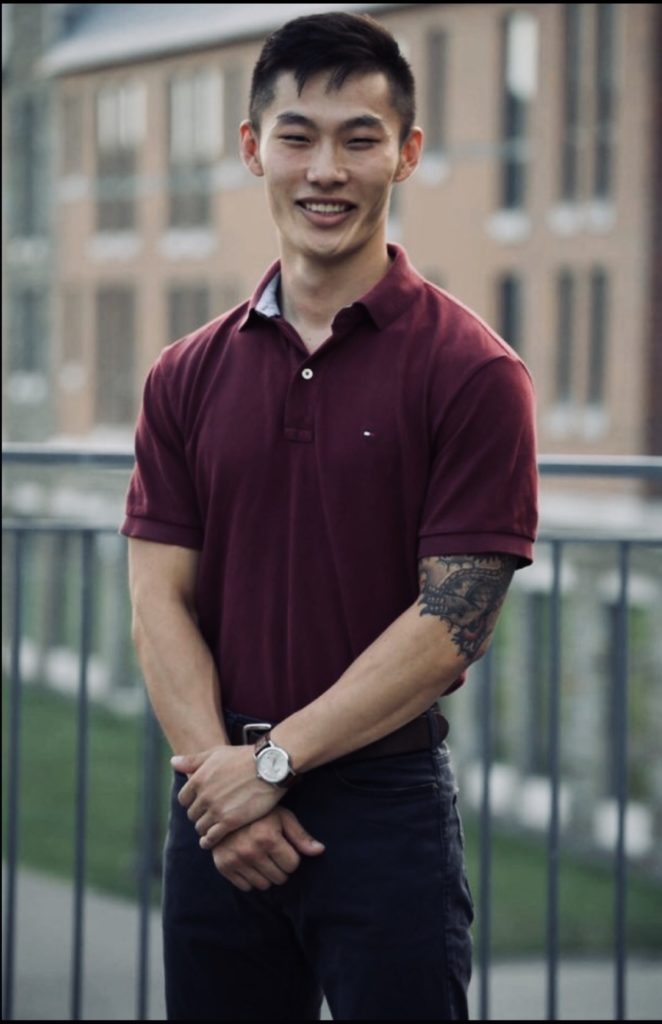 Chris Denkovic '20, U.S. Marine Corps
"The School of Hotel Administration has exceeded my expectations in every way since I've arrived on campus. Every professor I've had has been knowledgeable, insightful, and genuine in their intentions to turn us into future hospitality leaders. I urge more veterans to apply to SHA and Cornell because they are competitive applicants who bring a wealth of knowledge to Cornell. Just having the experience of being in a leadership position and managing a diverse set of people is a huge advantage to have. After leaving the Marine Corps I missed the camaraderie and my favorite part of being at SHA is the tight knit community of like-minded people. It's easy to wake up and come to class every day when I know I'm going into an environment that supports my personal and professional development. I couldn't thank Cornell and SHA enough for this incredible opportunity."
Fred Antil '55
"Of course the reputations of the university and the School are reasons enough, but Cornell's connection with the military is historic. Cornell is a Land Grant college… For years, Land Grant schools had an ROTC requirement. At Cornell, all male students had to spend at least two years in ROTC. In the late 40s and the 50s, thanks to the G.I. Bill, veterans flooded into colleges…During that time a number of active duty officers from various branches of the military attended the school to learn how to properly manage supply systems, administer military hospitals, etc.

The Hotel School has a long tradition of a Friday afternoon lecture program in which industry leaders speak. Friday also happened to be the day that many ROTC units drilled in Barton Hall. One speaker went over his speaking time and a number of uniformed students rose to get to drill on time. I can always remember the speaker's astounded look and comment, 'Has war been declared?' The Cornell-military connection is long and strong, and Cornell is richer because of it."
K.T. Bowman Estrada, MPS '92
"I was at Cornell the night we bombed Baghdad, which started Desert Storm. We (the active duty members) didn't know what to expect the next morning, especially since it was uniform day… We witnessed protests against the military action in Ithaca, but the people protesting were courteous and respectful. The atmosphere at Cornell was always supportive of us as officers in the military and so was Ithaca. We were challenged in our education and Cornell professors and administrators worked hard to ensure our education included real-life experiences such as the trip to New York City to experience its iconic dining and hotel venues which set up a backdrop for the semester's group coursework. When you say you are a graduate of Cornell, people are impressed. Cornell carries a reputation for excellence, but also a reputation for fellowship. The alumni network is second-to-none and the people within it are always willing to share ideas and help each other in career and personal lives."