Alexandra Kemp '20, U.S. Navy, aims to help incoming military veterans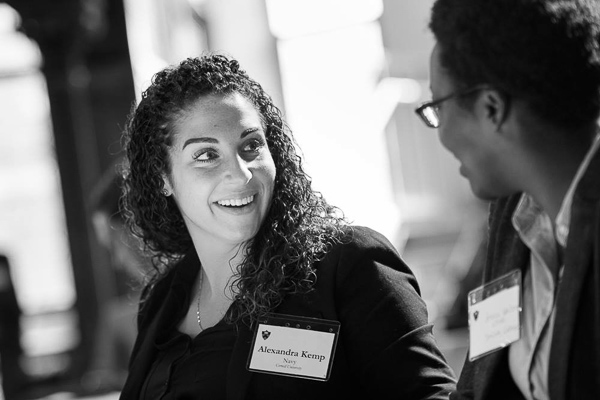 A Dallas native, Alexandra Kemp '20 joined the U.S. Navy in 2004 to save lives. She spent her career specializing in combat medicine and pharmacy, but her true dream was becoming a leader. After advancing through enlisted ranks, she became devoted to the personal and professional development of her junior sailors. In 2017, an unexpected illness halted her career and forced her to medically retire after 13 years. Searching for a new purpose, she applied and was accepted to Cornell University's School of Hotel Administration. Immediately upon acceptance, she was embraced by the small veteran population at Cornell and was appointed Secretary of the Cornell Undergraduate Veterans Association (CUVA). Along with all student veterans at Cornell, and the Ivy League Veterans Council, she plans to empower military veterans as they transition from the battlefield to a rigorous top-tier university.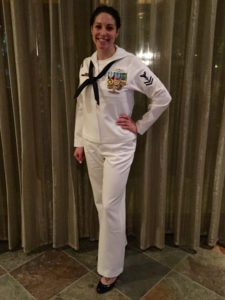 "I want veterans to know there is life after the military," says Kemp. "They need to know there are opportunities that aren't being disclosed to them. Their experiences in the military have prepared them to succeed at an Ivy League university—like Cornell, they just aren't being informed. It's a shame that the majority of veterans never use their G.I. Bill or waste their hard-earned benefits on 'for-profit' schools. Non-profit organizations like Warrior Scholar Project, Service2School, and many others were created by veterans for veterans to provide transition support. Not to mention the incredibly strong networking groups they become a part of for the rest of their lives."
Kemp was one of five student veterans who participated in Cornell University's first Veterans Summer Bridge Program. The program was designed to support veterans wishing to pursue a world-class education and earn a Cornell degree. It consists of three, tuition-free credit-bearing courses, including a Strategies for College Success for Veterans course and several community building activities in collaboration with CUVA. She encourages veterans to apply to Cornell, and if accepted to this program, they can expect a strong foundation to build on through their academic program and the opportunity to become a trailblazer in the efforts to recruit more veterans to Cornell. She hopes to empower veterans to take that leap now, not later.