Getting ready for HEC 94 with a practice Pop-Up Dinner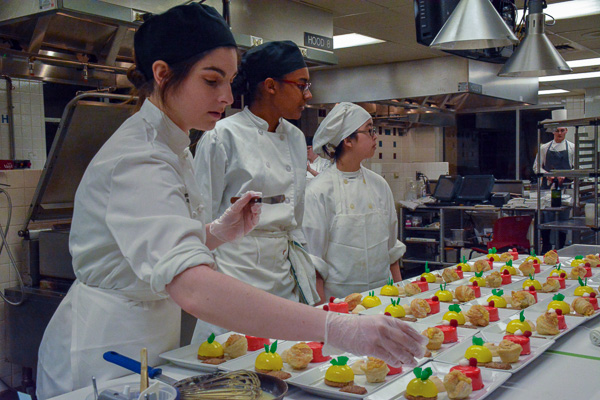 By Min Ju Kang '21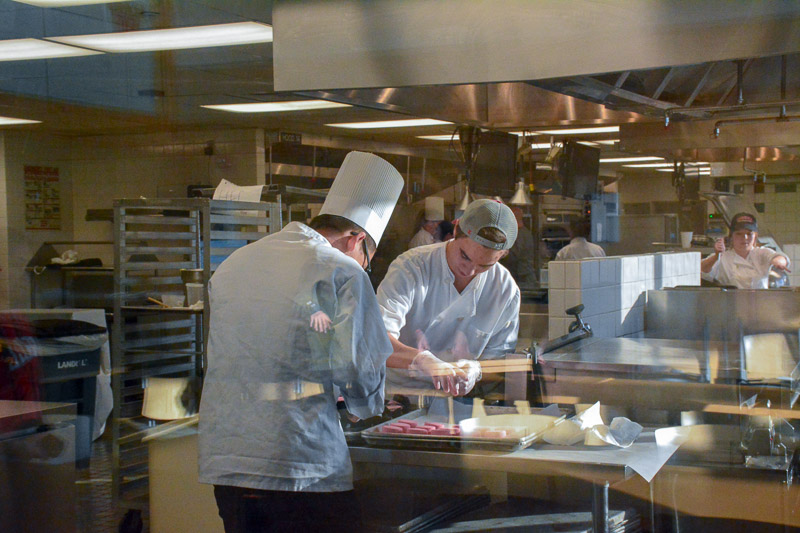 All Cornellians know how beautiful the Ithaca sunset over Cayuga Lake can be—so beautiful it incites paintings, poems, and of course, our beloved Alma Mater. Most recently, this iconic imagery inspired an elegant Pop-Up Dinner curated by the Hotel Ezra Cornell (HEC) team. HEC is a 94-year-old tradition at the School of Hotel Administration (SHA) that gathers industry leaders and professionals at The Statler Hotel for a weekend of student-led hospitality. The Pop-Up Dinner, which serves as a practice banquet for HEC's Gala Dinner, was formulated with Ithaca's sunset and tides in mind. The night's motif was "The Synergy of Light and Water."
The exclusive guest list for the Pop-Up Dinner included leaders, faculty, and staff from SHA and The Statler Hotel. Kevin Hallock, dean of the Cornell SC Johnson College of Business, was also in attendance. New to the SC Johnson College, this dinner served as his very first HEC event! For guests, the event began at 6 p.m. in the Establishment space of Statler Hall with a small reception and was followed by a three-course dinner; however, for the students working the event, this banquet began months ago.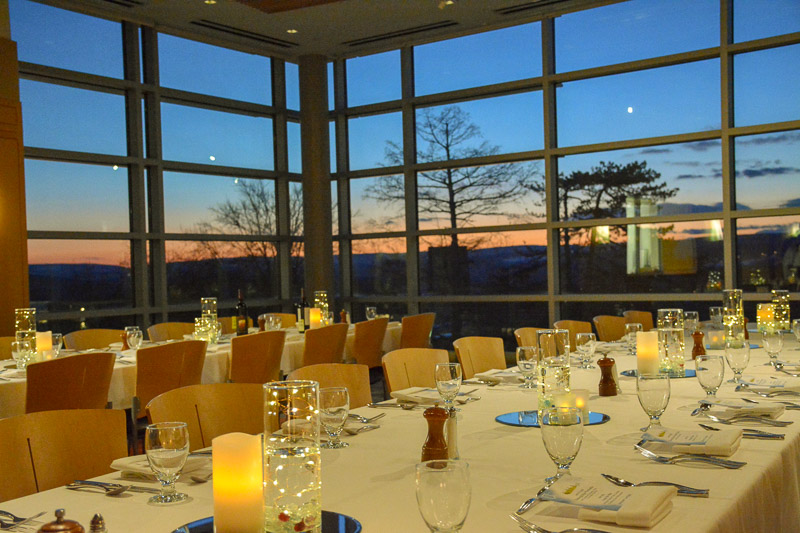 Working together to make the Pop-Up a success
HEC student-led teams each had an important role to play in making sure the Pop-Up Dinner went smoothly.
Design team: Curated materials for the statement centerpieces on the tables, which were elegant water-filled vases with string lights entwined in them
Finance & Procurement department: Helped acquire all of the components for the decor as well as recipe ingredients and equipment
Conferences Services team: Created the floor plan for the venue and assembled the furnishings
Service team: Set the tables and presented dishes throughout the dinner
Culinary team: Created the menu and prepared all of the food
Beverage department: Created a recipe for their HEC original Fire and Ice cocktail
Food & Beverage department: Sent out all of the invites to the event
Rooms department: Escorted all of the guests to their seats after the reception
Media & IT team: Documented the event on social media as it was happening
Marketing and Communications team: Wrote up an exceptional recap of the event (which you're reading now
Human Resources department: Made sure that all of the members of the student staff were prepared and accounted for during the event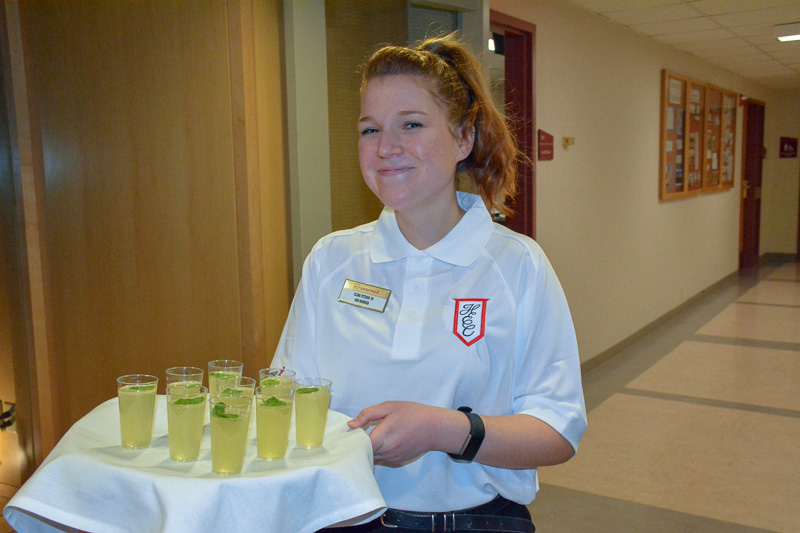 The Pop-Up Dinner was an all-around success. The students reported feeling more excited and prepared for this year's HEC Gala Dinner—a highlight of the conference. The professors, faculty, and staff in attendance gave helpful and constructive comments, and they were generally pleased with the dinner (they especially raved about the huge plates of dessert!).
But of course, this is the only beginning. HEC preparations will only get bigger and better leading right up to HEC Weekend: March 14­­–17, 2019. Register today!
---
About Min Ju Kang '21, Assistant Director of Communications for HEC 94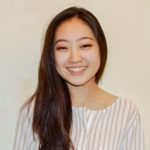 Min Ju Kang is a sophomore in SHA pursuing a concentration in services marketing and a minor in communications. She currently works at Taverna Banfi and serves as the assistant director of communications for HEC 94. Outside of Statler, she is part of other editorial clubs such as Thread Magazine and helps run an educational nonprofit startup based out of her hometown.