CREF's annual WX panel discussion covers corporate culture and career advice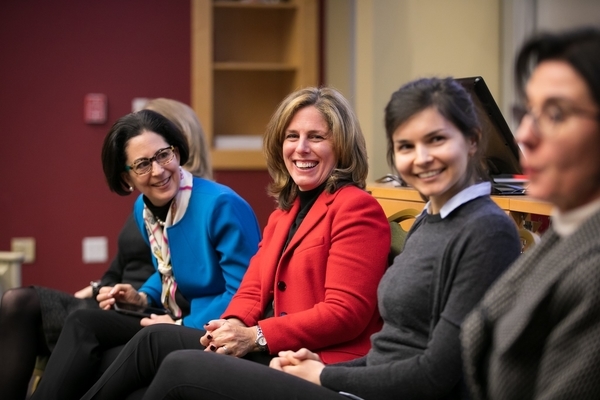 By Tayla Van Rooyen '20
The Cornell community had the honor of hosting five distinguished leaders in the real estate industry for the fourth annual WX: New York Women Executives in Real Estate panel discussion in 2019. WX is an invitation-only association of high-achieving women actively engaged in the commercial real estate industry in New York. The five panelists shared their experiences and strategies for achieving success, reflecting on some of the unique challenges they have faced as women working in the industry.
The event, hosted by the Center for Real Estate and Finance and supported by members of Cornell Real Estate Women (CornellREW), featured an audience of undergraduate and graduate students from a variety of majors and academic disciplines. The discussion was moderated by Sylvia Melikian, MBA '76, principle of portfolio management at MacFarlane Partners.
Panelists included:
Amy Applebaum '86 (CALS), deputy team lead, Bank of China
Cheryl Boyer '87, chief operating officer, Fulcrum Hospitality
Anastasia Kalugina, MBA '17, MPS RE '17, senior associate, commercial real estate banking, JP Morgan
Karen Horstmann, portfolio manager, Norges Bank Real Estate Management (NBREM)
Corporate culture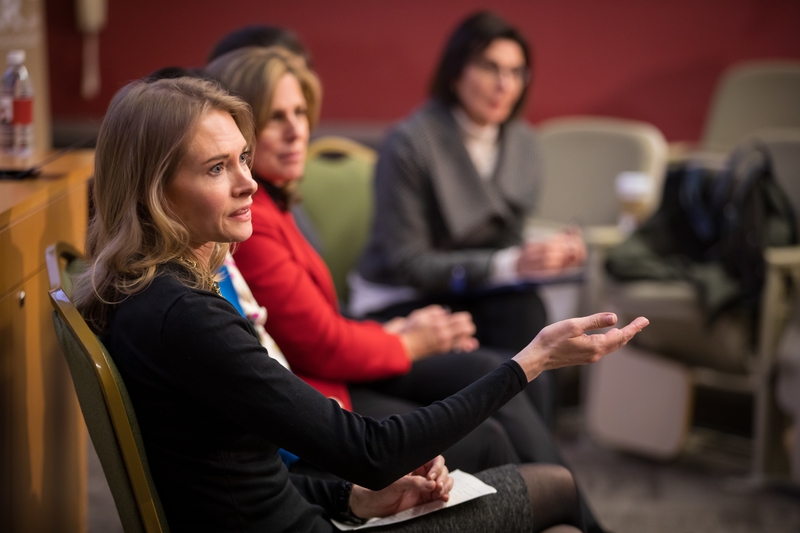 Melikian began by reminding the audience that the discussion is applicable to all, regardless of gender, race, and major.
Whether one is accepting an internship or a full-time position, the WX women all agreed on how important a company's culture is to being successful in the future. Karen Horstmann commented that, in her experience, the culture of a company is the number one reason why something might not work out longer term. If you don't mesh with the culture, she explained, it's going to be a life of friction. To be successful in the long run, added Amy Applebaum, you have to be honest with yourself and realize what you want from the company.
An interview is as much about you, the applicant, answering questions as it is about fielding your own set of questions to a potential future employer, said Melikian. When it comes to interviews, it goes both ways. Cheryl Boyer advised the audience to ask the important questions during the interview and to observe as much as possible. She underscored the idea that people are a reflection of the culture — the more people you get to speak with at an organization, the better. Ana Kalugina made one final point on corporate culture, underscoring the power of patience. The first job presented to you is not always the best for you, she said, so it's important to ask questions, and in the end, trust your gut.
How to develop self-awareness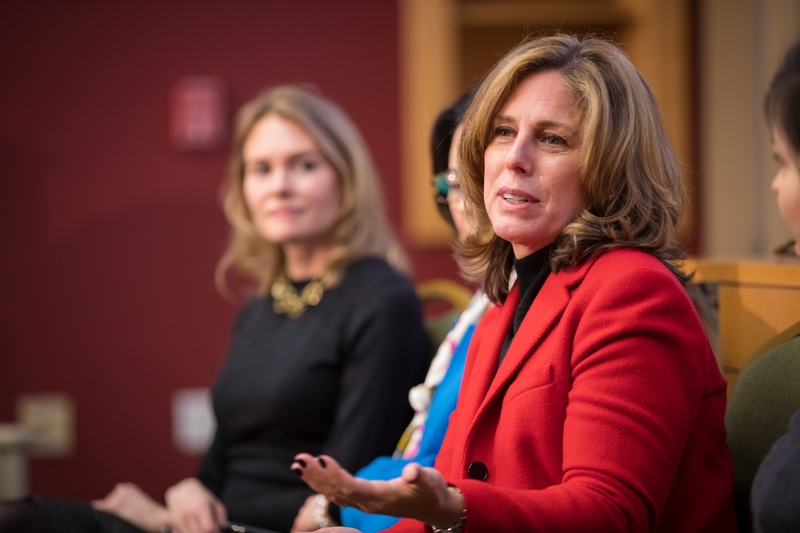 Self-awareness is vital in order to grow and improve oneself. To start off the second topic of discussion for the panelists, Sylvia posed the question, "How does one develop self-awareness?"
Boyer attributed her first glimmer of self-awareness to her decision to switch her major and enter SHA. When she started her undergraduate career at Cornell, Boyer was enrolled in the College of Human Ecology. While she loved her time there, she admitted that, the more she saw her friends thriving in the Hotel School, the more she wanted to become a Hotelie herself. Though Boyer never saw herself as the typical SHA student, she trusted that her gut was telling her the right thing to do: "Sometimes you have to put yourself out there and challenge yourself to get to where you want to be. People can point things out to you, but until you are ready to take control of the situation and do something about it, nothing or no one will compel you to make the change."
Applebaum couldn't agree more, saying that understanding what makes you happy is essential to develop a better sense of self. Achieving true self-awareness, she added, requires you to step back and evaluate what parts of the job are important to you. In Horstmann's case, acquiring a true sense of self was only possible after she forced herself to confront uncomfortable situations, and in doing so, address her fears head-on. Using this approach in business school, Horstman recounted, she slowly learned how to speak and converse on topics that she was not well-versed in.
Moving from a college environment filled with tests and memorization into the professional business world can make for a challenging transition. When asked about going from school into the real world, Melikian underscored the concept of comportment: defined as one's personal bearing or conduct; demeanor; or behavior. Expanding on this definition, Melikian characterized comportment as the ways in which you present yourself: posture, voice, language, eye contact, etc.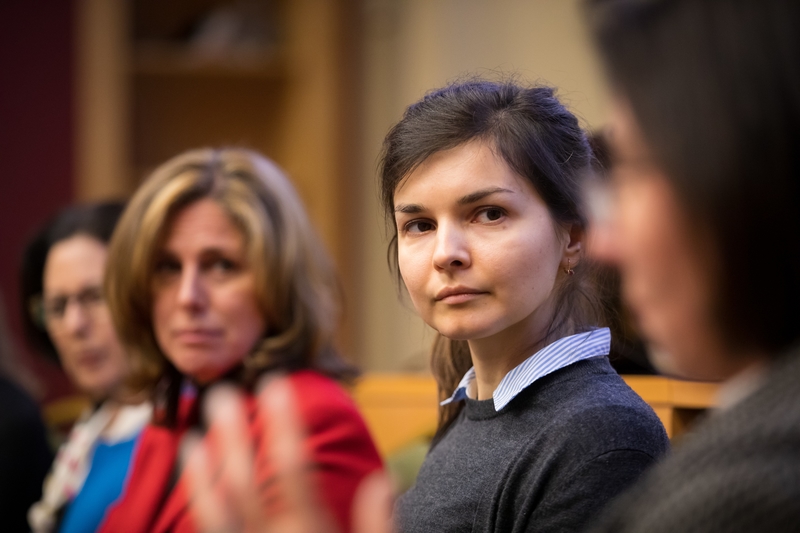 Continuing on that point, Kalugina advised the audience to monitor their behavior in a business setting, making sure to remain mindful of how they talk, engage, and position themselves vis-à-vis business professionals. Although comportment can never really be completely taught, Boyer explained, she credits one particular course, Persuasive Business Communication for Hospitality Leaders, as arguably the most useful class she took during her time at Cornell.  Whether a foodie, hotel operations enthusiast, or a finance fanatic, Boyer argues that this communication course (currently HADM 3650 in SHA's course catalog) teaches fundamental skills for all paths. No matter what you end up doing, says Boyer, we all have to learn how to not just communicate, but communicate effectively.
In ending the enlightening conversation, the moderator, Melikian, offered a powerful quote on the essence of external perceptions:
"90 percent of what people take away from you is based on what you look like, your body language, and how you present yourself; only 10 percent is determined by what actually comes out of your mouth."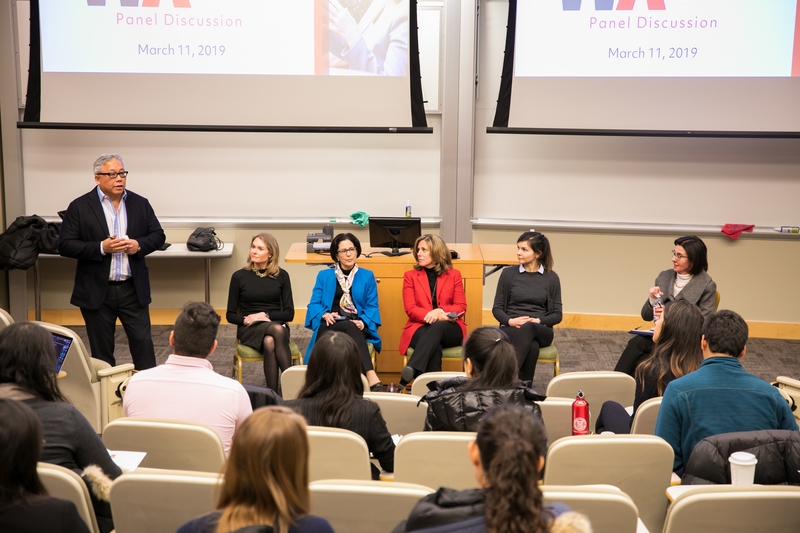 About the panelists:
Amy Applebaum '86 (CALS)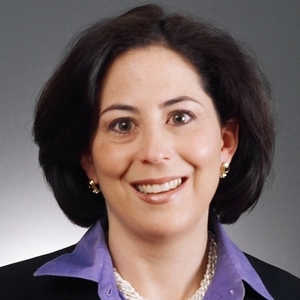 Applebaum spent most of her career doing real estate lending for commercial banks. She enjoys mentoring and leading teams. Applebaum is the deputy team lead for the NY lending team at the Bank of China, where she oversees new business origination, underwriting, and portfolio management for commercial real estate. Prior to joining Bank of China, she was an executive director with JPMorgan Chase in the commercial real estate group focusing on real estate lending and subscription finance. Applebaum has over 25 years of experience in real estate banking, subscription finance, and economic development. Her past experiences include working at the New York City Economic Development Corporation, which saw her selling and leasing city-owned land for economic development, contributing to the redevelopment of Times Square. She is a past president of the Association of Real Estate Women, a graduate of  Cornell University, and received an MBA in finance from the NYU Stern School of Management.
"Apply for the job on the investment side and change the world." – Amy Applebaum
---
Cheryl Boyer '87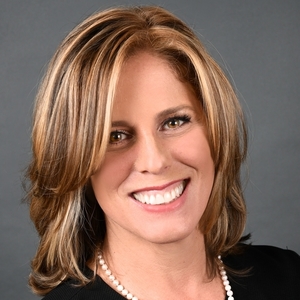 Boyer is the chief operating officer of Fulcrum Hospitality, a boutique advisory, asset management, and real estate investment firm focused on the hospitality and gaming industries. Prior to joining Fulcrum, she was the president of Lodging Advisors, a highly regarded consulting practice. She has held senior leadership roles with the PricewaterhouseCoopers hospitality and leisure practice and Hotel Partners Inc. and was a consultant with the hospitality practices at Landauer Associates and Laventhol & Horwath. Boyer started her career in hotel operations working with InterContinental Hotels and Accor. She is a graduate of the School of Hotel Administration at Cornell University.
"When I took a risk, the best things followed." – Cheryl Boyer
---
Ana Kalugina, MBA '17, MPS RE '17
Kalugina expressed how excited she was to be back to the annual panel discussion, albeit in a new capacity. A recent graduate herself, she remembered having sat in the same seats as the audience members just a few years ago. She  is a senior associate at JP Morgan's commercial real estate banking group. Prior to that, Kalugina worked in JP Morgan's Global Real Estate, evaluating strategies focused on the company's own real estate footprint. She is a 2017 graduate of Cornell, where she received an MBA and a master's in real estate.
"Company culture is everything. Do not take the first offer — look for the company that is right for you." – Ana Kalugina
---
Karen Horstmann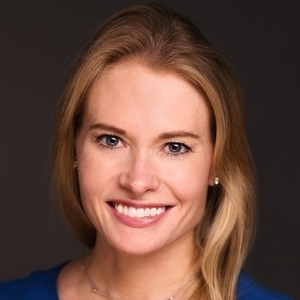 Horstmann describes her career as being defined by taking big steps and following her gut. Right out of college, Karen received an offer to do principal investments based in London, focused on Spain. She admits that at the time she didn't see herself as the best candidate when she was offered the job, but it led her on an amazing path — one that, although intimidating at first, has led her to travel the world, finding time for fun when she's not working hard for her job. Karen has served as a portfolio manager for Norges Bank Real Estate Management (NBREM) since 2011. NBREM manages the unlisted real estate assets of the Norwegian Government Pension Fund Global, which totals $991 billion in public and private assets under management as of Q2 2018. Based in New York, Karen continues to focus on the expansion of NBREM's US portfolio and joint venture relationships. Karen earned her MBA from Harvard Business School and received a bachelor of science in finance from the Massachusetts Institute of Technology.
"The only way to make progress was to do what I thought was intimidating." – Karen Horstmann
---
About the moderator:
Sylvia Melikian, MBA '76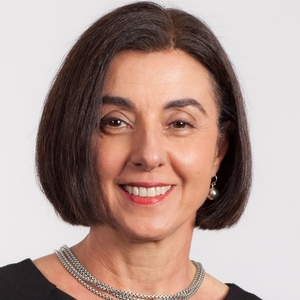 Melikian oversees the real estate portfolios that MacFarlane Partners manages on behalf of its capital partners. A member of the firm's investment and senior management committees, she serves as its primary client contact and also has helped lead its business-development efforts, having raised $2.7 billion in institutional equity for investment in real estate during her 17 years with the firm. She has more than 40 years of real estate experience. Sylvia earned her MBA from Cornell University and received a bachelor of arts in political science from the University of California, Los Angeles.
Sponsoring organizations
The Center for Real Estate Finance at Cornell sponsors rigorous academic research, disseminates knowledge to practitioners, and provides a forum for the exchange of ideas among professionals, the academic community, and students. Students are provided with a number of opportunities to engage with industry leaders through the annual Cornell International Real Estate Case Competition, on-campus speaker series, and panel discussions, like the annual WX Panel.
WX: New York Women Executives in Real Estate is an invitation-only association of executive-level women actively engaged in the commercial real estate industry in New York. WX's diverse membership includes owners, developers, brokers, architects, engineers, bankers, and lawyers.
Cornell Real Estate Women (CornellREW) is a student organization of female leaders and male supporters in the real estate, business, and city planning programs. The mission of CornellREW is to promote and advance women in real estate throughout the Cornell University community and beyond. CornellREW hosts regular Career Chats with prominent female industry leaders, leads treks to major cities to meet with top real estate companies, and provides a strong support system for women in real estate.
---
About Tayla Van Rooyen '20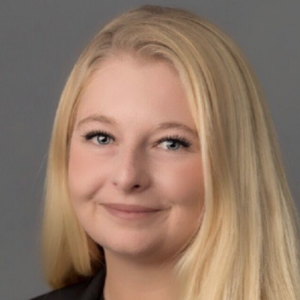 Tayla works as the marketing assistant for the program manager of the Center for Real Estate and Finance and is the vice president of marketing for Female Leadership in Hospitality. Through her studies and life experiences, Tayla has found that she is extremely passionate about all aspects of operations and hopes to become a general manager of a resort one day. Tayla enjoys meeting new people, understands the challenges and rewards that hospitality management brings, and is very excited about her future in hospitality.