Year-end reflections from the MMH Class of 2019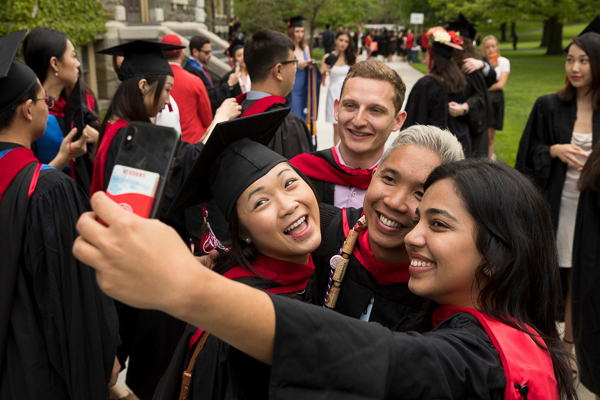 The Master of Management in Hospitality (MMH) Class of 2019 walked across the stage in late May. Graduation is always an exciting time. It is both an ending and a new beginning. It is not only big dreams for the future but also warm memories of the past.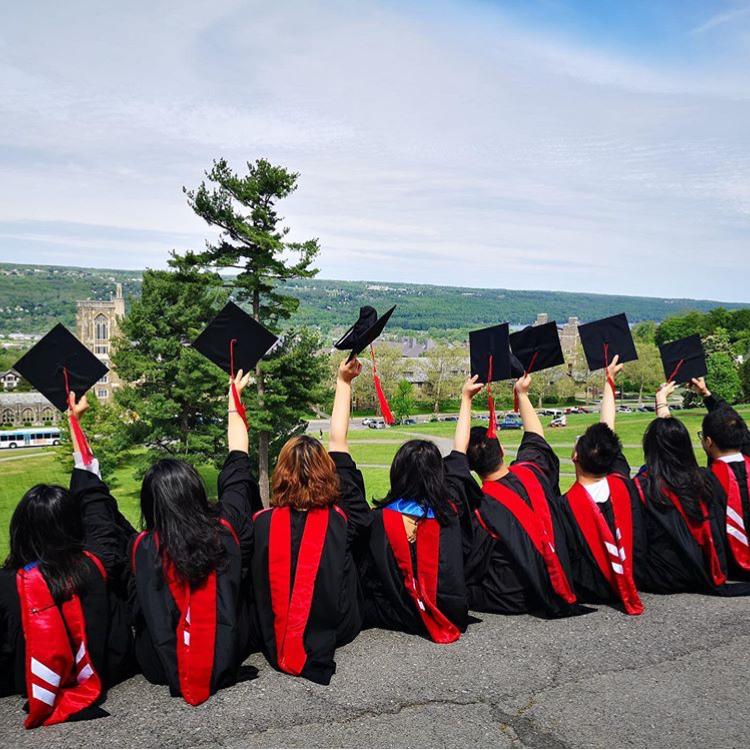 Some MMH graduates in the Class of 2019 share their favorite memories from the program below.
Nicole Cusenza, MMH '19
Some of my favorite MMH memories revolve around the trips that I was able to take with my classmates throughout the year. From touring luxury hotels and high-end restaurants for the MMH reception and annual Hotel Show in NYC, to getting a behind-the-scenes cruise operations experience on board an actual Royal Caribbean ship in Miami and the Bahamas, to working on a consulting project for the NoMad Hotel in Las Vegas, I was able to not only broaden my knowledge of hospitality, but also deepen my connections and relationships with my classmates. Given that I had about four years of work experience coming into this program, I really appreciated the opportunity to get out of the classroom and stay connected to the working world in the format of these trips.

Advice for the incoming class

My advice to anyone pursuing an MMH degree would be to seek out and take advantage of these opportunities—traditional classroom work is important, but the most successful MMHers leave the program with a network of friendships that are built from these types of once in a lifetime experience.
---
Jose Frayre, MMH '19
Having access to a wide range of courses in various disciplines made the MMH program a valuable educational experience. Furthermore, I had the opportunity to interact with both graduate and undergraduate students of varied backgrounds, from whom I learned so much. In addition, as a graduate student, I had access to courses in other schools, which helped to reinforce what I learned at SHA by looking at similar topics from a different vantage point. Finally, I especially enjoyed my time on campus and being able to walk from place to place and find unique study spaces as well as meet other students outside of my cohort.
---
Yadin Teitz, MMH '19
The most valued component of the MMH program for me was the opportunity to interact with industry professionals and esteemed members of leadership. Whether through our summer Leadership Development Program, the Dean's Distinguished Lecture Series, Master Class in Las Vegas, or individual guest speakers in various classes, I was able to hear directly from innovative thinkers and visionaries in many of the best-known companies in hospitality.

For example, this past semester, a small group of classmates and I decided to research Aman Resorts as part of a project for our Luxury Marketing class. To offer guidance, our professor, Kathryn LaTour, arranged for us to have dinner with Ana Brant, the director of global guest experience & innovation at Dorchester Collection, another preeminent luxury hotel group. Over dinner, we mentioned our research project to Ana, and she immediately whipped out her phone and messaged Roland Fasel, the chief operating officer of Aman, to ask if he might be interested in talking to us. Next thing we knew, we were arranging for a meeting with the COO of the company we were writing about, after benefitting from the insights of another accomplished leader! This, to me, sums up my experiences at Cornell: A school that is deeply rooted in our industry and seamlessly integrates practice and theory, and a place where students receive the very best in academic education and enjoy unfettered access to storied business leaders.
---
Zoe Edmonds, MMH '19
My favorite memory of the MMH program was attending the 2019 Americas Lodging Investment Summit (ALIS) in Los Angeles. Two of my classmates and I were able to attend the conference as student volunteers. With more than 3,000 registered attendees, ALIS is the largest hotel investment conference in the world. While we weren't on duty registering guests or giving directions, we were able to attend sessions including panels on women in leadership and brand differentiation. Especially for students interested in hospitality real estate, this conference is an incredible way to connect with leaders in the hospitality space and learn about current issues in the industry.

Advice for the incoming class

ALIS was definitely my favorite conference during my time in the program. For future MMH students, I highly recommend everyone to take advantage of attending any conference that fits their own career interests!
---
Lisa Liu, MMH '19
My favorite memory was participating in the annual Hotel Ezra Cornell. This year, the theme was Finding Synergy. As MMH students, we had an opportunity to organize and run a luncheon for the alumni and industry professionals coming to the annual conference. The amount of prep work we did before the event was enormous from menu creation and space decorations to logistics. Each of us was able to put our own strength into work and contribute in our own way which eventually made the event successful. I had an opportunity to be the bartender, for the first time in my life! It was such a great experience. Now I can mix a drink or two for my friends!

Advice for the incoming class

Take advantage of all the opportunities available at SHA and with the MMH program. The network at Cornell is tremendous. Make friends and memories with your classmates. Time flies by quickly. You will graduate before you know it! Therefore, cherish the moments you have with each other and make the most out of it!