Hotel Ezra Cornell reveals theme for 2020 event: Dare to Do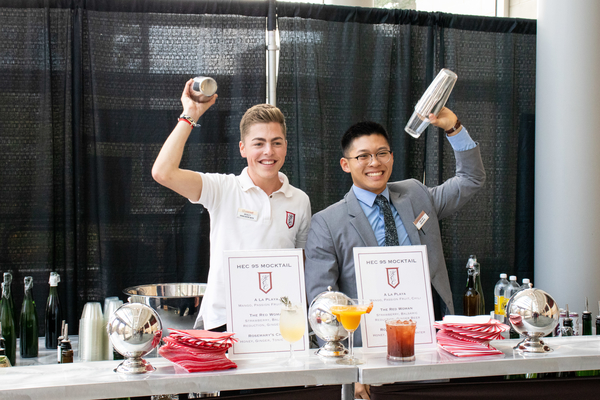 Every year, the School of Hotel Administration (SHA) hosts Hotel Ezra Cornell (HEC), an event that many consider to be the heart and spirit of SHA. HEC is a three-day-long, student-run conference for hospitality professionals held on Cornell's Ithaca campus. It takes place every March and is the culmination of months of hard work by members of the SHA community.
This year, HEC is celebrating its 95th anniversary, which makes it one of Cornell's oldest traditions. A remarkable tribute to the dedication and energy of SHA's alumni, faculty, and students, the event is among the unique offerings that have helped propel the school to the top as the best hospitality education institution in the world.
HEC gives SHA students a unique opportunity to apply the world-class hospitality skills they learn in the classroom—ranging from information technology to bartending—to create an unparalleled experience for guests, most of whom are prominent business leaders. The conference consists of both leisure activities and auditorium programming. These events allow guests from all over the world to come together and discuss recent developments and their implications in the ever-evolving hospitality industry. Current and future hospitality leaders also have the opportunity to connect with one another, whether as former classmates and long-time friends, or as passionate hospitality leaders with similar career paths, interests, and aspirations.
In September, the Board of Directors for HEC 95 launched their theme reveal in the Tsai Atrium of Statler Hall. Students and faculty gathered to mingle and enjoy desserts, leading up to the reveal. After great anticipation, the conference's programs director, Caroline Creaser '21, stepped up to announce the theme:
Dare to Do
Impacting Society Through Hospitality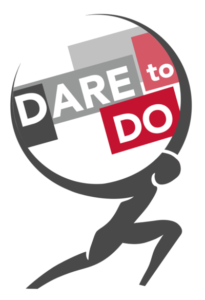 HEC 95 will focus on the power hospitality has to impact society for the better, exploring how the industry can weave social responsibility into all facets of business. The directors hope to emphasize themes of sustainability, community, responsibility, empowerment, inclusivity, diversity, and impact. "We are excited to shed light on those who are investing in the future and driving meaningful change," Creaser says.
With this message in mind, students will be working to ensure the conference will continue to spur innovation, reflecting that same entrepreneurial spirit that drives the school.
At the annual alumni Homecoming brunch, HEC managing director Julia Li '20 announced the keynote speaker for this year's conference will be Chip Wade, president of Union Square Hospitality Group.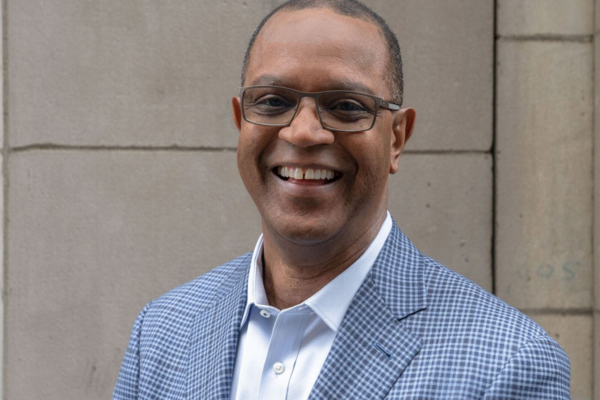 According to the company website, as Union Square's president, Wade is responsible for further enhancing and evolving the company's culture, driving an even more enjoyable experience for guests, and bolstering the profitability of the group's businesses. Union Square is committed to extending caring hospitality beyond the walls of its restaurants and into communities, primarily through hunger relief, childhood nutrition, and community development.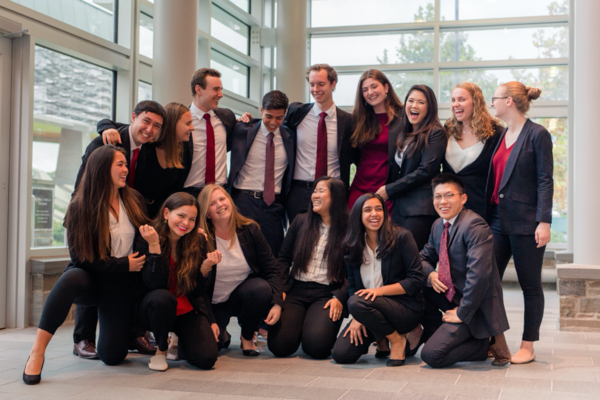 Reservations for HEC 95 are now open. We hope that you will join us March 12-15, 2020, to welcome Chip Wade as we Dare to Do at the 95th Annual Hotel Ezra Cornell.