Roundtable Recap: CHILER, hospitality leaders discuss wages, harassment, and immigration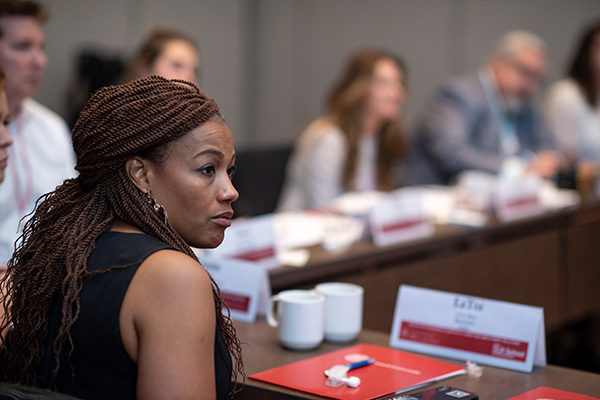 In early October 2019, the Cornell Center for Innovative Hospitality Labor and Employment Relations (CIHLER) and its center members, Littler and Salesboost, hosted a regional roundtable in Nashville, Tennessee. As with all roundtables, this event expanded the reach of the center and brought relevant hospitality labor relations discussions to a new location. Discussions centered around three broad topics including wage and hour issues, harassment training initiatives, and immigration in the Trump era. The roundtable discussions included more than 25 participants from academia, law firms, and the hospitality industry.
Moderator:
David Sherwyn ILR '86, JD '89, John and Melissa Ceriale Professor of Hospitality Human Resources, Director of Cornell Center for Innovative Hospitality Labor and Employment Relations
Speakers:
David Jordan, Littler Houston Shareholder
Sean McCrory, Littler Dallas Associate
Jen Robinson, Littler Nashville Office Managing Shareholder
Celeste Yeager, Littler Dallas Shareholder
Session 1 takeaways: Wage and hour issues
Contributed by roundtable participant David Jordan, shareholder and co-chair hospitality industry group at Littler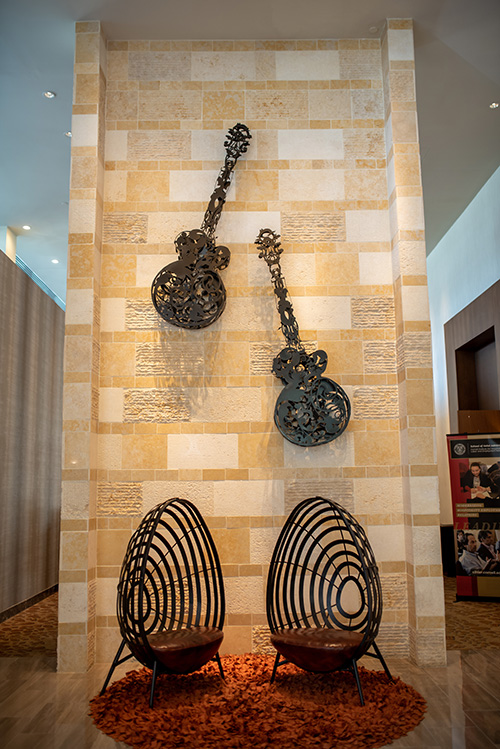 The roundtable discussion on wage- and hour-related issues covered a number of current topics, including new overtime regulations, tip pooling and credits, and service charges. Regarding the overtime regulations, participants discussed in detail the upcoming changes to the salary rules under the Fair Labor Standards Act that are effective on January 1, 2020, including the adjustment of the salary level for the executive, administrative, professional, and computer exemptions (from $455 a week to $684 a week), and the adjustment of the salary level for the highly compensated exemption (from $100,000 annually to $107,432 annually). Also discussed was the DOL's 10 percent adjustment rule, which permits an employer to credit up to 10 percent of the minimum salary with non-discretionary payment—such as bonuses and commissions—paid annually or more frequently.
Participants covered the importance of auditing positions now affected by these changes prior to January 1, 2020, and see this change as an opportunity to examine all exemption-related issues.
Regarding tip handling, the group discussed recent amendments to the Fair Labor Standards Act in 2018 that address tip ownership and the ability to share tips with other non-managers when a tipped employee is not receiving a tip credit against wages and options for identifying whether a worker has sufficient management duties to prohibit retention of tips. Finally, the roundtable participants discussed the handling of service charges and how to differentiate with tips. This discussion included the rules covering how service charges must be included in the overtime calculations and may not be used to subsidize the tip credit.
Session 2 takeaways: Sexual harassment training initiatives
Contributed by roundtable participants Jennifer Robinson, office managing shareholder and co-chair of the hospitality industry group at Littler, and Celeste Yeager, shareholder at Littler
During the roundtable segment on sexual harassment training and initiatives, participants discussed how companies have responded to the #metoo movement and whether (or not) policies have been amended, if reporting avenues expanded, or if training has been revised. Some companies have seen a shift in culture and what level of conduct is now tolerated versus reported, but most rely on the same content in policies and training, unless it has been revised to comply with new state-mandated training requirements. Other types of training related to harassment were explored, including how to report (focused toward hourly employees), bystander or ally training, and anti-bullying training.
Participants shared whether companies were seeing an increase in the number of reports being made internally and/or the number of charges filed with state or federal agencies. Expanding on this topic, participants shared training ideas and methods on the issue of sex trafficking in the hospitality industry.
Finally, the roundtable participants shared that what used to be viewed as a human resource or legal problem is now also seen as a potential publicity or media issue due to the evolution and reach of social media. This expansion of the perspective could be a factor driving a culture change to preserve brand reputation and image.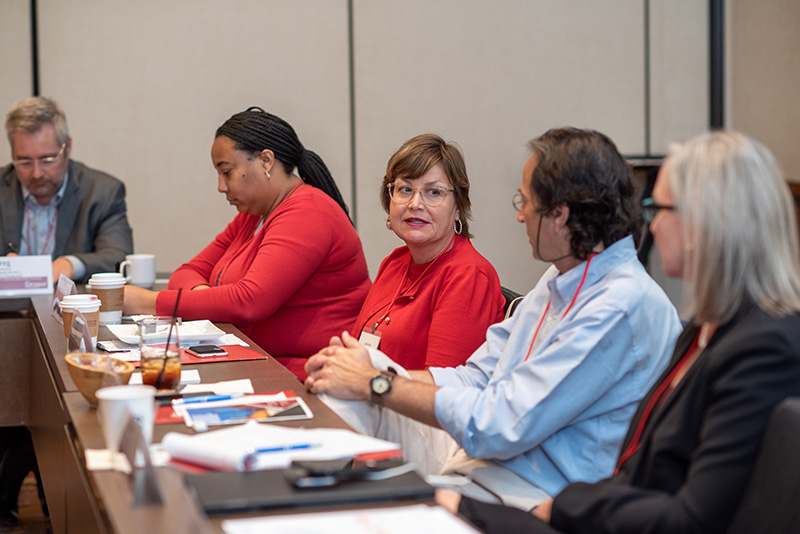 Session 3 takeaways: Immigration in the Trump era
Contributed by roundtable participant Sean McCrory, associate at Littler
During the immigration hour, roundtable participants discussed the exponential increase in I-9 audits and raids and how the hospitality industry is considered one of three targeted by U.S. Immigration and Customs Enforcement (ICE). The group debated the use of contractors and staffing agencies and whether that provides any legal protection for companies, including an extensive discussion of the joint employer risks of exercising control over contractors and staffing agencies to ensure I-9 compliance. Civil penalties for both I-9 audit results and criminal penalties associated with raids were discussed as well. Regarding the recent re-institution of social security mismatch letters, participants shared the effect of the mismatch letters on the hospitality industry and their respective workforces.
Some participants viewed immigration issues as opportunities for unions and hospitality employers to be better aligned, although unions seem to be using immigration issues to ingratiate themselves with employees. All agreed that employers carry more (if not all) risk in trying to assist employees with immigration issues. The standard for employers to verify documents presented by employees was discussed, as were the pros and cons of using E-Verify in this process. Roundtable participants also lamented about current available workforce and recruitment efforts. Finally, immigration reform rounded out the hour, and participants discussed whether we could expect any relief. All agreed immigration reform was unlikely in the current term going into an election year.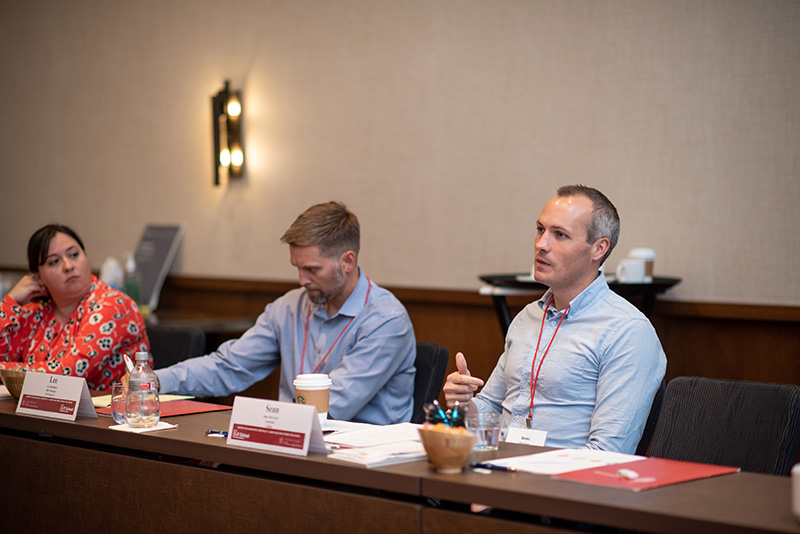 Learn more about the Cornell Center for Innovative Hospitality Labor & Employment Relations and its events or its roundtable sponsors Littler and Salesboost.