PIHE Advisory Board member highlight: Stacy Fischer-Rosenthal, P '16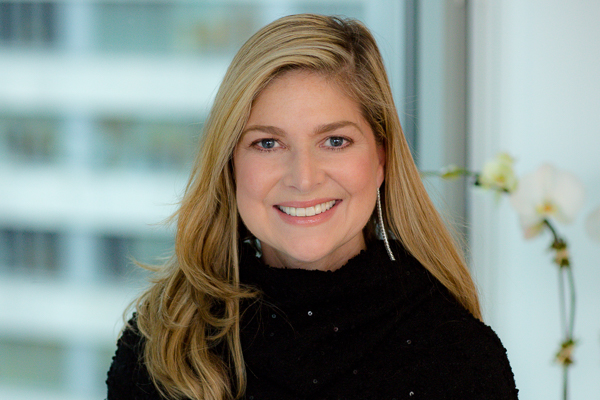 Stacy Fischer-Rosenthal, P '16, had devoted her career to transforming and growing Fischer Travel Enterprises, a membership-only travel and lifestyle company that was founded by her father, Bill Fischer. Now, as president of the company, she has more than 37 years of experience working with high-end clientele in the luxury travel sector.
Fischer-Rosenthal's career path went in a new direction, however, after she took a class through Goldman Sachs called 10,000 Small Businesses. She was inspired to create a business of her own. Drawing on the expertise and knowledge she gained from working in the luxury travel industry with high-end, niche clients for a long period of time, Fischer-Rosenthal recently launched Fischer-Rosenthal Consulting. The company advises hotel owners, developers, and management companies on how to strengthen their offerings and services—whether by scouting a property, diversifying inventory, or breathing new life into an established landmark.
The focus of Fischer-Rosenthal's business stems from her past travel experiences. According to Fischer-Rosenthal, whenever she would travel—even for vacation or as part of a complimentary stay—she would evaluate the properties from the point of view of her clients. She explains that she would send detailed notes and reports to the general manager that were always very honest and offered advice on improvements.
"Some hotels have designers who design around the designer but not around functionality or what the client's needs are," she says. "Often, you have to spend a lot of time going back and redoing things that should have been considered and conceptualized from the very beginning."
Fischer-Rosenthal saw an opportunity, and by following her intuition, she discovered her passion and a mission for her new business. Fischer-Rosenthal Consulting tries to get into properties that are in the development phase, advising them on how to avoid making costly mistakes, she says.
Fischer-Rosenthal says that her favorite part about running her business is that she gets to create incredibly memorable experiences for people that will last a lifetime.
Engaging with Cornell and the Pillsbury Institute
Fischer-Rosenthal is a proud Cornell parent—her son Max graduated from the School of Hotel Administration (SHA) in 2016. Recalling her first visit to Cornell, Fischer-Rosenthal says it was a freezing day in February. She found herself and Max staying at The Statler Hotel, and  initially, she could not see her city-loving son in rural Ithaca. However, when Max began to express interest in SHA, Fischer-Rosenthal soon realized why her son wanted to attend Cornell.
"I immediately noticed the Cornell community and its support, and it was impeccable," she says. "[SHA] isn't just about hotels. When we stayed at The Statler, we heard people talking about going into consulting and club management—I did not realize how broad it was. As a parent, I was integrated into the school in an incredible way and saw these bright young adults who were so passionate about hospitality."
Today, Fischer-Rosenthal sits on the Advisory Board for the Leland C. and Mary M. Pillsbury Institute for Hospitality Entrepreneurship (PIHE). She has graciously donated her time judging the Pitch Deck Competition, attending Advisory Board meetings, and speaking for the Dean's Distinguished Lecture Series.
Fischer-Rosenthal believes the value that PIHE and SHA's other centers and institutes provide students extends much further than four years.
"Sometimes you come out of college and have great ideas, but you still need that assistance—and more so," Fischer-Rosenthal says. "I want to bring this front and center for the students and for the alumni, so that they can get the wisdom and assistance they need." The Pillsbury Institute can help connect the dots.
Advice for entrepreneurs
Fischer-Rosenthal's advice to young professionals and entrepreneurs is to find a mentor or someone who can help, listen, and offer guidance. They should explore everything, find something they are passionate about, and never give up. Fischer-Rosenthal's mentor was her father. Many people called her father crazy and said that no one would pay for the service his company was offering. She openly shared that she watched her father work hard without anything being handed to him.
Fischer-Rosenthal draws from her father for inspiration as she tackles the creation of her own business. "All you need is an idea and a dream," she says. "You can find the right resources around you to help make that dream a reality."