PDP gives hospitality leaders education, development, and support throughout their careers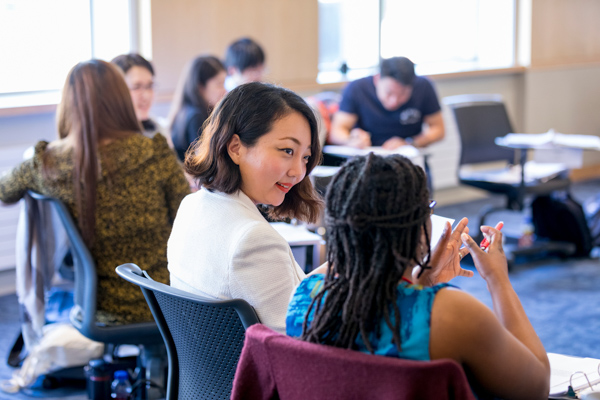 The Cornell School of Hotel Administration has hosted the Professional Development Program (PDP) for more than 90 years on Cornell's campus in Ithaca, New York. This annual hospitality education program gives hotel professionals and hospitality executives the opportunity to step out of their daily lives and immerse themselves in an educational experience like no other. With more than 10 certification tracks composed of 25+ courses running throughout two weeks, participants are able to take a deep dive into a variety of topics—including marketing, leadership, and strategic management—in as little as three days per course. During that time, they also engage with peers, building relationships that endure for the remainder of their careers.
The completion of a PDP course or a four-course certification is just the beginning for many program attendees. Every year a significant number of former PDP participants come back to attend a second, third, or even tenth time! While some individuals commit to consecutive years of attendance as an ideal way to refresh their point of view and sharpen skills, others return to campus as their careers grow and responsibilities shift, and they find themselves ready to tackle new domains and acquire new expertise. We spent time with our recent PDP return attendees to learn about the driving force that inspires them to return to PDP year after year and how they have leveraged their Cornell credentials.
Three participants from our recent program share their experiences.
Like taking an annual professional sabbatical
Gary Hoffert is the regional vice president at Canalta Hotels in Canada and has attended PDP each year since 2017.
Interests: Innovation and strategy, marketing strategy, and hotel and hospitality management
Certifications: Strategic Hospitality Management, Corporate Entrepreneurship and Innovation
How has PDP benefited you and your organization?
This is my fourth time attending PDP. I find it beneficial to get away from the regular routine of the job and life in general. Being here is almost like a sabbatical; you are able to completely immerse yourself in learning and assess the thought process of your business. PDP allows you to tear it down and rebuild it with some new ideas, and gives you the opportunity to communicate with other peers about the same issues.
As a progressive company, we're always looking for new ideas. Networking with professionals from all around the world at PDP gives me the opportunity to see what is happening in the industry and what others are doing. I am able to share and implement these ideas and strategies with my team when I get back home.
The courses also provide verification and reaffirmation that we are on the right path with the strategies and best practices we are putting in place within our organization.
What is the benefit of completing a certification over multiple years?
For me, it made both business and personal sense because of the distance I had to travel and the commitment I had to make of staying two weeks. I completed each certification over two years, with two courses per session, for a total of one week per year. My week-long "sabbatical" is just a better fit for my professional and personal life.
Staying current and cutting-edge
Eddy Tapsir is a general manager at FoodXervices Inc. PTE Ltd. in Singapore and has attended PDP every year since 2014.
Interests: Marketing, hospitality leadership, strategic business education, and operations efficiencies
Certifications: Hospitality Marketing, Hospitality Management, Foodservice Management
What is one key takeaway for you from this year's PDP? 
Be innovative and create something that's you—something that is personalized and symbolizes your culture, your character, and what your business actually represents. Grow and believe in your brand. If you don't believe in your brand, no one else will.
Why has it been beneficial for you to attend PDP multiple years in a row? 
PDP not only gives participants insight from the perspective of the clients or the guests but also from the back-end by highlighting how things are done. It introduces the latest technologies, all with the strategic business objectives of increasing profit and minimizing waste.
There are so many good things that I can say about PDP—and not just about the lectures and professors but, most importantly, about gaining a wonderful network at every end of the spectrum.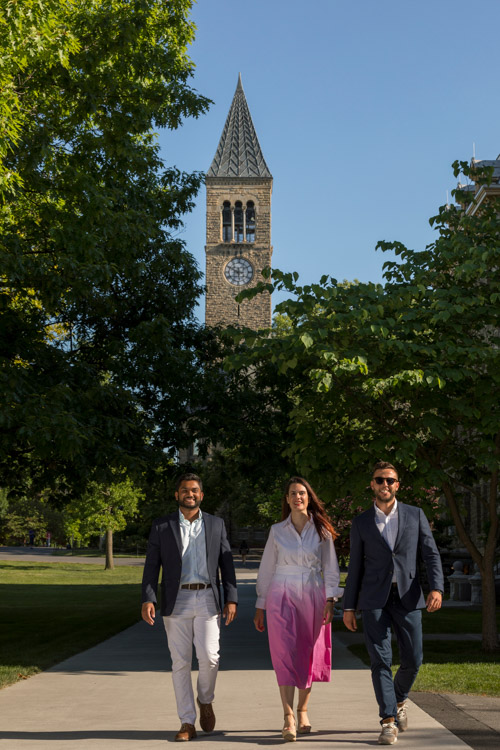 Continuing to invest in a personal network
After completing the Advanced Certification in Real Estate and Hotel Investment in 2016, Florent Avella founded Silveroaks Asset Management in Belize. This year, he returned to PDP to attend Negotiations in the Service Industry, taught by Tony Simons, professor of management and organizations.
Interests: Real estate, and executive professional development
Certifications: Real Estate and Hotel Investment, Hospitality Leadership
What are the advantages of the PDP learning environment?
It's all about sharing and networking. While there are many things that participants would not share with competitors, when we are at Cornell, I would say it's like we're in "Switzerland." We are on neutral ground and it's the time to share with others. We are even open to sharing a model or matrix, since it is for academic purposes.
In the real estate courses, I ended up sitting next to my alter ego, and we bonded right away. We stayed in contact after PDP and have even initiated discussions to consider a partnership between our two companies. 
What motivated you to come back to PDP for this course in particular, and what did you hope to gain from it?
Negotiation is really important to our company because we are a startup and are in a strong client acquisition phase. For most of us in the company, including myself, the process is new. We sometimes do not have a second chance with discussions, so I felt it would be worthwhile for me to strengthen these skills.
What is your favorite activity outside of the classroom?
Walking around the campus—just from Barton Hall up to North Campus— and sitting on a bench over there by the hill and enjoying the view by sunset.
Committing to a career in hospitality means working in a dynamic environment where technology, staff, guest needs, and the strategies you put into place to drive successful business outcomes are constantly changing. Cornell's Professional Development Program is the industry's leading conference for top-tier hospitality education. PDP helps individuals invest in themselves and their career year after year as their responsibilities evolve and the landscape around them shifts.
How will you support your own career growth?