CIHLER Employee Representative Board member highlight: Douglas Wigdor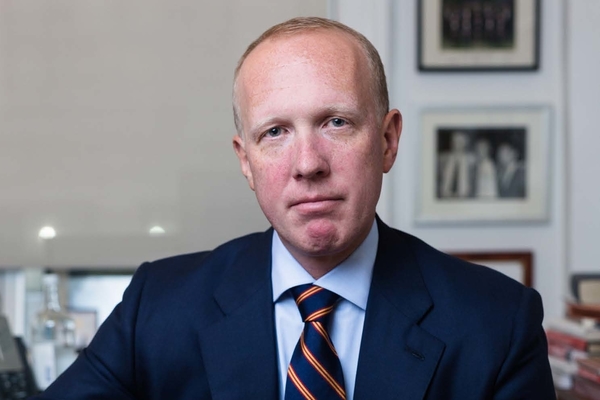 When Douglas H. Wigdor started his legal career, he worked as a prosecutor in the Suffolk County's District Attorney's office. Soon, Wigdor says, he came to the realization that he no longer wanted to pursue a career as a prosecutor but also didn't see himself as a criminal defense lawyer. Therefore, after law school, he chose to work in a federal court clerkship where the majority of the docket was composed of employment discrimination and harassment claims. The cases struck a chord with him, he says, as they were similar to the work he was passionate about at the DA's office, which included representing victims who didn't have anywhere else to turn and who desperately needed a voice
In 2003, Wigdor founded Wigdor LLP, a law firm specializing in the representation of harassment, discrimination, and sexual assault victims. The firm provides an advocate willing to go up against powerful people and powerful companies. Today, Wigdor is ranked as one of the Top 100 attorneys in the New York Metro area by Super Lawyers, and repeatedly surfaces in New York Law Journal's "Top Verdicts."
"I ultimately started this law firm in 2003 and we represent victims of harassment, discrimination and sexual assault to provide an advocate who can go up against powerful people and powerful companies and that is what drove me to where I am" Wigdor shared. Today, some of Wigdor's most noteworthy cases include his representation of numerous alleged victims of sexual abuse by Harvey Weinstein, National Basketball Association All-Star Charles Oakley in a defamation lawsuit against James Dolan and Madison Square Garden, the hotel maid in the Dominique Strauss-Kahn sexual assault case, five successful female journalists against Charter Communications at Spectrum News NY1 in an age and gender discrimination lawsuit, the rape victim in the Delhi Uber case (which led to many executive resignations),and numerous employees at Fox News in their allegations of gender discrimination, race discrimination, retaliation, and defamation by the network.
Engaging with CIHLER
Wigdor was brought into a relationship with Cornell by his long-time friend and colleague, Martin F. Scheinman '75 (ILR), MS '76, Esq. Scheinman is the founder and chief executive officer of the Martin and Laurie Scheinman Institute on Conflict Resolution at the New York State School of Industrial and Labor Relations (IRL), Cornell University. Scheinman mediates and arbitrates many of the cases that Wigdor handles, and over the years, he introduced Wigdor to the Cornell Center for Innovative Hospitality Labor and Employment Relations (CIHLER) where Scheinman serves as an executive board member.
When Wigdor met David Sherwyn, CIHLER director, he quickly realized the center's mission aligned directly with his own daily work. For instance, in 2011, learning about hospitality law through CIHLER helped Wigdor represent a maid who accused French politician Dominique Strauss-Kahn of sexually assaulting and raping her while she worked at the Sofitel Hotel. Although Strauss-Kahn wasn't prosecuted criminally, Wigdor was able to bring a civil case and create policy changes, including panic buttons for hotel staff, to help prevent future attacks.
Advice for students
Wigdor encourages students to pursue a fulfilling career that they enjoy. "You really need to go into something that you love and not something that you are doing because it looks good, might pay a little more, or has a nicer office," he says. "Work is not easy; it is hard and requires long hours and dedication. If you don't really love what you do, wherever you work is going to be difficult. For instance, many people believe they should go into finance because they think they are going to make a ton of money, but they are doing it for the wrong reasons and end up not being happy."
Wigdor also cautions that there may come a time in every career when one is asked to engage in questionable behavior. "Never second guess yourself," he says. "And never put aside your morals and ethics for something that someone might ask you to do."
Employee Representative Board brings a different point of view
Wigdor is excited to be a part of the Employee Representative Board, he says, because the board is important for the industry as, often times, the lawyers representing employees bring a very different point of view than the side representing management. This is important from a scholarly perspective, he says, as it helps the hospitality industry have more well-rounded discussions and provides topics for research.
"If we didn't have an employee representative board, and we only had management talking amongst themselves, it would be more than likely that we would not hear the full story within debates," he says.