Coveted SHA senior prize renamed to honor "consummate Hotelie" Phil Miller '83
Chloe Jones '20 chosen as this year's recipient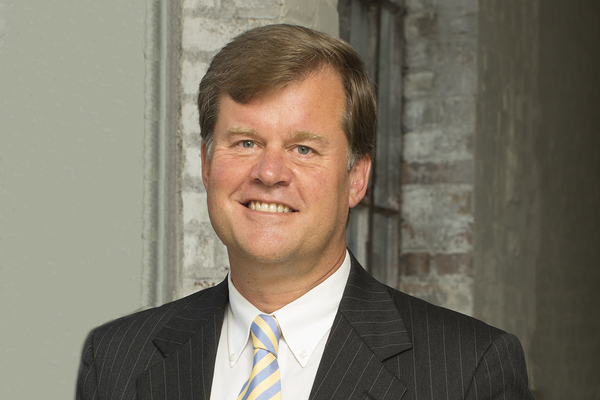 Phil Miller '83 was so widely known for connecting people that seemingly every Hotelie who ever talked to him heard him say, at least once, "You need to meet [fill in a name]." Miller always followed through on those declarations, and often on the spot. The introductions he made—as a member and secretary of the Cornell Hotel Society, as director of alumni affairs at the School of Hotel Administration, and as founder and principal of the executive search firm Philippus Miller III and Associates—sparked a multitude of friendships and energized at least as many careers.
"He was the go-to person to find a Hotelie anywhere in the world," Jonathon Spada '10 commented on the tribute website youneedtomeet.org. "His love for the School of Hotel Administration and the people that went there was unparalleled. He was the consummate Hotelie indeed."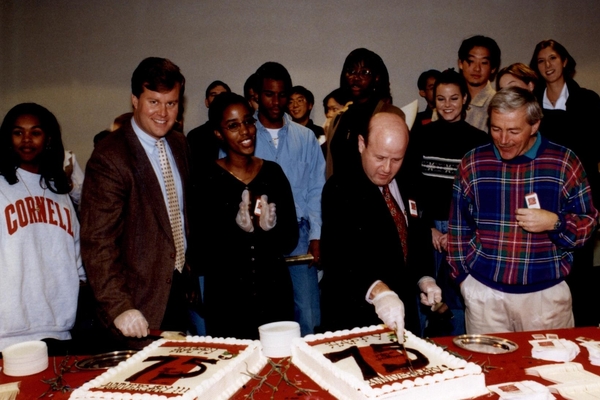 Mentoring and connection: Phil Miller's legacies
Miller was a dependable and central presence at CHS meetings around the world and a fixture at SHA events. When he died on August 10, 2019 after suffering a stroke at the young age of 58, there was no question among the members and leadership of the Cornell Hotel Society that something special must be done to preserve his legend and carry forward his dedication to helping young Hotelies get off on a good footing in their careers.
"Phil was always so generous and giving of his energy, time, and expertise," SHA dean Kate Walsh wrote to the SHA community on August 12, 2019. "All of us have heartfelt memories of ways in which he supported each and every one of us, including myself as a faculty member, fellow alum, and in my role as dean. In fact, Phil was one of the first to reach out to me, asking me how he can help. Phil was an entrepreneur-in-residence, and he guided and mentored our HLDP [Hotel Leadership Development Program] and HEC [Hotel Ezra Cornell] students. He would immediately take time to talk to any student seeking advice. His dedication to our school and students was both boundless and limitless. In the most meaningful ways, Phil reminded us all that life is service."
As it happened, a key means to honor Miller was already in hand. CHS and its foundation had jointly assumed sponsorship in 2017 of SHA's most prestigious student award, the Joseph Drown Special Prize, and renamed it the CHS Hotelie for Life Senior Prize. (The Drown Prize was established at the school with the help of Tom Marshall '52, then-director of the Joseph Drown Foundation, and was first awarded in 1986. Drown, a career hotelier who died in 1982, was best known as the developer and owner of the Hotel Bel-Air in Los Angeles.)
On November 8, 2019, the award was reborn as the Philippus Miller III CHS Hotelie for Life Senior Prize.
In addition to dedicating the senior prize to Miller's memory, CHS created a second memorial tribute last November, the Philippus Miller III '83 Legacy Award. Given to two or more SHA sophomores or juniors, legacy awards will pay for travel to one of the society's major meetings: the Europe, Middle East, and Africa regional meeting, the Asia-Pacific regional meeting, or the annual membership meeting and related events in New York City in November.
"The Legacy Award is very dear to me, as it enables a rising senior to attend a CHS event and be assigned a Hotelie mentor" to introduce him or her to other alumni at the event, said Yasamin Miller, Phil Miller's wife and an honorary member of the Cornell Hotel Society. "It's a little different than what the school does in sending students to these events—there is an actual requirement for them to take advantage of their mentor and then share their experience and contacts with their fellow students when they return to campus. It's what Phil would do always while at these events—connect people. It is my hope that this award will continue his work and hence these students will become Phil's legacies."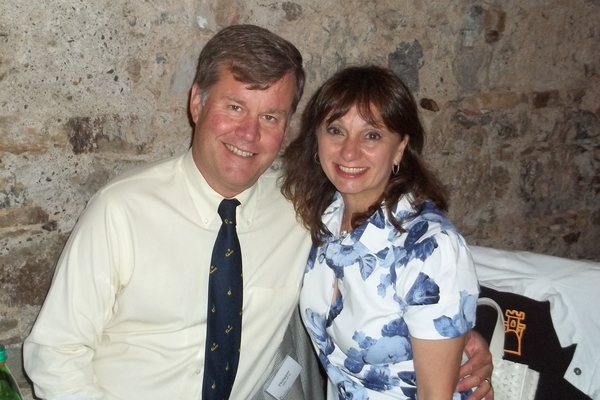 This year, Colette Repisky '23 was awarded a trip to the EMEA meeting in Rome in May, but it and all Cornell-related travel had to be cancelled due to the coronavirus pandemic. Alice Navadeh '21 was chosen to attend the New York City events this fall, but it is too soon to know the duration of Cornell's travel ban for students, staff, and faculty.
Chloe Jones, first recipient of the Philippus Miller III CHS Hotelie for Life Senior Prize
Chloe Jones '20 was selected to receive this year's $10,000 prize, which is given to the senior class's "best all-around student…one who best demonstrates and embraces what it means to be a Hotelie for Life." In addition to her high GPA, Jones, a Cornell Tradition Fellow, was chosen based on her co-curricular activities, work and internship experience, dedication to school and hospitality-industry objectives, faculty and employer recommendations, and interview with the selection committee.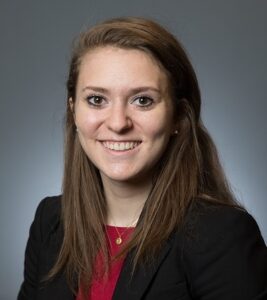 "I've wanted to work in hotels since elementary school," she stated in the opening line of her award application essay. She hopes someday to own her own hotel and to "throw this century's Black and White Ball," a reference to the historic extravaganza that Truman Capote threw at the Plaza Hotel on November 28, 1966 in honor of Washington Post owner Katharine Graham. "All my life, I have loved serving people and I do not see that love fading," she wrote. She plans to begin her career as a manager-in-training with the Four Seasons Boston this fall.
The other finalists for the first-annual Phil Miller Prize are Sarah Baturka, Samantha Hogin, Joshua Lin, and Karolina Vass, all highly accomplished members of the Class of 2020. All have received cash awards and, along with Jones, have been made lifetime members of the Cornell Hotel Society. "We ask them to be ambassadors of the society among their peers as they transition into their career," explained this year's CHS treasurer, Susan Boyle '87.
Because of the historic circumstances of the COVID-19 pandemic and the mid-semester closing of Cornell's campus, Jones has not yet exercised one of the privileges of winning the top senior prize, addressing her classmates at the school's diploma ceremony following Commencement.
"In this crazy time of coronavirus, it is hard to know what to say to my classmates, she remarked. "We barely had time to say goodbye, not only to each other but to our professors and the staff who made our time at the school so valuable. I desperately hope that we can come together, in person, to celebrate our accomplishments and our time together. I've thought about what I'd like to speak about at graduation, but I'm not sure anything will feel right until that moment comes. Right now the only thing I wish I could say is, 'Thank you.'"
Reflecting on the meaning of the award that now connects her forever to Miller, Jones added, "I have felt empowered by our motto, 'Life is service,' since my freshman year. I have learned what it really means to be a Hotelie since receiving this award and learning about Phil Miller. As Mr. Miller and so many other Hotelies know, service does not end with the Hotelie community. Service is something you live every day. Service is ensuring that your team is taken care of, that your community is prospering, and that the people around you feel heard and supported. This is a message I've taken to heart in receiving this award and one that I will champion through the rest of my life."
Those wishing to help support the Philippus Miller III Legacy Endowment or the Philippus Miller III CHS Hotelie for Life Senior Prize may do so by donating to either the Cornell Hotel Society or the School of Hotel Administration. Both options are available at this link on the YouNeedtoMeet site.