Roundtable Recap: Card check, employer associations, and hotel arbitration discussed at annual Labor Relations Roundtable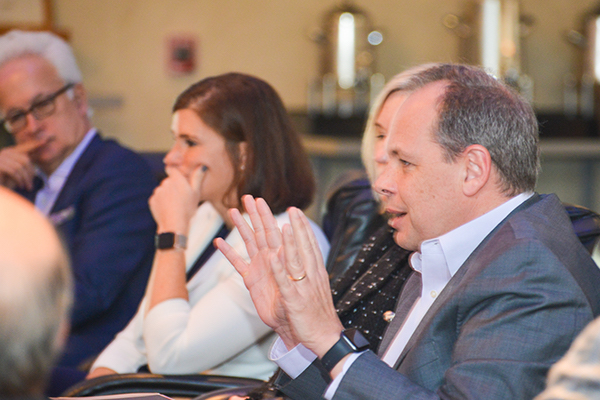 By Benjamin Gilman '18 (ILR)
The 8th Annual Labor Relations Roundtable brought together a thinktank of high-level representatives from the hospitality industry to discuss the ever-changing landscape of labor and employment law. Moderated by David Sherwyn ILR' 86, JD '89, the John and Melissa Ceriale Professor of Hospitality Human Resources, the roundtable invited participants to share special expertise, insights, and new developments in order to encourage forward movement in the hospitality industry.
Takeaways from the 2020 Labor Relations Roundtable
Topic #1: The future of card-check
In Seattle, the National Labor Relations Board (NLRB) ruled that an employer's card-check agreement with a union violated its employees' rights by illegally assisting the union. This could open the door for Right to Work laws to greatly narrow the scope of what can be included in a card-check agreement. Industry professionals should keep an eye out for Right to Work law changes or potential federal court decisions.
Topic #2: The changing landscape of labor and employment law
The NLRB has rolled back many of the decisions made under the previous administration.
A move to slow down the election process and provide employees more time to fully evaluate their choices. So far, the move away from quick elections has not significantly changed the union win/loss ratio for elected positions.
Pre–Browning Ferris standards that governed joint-employer liability were reinstated.
Employers gain more oversight on employee handbook regulations.
Overall, these changes have not had a large impact on the day-to-day operation within the hospitality industry.
Labor groups have pushed for greater protection and benefits for employees.
Square footage legislation determines how many rooms a housekeeper can clean in a day. Employers have been forced to invest in better technology to replace certain jobs or eliminate other positions in order to afford the additional housekeepers.
Predictive scheduling legislation forces hotels to hire more employees than they need— employers will have to start investing in new technology or eliminate other positions.
The ABC test for independent contractors in California requires workers must meet a three-part standard to be classified as an independent contractor. This limits employers who seek independent contractors to limit employer liability.
Local legislation changes like these affect operations at the ground level and impacts industry and union relations.
Topic #3: Employer associations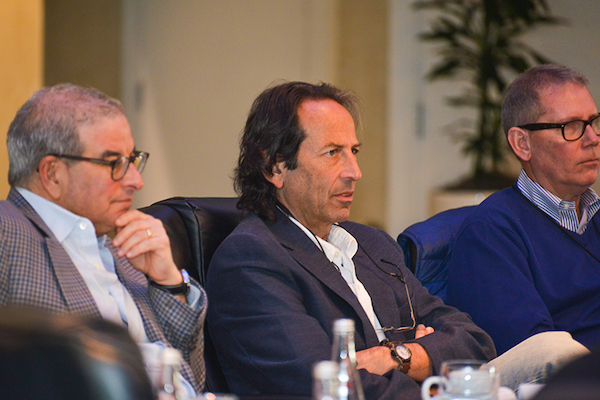 Despite the benefit of strength in numbers, there is difficulty in maintaining employer associations because they require a large amount of trust and depend on union strength and cordiality. When unions attempt to target and pressure owners and management companies to sign card-check agreements for example, it is unclear whether unions are offering something in return for owners signing these agreements or simply pressuring the owner to give in. Employer associations help owners withstand the pressure.
Topic #4: Bringing hotel arbitration into the 21st century with a dispute resolution protocol
Cornell University's School of Industrial and Labor Relations and the Cornell Law School have submitted a proposal as part of their Program on Conflict Resolution. This seeks to counteract a current proposed bill which eliminates employment arbitration. The proposed dispute resolution protocol would create a three to four step grievance procedure starting with mediation and ending in arbitration. As part of the tradeoff, it includes eliminating "employment at will" and making all employment contracts "just cause." The proposed dispute resolution protocol would not affect class action waivers. This conflict resolution proposal focuses on what is needed to avoid the economic drain of litigation and hopes to keep arbitration from being eliminated.
Learn more about the Cornell Center for Innovative Hospitality Labor & Employment Relations and its roundtable events here.