Mark Nasr '07 and Industry Panel Discuss Managing the Impacts of COVID-19 on Air Travel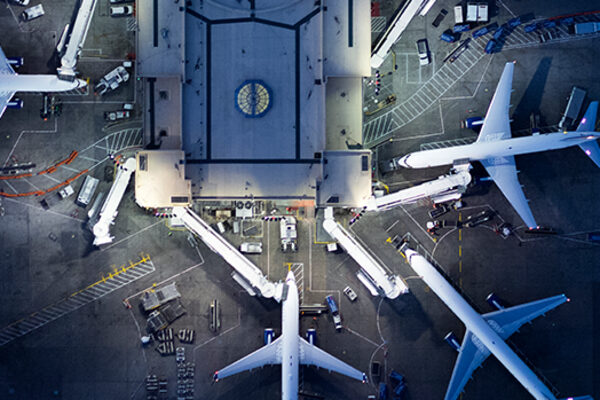 The airline industry has been rocked by the COVID-19 pandemic. With fewer people willing or able to travel by air, demand has drastically decreased—and as a result, so have the number of daily flights offered by commercial airlines. In addition to the diminished traffic, the airline industry is also facing new regulations and changing booking patterns. All this has undermined consumer confidence in the industry. How can airlines best adapt in the short term to bring passengers back?
This fall, the Center for Hospitality Research and eCornell brought together a panel of industry experts to discuss the state of the airline industry and possible paths to recovery. Led by SHA Professor Chris Anderson, the group weighed the short and long-term adjustments and developments needed to rebuild traveler confidence in air travel. All involved invoked loyalty programs, brand trust, and insurance as ways to bring travelers back, and forecast

some likely changes in the travel experience. Long-term effects to industry structure, like hygiene and testing protocols, seem likely to be the best drivers of renewed customer confidence.
Customer attitudes: fear vs. confidence

Anderson opened the discussion with a consideration of customers and how they must be top of mind in promoting the industry's recovery. Not surprisingly, travelers' behavior reveals their need for safety, so they're careful about observing social distance. Anderson noted that, in the lodging space, even though hotel chains have adopted rigorous hygiene protocols, travelers are still choosing the VRBO and Airbnb options that avoid public interaction. "If people are avoiding other people, what does this mean for air travel, when people can't avoid people?" Anderson asked.
Jeff Katz, Founder and CEO of Journera, first CEO of Orbitz, asserted plainly that people are afraid of getting sick, and of harming others. In response, all the major companies have developed safety and hygiene programs. Don Uselmann, Vice President of Loyalty and Personalization at JetBlue Airways, noted JetBlue's "Safety from the Ground Up," which features a limited capacity on flights, so that travelers won't sit next to people they're not traveling with. Antonio Figueiredo, Senior Director of Industries Cloud at Salesforce, asserted that "Perception is reality…and everything now is more and more sensitive." If airlines and hotels use the technology at their disposal to give transparency about safety procedures, they'll be able to give confidence to travelers. "Get to know your customers and contact them," he advised.
Katz agreed that communication is key. His business, Journera, focuses on data about the whole journey, and repeated decades-long wisdom: "The air part of the journey is safer than the rest of the journey." He did allow, however, that confidence needs to be restored everywhere —vaccines, contact tracing, and more. "Business travel fuels the profitability of the airline industry," Katz added, and until fear abates, "it'll be some time before the trends look good."
Data informs trends in testing and quarantine practices

Mark Nasr '07, Vice President of Loyalty and eCommerce at Air Canada, noted that business travel was initially hobbled, but started to re-open in Asia and Australia last fall. Even before that, people still traveled to visit loved ones and new places. Nasr himself has used personal travel experiences to enhance his understanding of what works during this challenging time. He's traveled carefully during the pandemic and described practices he found tremendously reassuring. For instance, Nasr went to Athens last September, and said the Greek government's testing system was efficient and confidence-inspiring. Prior to landing, passengers were assigned to a numbered testing area in the airport (not unlike pop-up blood donation stations), where they reported for a rapid COVID test. In less than an hour, the results arrived, and once cleared, travelers were free to explore the country. "We felt completely safe."
Nasr has also traveled to Dubai, where Western and Chinese vaccines have been administered to health care, front-line, and hospitality workers successfully. This, and testing protocols in place before boarding and upon arrival, add "an additional layer of confidence and safety."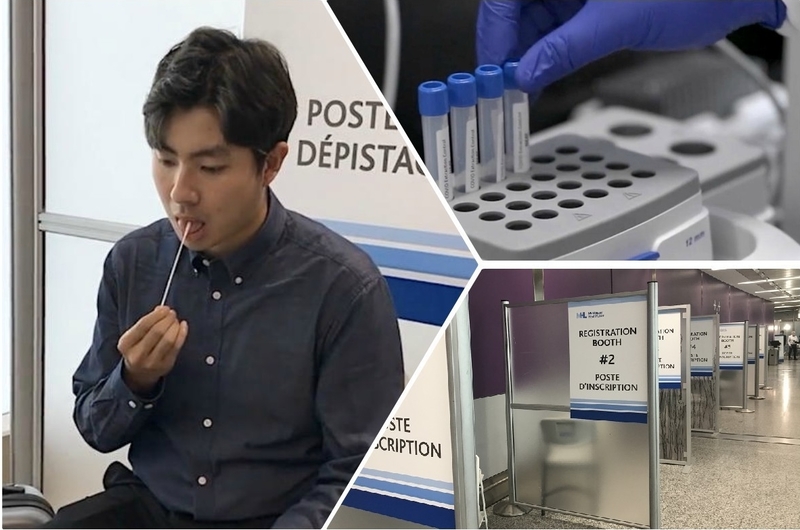 Nasr attributed his confidence to data from the Canadian International COVID-19 Surveillance Border Study, conducted by McMaster University Health Labs, which collected COVID test data taken upon arrival and with 7-and 14-day follow-ups. Findings showed a very low incidence of first positive results on the 7-day test, and nearly non-existent on the 14-day test, suggesting that quarantine requirements may be reduced safely at some point. Ultimately, when vaccines are in place, it's likely that arrival and departure testing will become the normal protocol. Uselmann of JetBlue described rapid PCR testing providing results within 72 hours by mail. Figueiredo added that convenience of testing will only help in restoring traveler confidence and satisfaction.
Coordinated data management strategies will contribute to customer safety and confidence
Collecting data will be essential; managing it consistently—for accuracy and privacy—will be an important concern. Nasr sees data inconsistencies as one of the big hurdles in a pandemic world. "With multiple testing manufacturers and regulatory approaches, you need to at least have a common standard for a verified test result, a vaccination, and a common understanding of what each jurisdiction requires." Nasr continued: "The airlines will very quickly inherit this problem: how do we share results in a compliant manner with responsible agencies for verifying?" As new data emerges, Nasr sees a need for a multi-part collaboration among industrial and national regulatory stakeholders to properly measure and interpret these data to the benefit of all involved.
Consistent, industry-wide standards are needed
For the travel industry to flourish during and post-pandemic, travelers will need adequate assurance that safety precautions are being taken seriously at all stages of travel. Currently, protocols and compliance vary regionally—Uselmann even describes different quarantine-arrival policies between New York City's LaGuardia airport and nearby Newark airport. Moving forward, reliable understandings of the virus will develop, and protocols and standards will be adapted along the way. Nasr hopes for a push to adopt national or even global standards for testing, vaccinating, and more importantly implementation and communication of these standards. Possible solutions include World Economic Forum's Common Pass, an International Air Transport Association industry-wide product, passport vaccine stamps, and more. Nasr hopes governments will cooperate to develop clear standards and rules to help usher the return of business and leisure travel. Uselmann mused, "COVID has touched every component of an airline's business model. It's optimistically given us an opportunity to take a pause…to look at the puzzle pieces, and to see what makes sense."
To hear more from our experts, watch the full recording: The Future of Air Travel: Managing COVID-19 While Bringing Travelers Back.
The Cornell SC Johnson College of Business and its various schools and departments are at the forefront of impactful research. The webinars hosted by the School of Hotel Administration's Center & Institutes have been viewed more than 130,000 times by global audiences seeking cutting-edge hospitality thought leadership.
Thank you to our panelists:
Chris Anderson, Professor, School of Hotel Administration (SHA)
Mark Nasr '07, Vice President of Loyalty and eCommerce, Air Canada
Jeff Katz, Founder and CEO, Journera
Antonio Figueiredo, Senior Director of Industries Cloud, Salesforce
Don Uselmann, Vice President of Loyalty and Personalization, JetBlue Airways