Cornell Hotel Indices: Third Quarter 2021 Pole Vaulting to a New High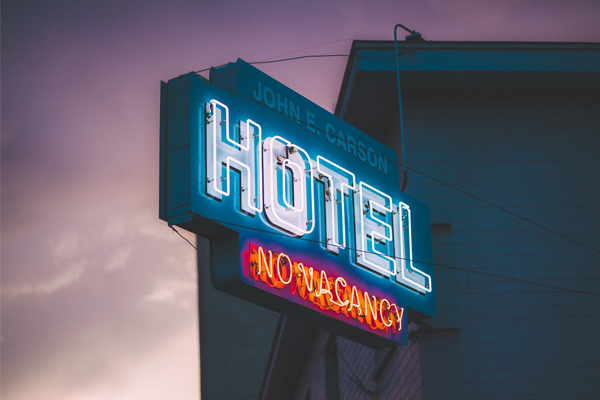 The hospitality industry is bouncing back. Hotels are seeing a rebound and are not only regaining losses incurred during the pandemic but some areas, such as the Pacific and South Atlantic regions, are rising above the pre-pandemic average. Hotels in both gateway and non-gateway cities continue to fare well. This trend looks like it will continue through the next quarter. 
Bigger is better when it comes to this industry rebound, according to Crocker H. Liu, the Robert A. Beck Professor of Hospitality Financial Management at the Cornell Peter and Stephanie Nolan School of Hotel Administration. "Basically the story is that large hotels—businesses with greater than $10 million in price—but not smaller hotels have reached new highs indicating that investors are putting their bets on quality," says Liu.
Hotel price performance also indicates that positive price momentum should continue to exist for both large and small hotels as we move into the next quarter. Read "Pole Vaulting to New High" in the Cornell Hotel Indices: Third Quarter 2021, a joint publication of the Center for Real Estate and Finance (CREF) and the Center for Hospitality Research (CHR) at Cornell University.
Crocker H. Liu is a professor of real estate at the Cornell Nolan School where he holds the Robert A. Beck Professor of Hospitality Financial Management. His research interests are focused on issues in real estate finance, particularly topics related to agency, corporate governance, organizational forms, market efficiency, and valuation.
Adam D. Nowak is an associate professor of economics at West Virginia University. He is a former research analyst in charge of constructing residential and commercial real estate indices for the Center for Real Estate Theory and Practice at Arizona State University.
Robert M. White, Jr., CRE, is the founder and president of Real Capital Analytics Inc., an international research firm that publishes Capital Trends Monthly. White is a noted authority on the real estate capital markets with credits in The Wall Street Journal, Barron's, The Economist, Forbes, The New York Times, and the Financial Times, among others.