Resolution vs. Litigation, Debated Among Colleagues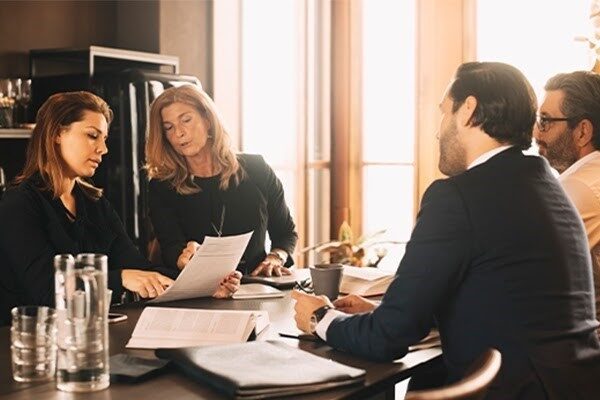 Alternative dispute resolution, known as ADR, is a procedure for settling disputes through a process that avoids the delays and expenses of traditional litigation. Cultivated as an option for parties wishing to avoid the expense of protracted legal processes, the practice has increased…and has become increasingly controversial.  Over the last 30 years, the practice has evolved so that ADR is now synonymous with what is referred to as a "pre-dispute mandatory arbitration" process. Opponents contend that the process is unjust and unfriendly to employees. When added to a worker's employment contract, mandatory pre-dispute arbitration agreements prevent employees from bringing their cases before a jury, which some see as a "denial of rights." Proponents offer that the system is more just from a societal perspective, and more employee-friendly than the current alternative, as it is more expedient in situations where workers may not have the time or money for a lawsuit which is often a long and expensive process. After decades of use and misuse, mandatory arbitration has become one of the most controversial issues in employment relations. This year has seen congressional hearings and debates setting the stage to decide its fate. In this webinar, Cornell scholars with decades of research and practice on the subject shared their perspectives on whether, and in what form, American society should continue using arbitration.
This webinar, titled Pre-Dispute Mandatory Arbitration: A Model for Settling Disputes in a Positive Manner or a Forced Denial of Employee Rights?, was hosted by eCornell and the Center for Innovative Hospitality and Labor and Employment Relations (CIHLER). Alexander Colvin, Ph.D. '99, Kenneth F. Kahn '69 Dean and the Martin F. Scheinman '75, 'MS '76 Professor of Conflict Resolution at the Industrial and Labor Relations School (ILR); David Sherwyn '86 (ILR), JD '89, John and Melissa Ceriale Professor of hospitality human resources, Cornell Peter and Stephanie Nolan School of Hotel Administration (Nolan Hotel School), and Harry Katz, the Jack Sheinkman Professor of collective bargaining, and director of the Scheinman Institute on Conflict Resolution (ILR) referenced their research on arbitration and debated the effectiveness of current arbitration practices while discussing adaptations that might improve its fairness.
Strengths and Weaknesses of Mandatory Arbitration: Principles, Due Process, Impact
Colvin reported that the ADR movement arose in response to the American legal system's expensive, time-consuming complexity, and added that mandatory arbitration clauses were then developed by employers as a form of corporate protection from "super-charged" individual rights litigation cases, in which employers lost large sums of money in damages awarded to plaintiffs.
Colvin outlined three main points of critique of mandatory arbitration: 1) when it's a condition of employment, employees have only one legal option to resolve disputes; 2) its lack of due process does not afford as much discovery of evidence as trials do; 3) and ultimately, it consistently results in better outcomes for employers than it does for employees. "If the ADR system could increase access [to justice], it would be working," said Colvin. "But it's not, and that's the greatest weakness in the current system."
Sherwyn disagreed on each of Colvin's points, countering that employers were motivated by the fact that bad actor employers and employees use the delays and costs of litigation to extort good actor employers and employees into unjust settlements. Sherwyn further asserted that: (1) Without ADR, employees have only one choice: EEOC/Litigation; (2)  the adoption of the due process protocol in the 90's resolved the process issue; and (3) the research claiming that employees prevail more frequently in litigation than in arbitration is inherently flawed because it eliminates almost 40% of all cases which are dismissed by dispositive motions.  Sherwyn explained that when cases dismissed by motions are included, arbitration provides employees with significantly better results than litigation.
EEOC/Litigation
The Equal Employment Opportunity Commission (EEOC) is the agency "responsible for enforcing federal laws that make it illegal to discriminate against a job applicant or an employee because of the person's race, color, religion, sex (including pregnancy, transgender status, and sexual orientation), national origin, age (40 or older), and disability." Before filing a case in court, employees must first file with the EEOC or state agency who then investigate and seek to resolve the dispute. Sherwyn stated that the system, as it has developed over the last 55 years, is complicated, inefficient, and thus, often unjust. As per policy, the EEOC investigates almost all of the cases filed with it. This creates major delays for all parties. Sherwyn argues that this is not employee- friendly when fewer than 20% are classified as merit resolutions and fewer than 1% result in a jury verdict. Reiterating that the system helps bad actors and hurts good actors, Sherwyn asserted a need to find "a different way."
Colvin agreed that public agency reform should be taken in hand. "We're bad at regularly updating and informing our public agencies to be sure they're working well for both plaintiff and defense attorneys; state agencies' influence can vary widely too, and need to be understood." Still, he noted that plaintiff settlements can be reached this way too.
Sherwyn argued that the EEOC can better enforce the law if it were to litigate more than it does and if it deferred garden-variety cases to arbitration and then to focus on actions that are crucial to public policy: "We should let employees know that if you think your case shouldn't go to ADR process [because] it's really important to society, then the  EEOC will review it, and then may file it and eventually make law. The EEOC is the reason why transgender and sexual orientation rights are now protected."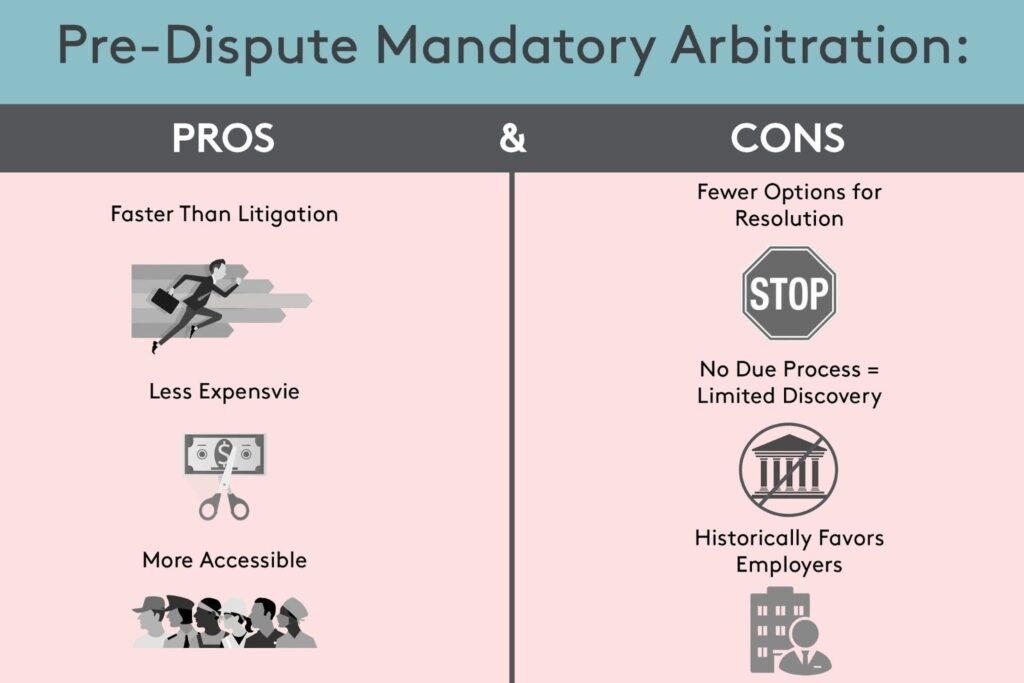 What system should we want?
Sherwyn is intrigued by "labor court" but doubts it is possible to overhaul the entire system. He does believe that we can "fix the flaws in arbitration" by exchanging employment at will (the policy by which an employer may dismiss an employee without reason) for an ADR policy. He would work with stakeholders to develop a fair system resolving disputes with goals of "keeping people employed, stopping employers from bad practice, allowing for laws to develop." Colvin observed that State courts are more employee friendly than federal courts and also stated that settlements are generally positive, but acknowledged that they do not allow for the development of the law.
Colvin responded that we need a public policy design process to develop a system serving both employer and employee constituencies. "Our agencies are antiquated, with models that haven't been updated as the world has changed." He observed that having a public agency take the lead, (citing tribunals as used in Canada and the United Kingdom), a tripartite approach including employee and employer perspectives with a public entity in the middle providing neutrality could work. He added that existing internal grievance procedures deserve attention, as they often preserve the working relationship.
Sherwyn countered that settlements may or may not be positive depending on the motivation for both sides – are the parties agreeing to a fair result that avoids risk or a perceived unfair result motivated by the costs and delays. He added, "If we look from a policy standpoint, what's ideal? Solving the problem, preventing it from being repeated, and keeping people employed."
Conclusion
"Disputes at the workplace are inevitable and arguably healthy," said Sherwyn, but the most efficient and fair mode of resolution for each situation remains to be seen. Arbitration is on the policy agenda with hearings in the judiciary committee considering the FAIR Act and the PRO Act (provisions which would seriously limit employment arbitration) already having taken place this year. Colvin argues for a revision of the current practice, however. "I think you can build a good system with some underlying source of bargaining power," he said. "Whether it be strikes for unions, and litigation for non-union employers… some common ground for building around public policy that's accessible and able to protect employee rights."
Please follow this link to watch the full recording and learn more about the pros and cons of arbitration in the workplace: Pre-Dispute Mandatory Arbitration: A Model for Settling Disputes in a Positive Manner or a Forced Denial of Employee Rights?"