Cornell Diversity and Inclusion in Real Estate, Spring 2023 Trek to Washington DC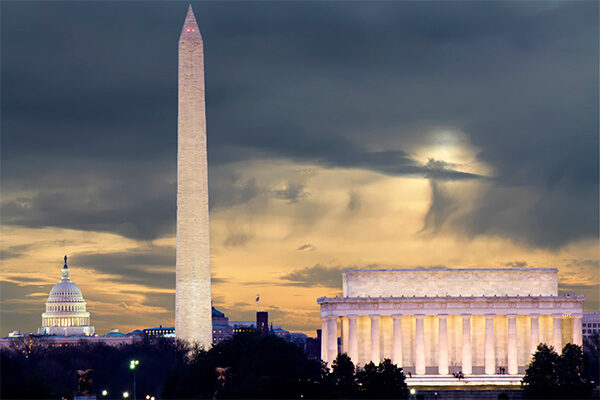 By Joane Kim '24 (ILR),
President DAIRE
On April 14th, 2023 Diversity and Inclusion in Real Estate (DAIRE) brought 11 club members to Washington, DC for their 2nd career trek with the help of the Center for Real Estate and Finance (CREF). The group visited the headquarters of Hilton and a new development site completed by The Buccini/Pollin Group (BPG). DAIRE is dedicated to advancing career and investment opportunities in real estate for undergraduate students of underrepresented backgrounds. This trek was an incredible opportunity for members to gain invaluable career insight and further this mission.
DAIRE members heard from David Pollin '90, president and co-founder, BPG; Joseph Bojanowski, president, PM Hotel Group; and Robert Cohen, CEO and president, Perseus Realty LLC; about mixed-used development processes and got to tour the recently opened Washington Marriott Capitol Hill. Members then got a first exclusive taste of Yara, DC's 1st Latin-inspired rooftop restaurant/bar, which is located at the site. After, they engaged with a group of Hilton professionals to learn about career segments in hospitality and gain insight into the firm's culture and divisions. Not only did our students gain exposure to career pathways and firms in real estate, but they also expanded their professional networks.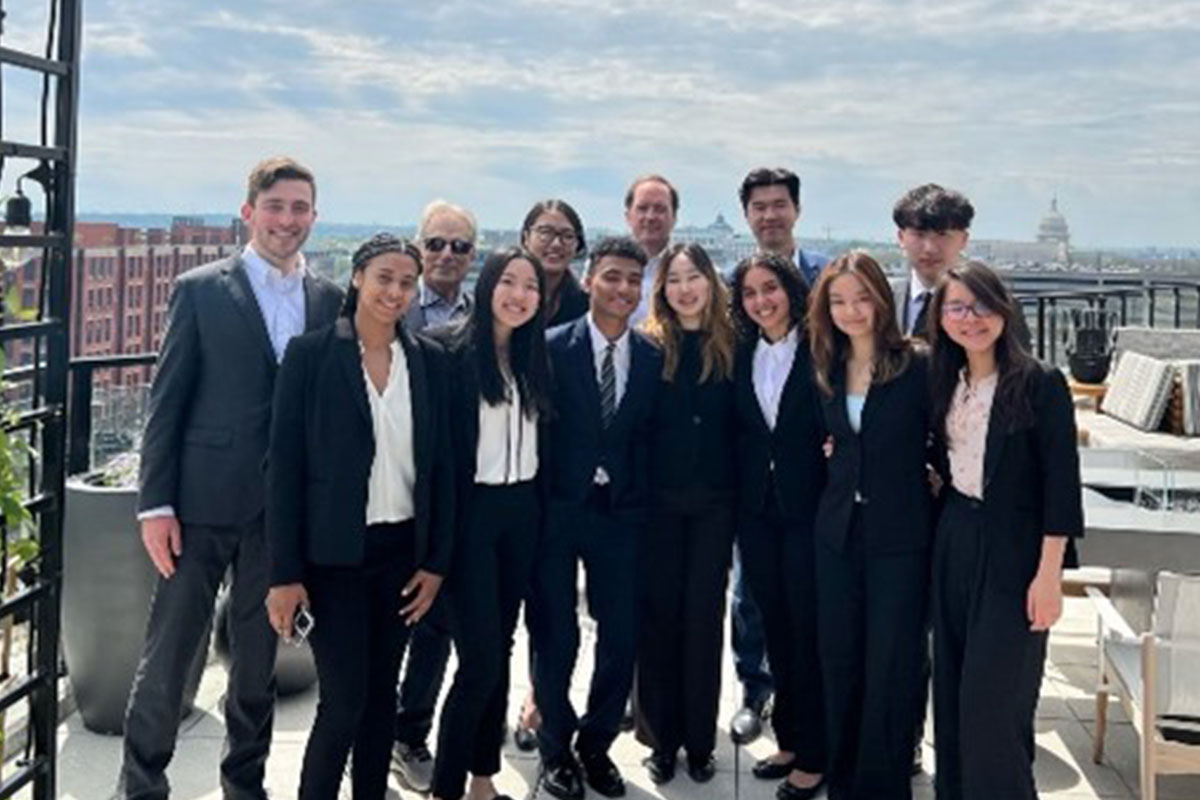 This trek has brought our DAIRE community even closer and provided members with an unforgettable experience:
Brian Lin '26 (Dyson)
"First off, I wanted to thank CREF and our corporate sponsors for this trek because without your support, this would not have been possible. The trek was truly an eye-opening experience to the world of real estate for me. I had the opportunity to talk and hear from industry professionals that are leaders in their space. Moreover, I explored and learned about the various types of properties in Washington D.C. and the unique challenges and development associated with each. The valuable insights I gained from this trek as a freshman truly sparked my interest in pursuing real estate as a career. I hope to one day recall on this trek as a pivotal moment in my career journey."
Jennifer Kim '25
"This was my first opportunity to go on a career trek, and it was an incomparable experience. Visiting offices, speaking to industry professionals, and seeing firsthand the nature of their work has opened my eyes and been invaluable to my understanding of real estate and hotel development. I've been able to learn so much about these careers that I otherwise wouldn't have been aware of. The trek has inspired me to take advantage of these opportunities in the future, and I am so grateful to CREF for making this trip possible."
Chad Rubin '25
"I participated in the DAIRE real estate trek and gained many insights. I observed the different company cultures and how it affects the workplace; the trek also exposed me to various career paths within the real estate industry along with the job responsibilities associated. By seeing how different companies operate, I gained a better understanding of how company culture can impact the work environment and productivity. The trek provided me with a comprehensive overview of the skills required to succeed in the various real estate roles. Overall, the trek was a valuable experience to gain a better understanding of the real estate industry and the skills required to succeed in those roles."
DAIRE's Trek to D.C was such a memorable and inspiring time! From planning the trek to seeing it actually come to fruition, I truly enjoyed every aspect of it. Through our visit to a new mixed-use property led by Dave Pollin, I learned so much about the intentionality and complexity behind so many of the financial, design, and operations-based decisions that hoteliers and real estate developers make when developing a new property. At the Hilton HQ, I learned so much about Hilton's culture and was exposed to how a career at Hilton could lead to so many unique possibilities. Hearing from Juan Corvinos, SVP of Development in the CALA region really piqued my interest in international real estate development! I'm so grateful to CREF and all of our corporate partners who made this trip possible.
About Joane Kim '24 (ILR)
Joane is a junior at Cornell University's ILR School with minors in real estate and business. She is interested in affordable housing, real estate development, and residential real estate. She is passionate about DEI, specifically expanding opportunities for women in real estate. On campus, she serves as an executive board member and is the President of DAIRE, Diversity and Inclusion in Real Estate, the first undergraduate organization at Cornell dedicated to advancing career pathways for underrepresented students in real estate. Her past experiences include being a Production Intern at Walker & Dunlop. This summer, she will be interning within Capital One's real estate division in Dallas, TX. She is also a licensed real estate agent in California and is working on obtaining her license in Texas.