Building a smart distribution strategy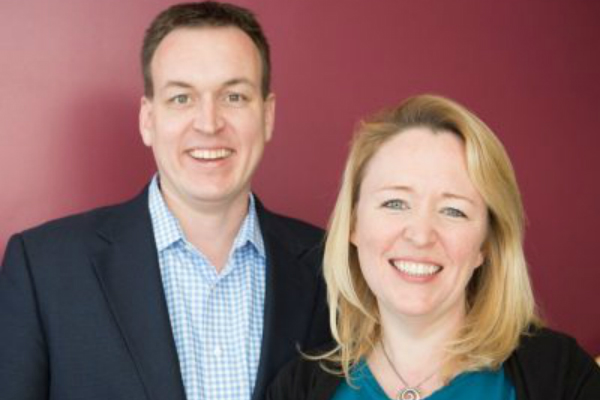 Today's post features an interview with Berry Van Weelden, CHR Advisory Board member and senior director of sales strategy and operations at priceline.com.
I started out this blog series with a conversation with Mark Lomanno about the rising costs of distribution. The important takeaway of the research is that hoteliers need to be mindful of the cost implications of their distribution strategy. Clearly, the third-party distributors can provide access to markets and consumers that a hotel can't reach on their own. This reach should have advantages for hotels, if they can balance the value of the demand against the cost of acquiring that demand. After talking to Mark, I wanted a view on this from a third-party distributor. I had a chance to speak with Berry Van Weelden—senior director of sales strategy and operations at priceline.com, and a CHR Advisory Board member—about some ideas about how hotels can take advantage of distribution through priceline.com, and the online travel agencies (OTAs) in general, as part of a smart distribution strategy.
Rather than jumping into the "member-only rates" argument, I thought it would be more productive here to talk about the ways that hotels can fully utilize their third-party distribution partnerships to drive demand and gain insights that they would not have access to otherwise.
Berry provided some suggestions of how hoteliers can use the OTA's data science, various online products, and mobile presence to their advantage. As we know, priceline.com has the opaque channel, which provides some unique opportunities, but also requires a pretty deep discount. Hoteliers could easily view this as a "channel of last resort" because of low rates and distribution costs. Sometimes discounts are necessary for hotels to fill distressed inventory and drive cash flow. Berry offered some interesting examples of how smart hoteliers are using priceline.com's opaque rates to their advantage, to drive real value from the discount and effectively balance distribution cost with incremental revenue.
Data
Data is one advantage that I was pretty sure the OTAs have, and that hoteliers should also leverage. The combination of market-level views plus consumer shopping behavior is clearly a powerful tool for the OTAs, and they invest heavily in data science to drive insights from this data. I wanted to know how the hotels could use this insight as well. Berry pointed out some of the obvious ways, and also gave me a few other ideas. For example, priceline.com does extensive testing and analysis in all markets, and generally can assist their hotel partners looking to discount. Discounting at the right level minimizes dilution while driving revenue from incremental bookings. "Why give away more than you need to?" Berry says, "For example, a secondary market like Dallas can require discounts of up to 40 percent before demand really starts to respond, but in a compressed, very-high-priced market like San Francisco, a hotel might only need a 20 percent discount for potential guests to notice and book."
At the HSMAI ROC conference in Europe, I heard Booking.com talking about how they use consumer shopping behavior to help hotels understand how consumers are searching and booking at their hotel as well as similar hotels in the market. Hotels sometimes have limited visibility into how customers view a destination, so additional data, like this, can broaden their understanding of market dynamics. Of course, keep in mind that consumer behavior may vary by channel and segment, so you can't always assume that one perspective represents all potential market demand. Still, a broader perspective can be very informative in developing pricing and positioning strategies.
With detailed information about consumer search and booking behavior, priceline.com can also help hoteliers to find exactly the right target market for an offer. If a hotel needs some very specific business, whether it be location, stay pattern, or time of year, between their broad database and detailed analytics, priceline.com can help them find it.
For example, priceline.com provided insights into demand patterns for hotel partners in Seattle during a peak period. Even though many hotels and associations forecasted high occupancy and rates, priceline.com's data indicated that much of the demand would not materialize. The OTA's local market manager was able to help hotels fill rooms earlier in the process, to minimize the impact when the forecasted demand failed to materialize.
Creative strategy #1: Building base through opaque
Most hotels think of the opaque channel as a last-minute option to fill distressed inventory right before arrival, but Berry pointed out that this doesn't have to be the case. He told me about a hotel he worked with that was using priceline.com's opaque rates to build base, particularly when group bookings did not materialize for the hotel as expected. Using the opaque channel farther out in the booking window, the hotel built back the base, often at a higher price than the volume discount offered to groups. They closed off the opaque channel closer in, and pushed full-rated demand to their owned channels.
Of course, I am assuming that the hotel had carefully evaluated the results of their revenue-management system forecast and optimization, so that they both knew that groups were not going to materialize and also that they could not sell those rooms through more profitable channels. If this was the case, this is a great method to build base. It has the additional advantage of helping to break consumers' habits of thinking that if they wait hotels out until they get desperate close to the booking date, the rooms will be much cheaper.
OTAs' unique selling proposition
Like priceline.com's opaque channel, most OTAs have unique selling propositions that they use to offer consumers room reservations at a good deal. For example, many use their relationships with multiple travel providers to offer packages including air, hotel, and rental car. Consumers like the convenience of booking the whole trip at once. From the hotelier's perspective, packages are a good way for hotels to sell at a deep discount, without consumers knowing exactly what they paid for the hotel component. If hotels offer too many publicly visible discounts, the value proposition erodes. Consumers may begin to feel that the hotel is only worth that discounted price, and it will be difficult for hotels to command their non-discounted rates. Think about how long it generally takes prices to recover after recession-era discounting. The same principle applies here.
Hotels can determine whether to leverage OTAs' refundable or non-refundable rates, depending on what they feel is best for their business. For periods that typically have higher no-show rates, hotels can leverage non-refundable rates, knowing that they will see revenue even if the guests decide to cancel/no show. This also protects hotels from guests cancelling and rebooking if they see a cheaper rate elsewhere. Many hotels have also started offering discounts to consumers for committing to non-refundable rates ahead of time, but either way, this type of rate can be used to the hotels' advantage.
These are just a few examples. Understanding what OTAs have to offer consumers—and the type of consumer that is attracted to these offerings—can help hotels evaluate where they will find value from that channel. Think through with the team where you can use these channels to your advantage, whether protecting against eroding value propositions by masking discounts, protecting against lost revenue from cancellations and no shows, or protecting the base by evaluating the trading-off between group discounts and third-party distribution costs.
Creative strategy #2: Replace less-profitable business
Berry has several stories about hotels who have started to rethink their longer-term contracts with crew and wholesalers, who get very low negotiated rates and often other concessions, like F&B, as well. In addition to these being lower-profitability channels to begin with, he has heard multiple stories about wholesalers exhibiting some undesirable behavior in offering those private rates through public channels, causing rate-parity issues, and undercutting the hotels' rate strategy. Berry has seen examples of hotels cutting off these very-low-rated channels, and successfully back-filling the demand with opaque and OTA business, generally at a higher, and more profitable, rate than the crew or wholesale contract.
I have heard these examples as well. Once again, my caution is that hoteliers need to carefully evaluate their expected demand by channel and the profitability of each piece of business. With this complete picture of the business, you can justify these more "dramatic" decisions about cutting off channels.
Creative strategy #3: Working the system
There are some markets that tend to attract a good deal of loyalty-point redemptions. The brand reimburses the hotel for point stays at different levels depending on the occupancy of the hotel. Berry told me about one hotel in a redemption market that was using opaque to drive up occupancy so that the points rooms were reimbursed at closer to full rate. "What would you rather have," he asked, "a bunch of points rooms reimbursed at $27, or a group of rooms which even at a discounted rate were more than $27, and get your points rooms reimbursed at $150 or $200?"
As with each of these strategies, assuming the hotel had a good occupancy forecast—and could drive incremental demand through the opaque channel, rather than diluting existing demand—they could easily evaluate the trade-off between offering additional discounted rooms through the opaque channel and the additional revenue gained through the higher points redemption rate. Are you catching my point here? You should balance creativity in actions with analytical proof of effectiveness.
Mobile
Berry said that an emerging area of potential for hotels is to leverage priceline.com's mobile website and apps. Consumers are starting to book last-minute hotel stays through mobile devices when they arrive in the area. Further, given the fact that consumers book multiple aspects of their travel through priceline.com, its apps provide value to the consumer by synchronizing all of their various travel activities into one location. This activity provides hoteliers with several opportunities. First is that the OTAs in general, and priceline.com in particular, can help them leverage that small, but growing, segment of travelers who wait until they arrive in a location to make a hotel decision. Hotels can target the in-market travelers with a last-minute offer, very specifically designed to generate incremental revenue by filling distressed inventory—and not even visible to anyone but these specific bookers on this specific channel.
Priceline, which books a lot of airline tickets as well, also knows when passengers are stranded at an airport. They can help the local hoteliers take advantage of that last-minute, unexpected demand from their stranded airline customers, which will likely book through mobile.
Priceline.com's services also allow hotels to better target customers based on their location. For example, a hotel might want to target customers that are within five miles of the hotel during a specific time window (think commuter hours). As OTAs' apps know their customers' location, they can support this type of targeting. Priceline.com's research indicates that approximately 15 percent of same-day bookings occur within five miles of the property.
---
We've circled back around again to the point that while it is important to keep a close eye on distribution costs, a distribution strategy should not put all eggs in one basket. This is not practical, let alone profitable. I think all of us, Berry and priceline.com included, are advocating for a smart approach, a thoughtful approach, a strategic approach. This is the harder path, but it is worth it in the end. You must analyze the potential of each channel and each piece of business. You must understand the trade-offs, and you must be strategic about how you use your partners.
I wish there were some silver bullet or magic strategy. The ones who win will do so with a combination of deep analysis and creativity. They will understand their customer base and their value proposition, and use that as the basis for determining the best mix of business for their hotels, and the best mix of channels to proactively source that business from. You don't have to have the resources and reach of the big brands (although, admittedly that would help). You do need the commitment to leveraging your data, your technology, and your relationships to make the thoughtful, strategic, smart decisions.