Those are among the key findings in our recent study, titled "Total Hotel Revenue Management: A Strategic Profit Perspective," based on interviews with 16 of the industry's leading senior RM managers who reflect on the ongoing evolution of hotel RM. The interviews highlighted the importance of profit, rather than just revenue, given rising distribution and variable costs, and a move toward total hotel revenue management.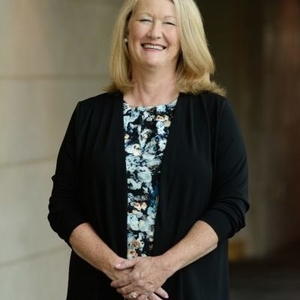 Our interviews comprised a set of questions focusing on initiatives currently in place to support the application of RM to non-room revenue streams, RM initiatives that support a customer-value focus, challenges to the implementation of current initiatives, and support for RM systems, including organizational culture, structure, and human capital.
All of the industry leaders we interviewed believe that the future of RM includes more attention paid to multiple hotel revenue streams, including restaurants, function space, catering, spas, and golf.
"Traditional RM has been all about really understanding the money that a room can make. And now we're expanding that to think about where it is sold and the channel that's sold and the costs associated, so it's about profit and not just rooms," said Craig Eister, senior vice president of global revenue management and systems for the InterContinental Hotels Group. "So rather than just thinking about transient room revenue, we're expanding that to think about all segments, all products that we're selling, and about profit rather than revenue."
Participants concurred that examining customers' true value to the firm is critical, given the rising costs of customer acquisition. Siv Forlie, of Shangri-La International Hotel Management Ltd., pointed to a "business mix optimization" at his company, noting that the focus is on identifying the hotels' most profitable customer segments and developing strategies to drive demand from those segments. Mark Molinari, of Las Vegas Sands Corp., cited the goal of setting prices for individual customers based on their spending.
All of the participants in our study noted that the application of RM to non-room revenue streams is difficult because of the lack of appropriate platforms, or of an integrated RM strategy. Ten participants spoke to the lack of system integration, which impedes the ability to create a complete view of individual customers and customer segments. Another hurdle in implementing total hotel RM, study participants said, is implementing strategic profit-management practices, which requires better data, and industry-wide standards.
With the growing reach of RM, our study findings show that successful hotel organizations will migrate from core RM to total RM by adjusting system-wide management systems, business processes, HR systems, culture, organizational structure, and data analytics.
Among the opportunities for hotel operators identified by our study participants are: developing RM programs for non-rooms revenue streams; extending pricing opportunities across revenue streams and segments; developing a distribution strategy for non-rooms inventory; and capturing more customer-level data while making that information more accessible.
Cathy A. Enz is associate dean for academic affairs and the Lewis G. Schaeneman Professor of Innovation and Dynamic Management at the School of Hotel Administration in the Cornell SC Johnson College of Business. Breffni Noone is an associate professor in the School of Hospitality Management at Pennsylvania State University. Jessie Glassmire is a 2014 graduate of the Pennsylvania State University School of Hospitality Management with a BS in hotel, restaurant, and institutional management.