New faculty bring fresh ideas to Johnson Cornell Tech MBA program
By Doug Stayman, associate dean of Cornell Tech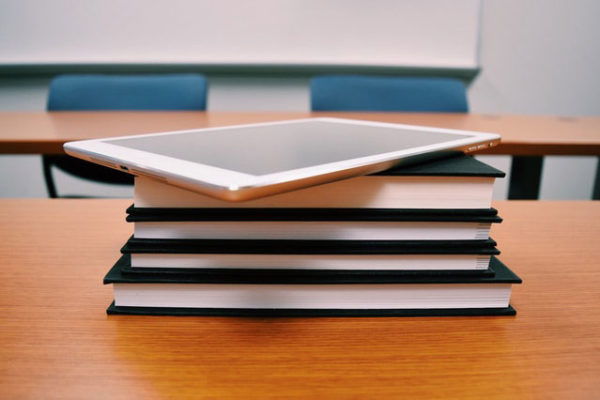 As the Johnson Cornell Tech MBA program continues to grow, the addition of new faculty infuses our young and vibrant program with additional leading-edge research and outstanding teaching skills.
Two new faces joined our faculty at the New York City campus this past year, and I am excited to announce three additional faculty members who will begin teaching this fall.
Mukti Khaire is the Girish and Jaidev Reddy Professor of Practice at Cornell Tech and the Cornell SC Johnson College of Business. Prior to joining Cornell in 2016, Dr. Khaire served on the faculty of Harvard Business School and spent a year as visiting faculty member at Brown University.
Professor Khaire's research and teaching focuses on entrepreneurship in creative vocations such as art, music, and fashion, and the creation of new markets for cultural goods by changing consumers' beliefs in their inherent value.
Also in 2016, Michelle Duguid, MS '06, PhD '08, visiting associate professor of management and organizations at Johnson, joined our faculty. Dr. Duguid previously served as associate professor at Washington University in St. Louis, but she is no stranger to Cornell, having earned both her MS and PhD in organizational behavior from the university.
Professor Duguid's research focuses primarily on the effects that social status, power, politics, and influence have within organizations. She also researches how individual and group dynamics within organizations affect creativity and decision-making processes. She teaches a Women in Leadership course at Cornell Tech.
This fall, we are excited to welcome Gautam Ahuja, professor of management and organizations. Professor Ahuja is joining Johnson from the University of Michigan's Ross School of Business, where he served as chairperson of the Strategy area.
Professor Ahuja was named #2 on BusinessWeek's list of the Most Popular Professors in the United States of America in 2011. His research focuses on competitive analysis, globalization, and innovation, as well as mergers and acquisitions. He will add a valuable dimension to the strategy curriculum.
We also welcome two talented faculty members to Cornell Tech's Operations Technology & Information Management (OTIM) area. Karan Girotra is currently the Paul Dubrule Chaired Professor of Sustainable Development and a professor of technology and operations management at France's INSEAD. Professor Girotra co-authored the bestselling book The Risk Driven Business Model, in which he explored the disruptive impacts of new business models on age-old processes across a variety of industries.
"I think the technology-first approach of the Johnson Cornell Tech MBA is a genuine game-changer in MBA education," Girotra says. "While all MBA programs now have some courses on digital disruption and entrepreneurship for select students, at Cornell Tech, the impact of modern technology on the conduct of businesses, old and new, lives through every course and every activity. This is a different mindset and it changes everything in the MBA program. If you believe technological advancement will play a key role in your professional life, you need to put technology at the forefront of your MBA program."
Back in 2004, Professor Girotra co-founded the startup Terrapass Inc., a provider of environmental impact remediation services. The experience has helped inform his understanding of startup culture and entrepreneurship.
"I learned an important rule: Test rather than plan," Girotra says. "It is as true now as it was then, as true in academic life as in a startup. In startups and in academic research we are creating something no one has done before, and often our tendency is to try to estimate, plan, and ultimately know what is going to happen. Yet, despite our best efforts, there are simply too many unknowable elements. So often it is better to spend our efforts in thinking of clever ways to quickly and cheaply test and experiment with our ideas rather than make very extensive plans."
Garrett van Ryzin is joining Johnson from the Columbia Business School, where he is currently the Paul M. Montrone Professor, Decision, Risk, and Operations Division. He also serves as head of marketplace optimization advanced development for Uber Technologies, a role he plans to continue part time following his transition to Cornell Tech. Professor van Ryzin's research centers around algorithmic pricing and revenue management.
"One of my objectives at Cornell Tech is to bring more economics into the technology mix," Professor van Ryzin says. "Working with Uber has reinforced my belief that the intersection of technology, economics, and data science is a critically important combination in the tech world, and I hope to bring my experience of that to bear at Cornell Tech."
Van Ryzin cites the Johnson Cornell Tech MBA program's focus on hands-on collaboration as a key reason behind his decision to join our faculty.
"I'm a big believer in learning by doing," van Ryzin says. "My favorite classes are those where students can apply the ideas they learn to real problems. The ability to navigate the borderline between understanding the theory and utilizing it in a practical context is the most critical skill we can teach students.
"Cornell Tech is a great concept and one that's truly needed in our modern economy. From my experience hiring at Uber, it's a real challenge to find people who have the right combination of skills for the types of businesses being created in the tech sector. The Johnson Cornell Tech MBA program is perfectly positioned to deliver on this need, and I'm really excited to be part of it."
Please join me in welcoming these talented new faculty members to Johnson and Cornell Tech!