Noteworthy: Marisa C. Richetta named in Poets & Quants 2017 Best & Brightest EMBAs List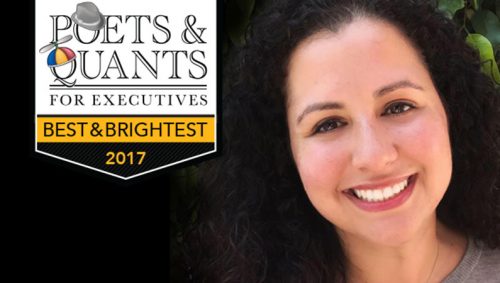 Poets & Quants for Executives released their list of the Best & Brightest EMBAs for 2017. This year, P&Q asked 40 different schools to partake and received a total of 83 submissions from 37 programs, of which they chose 50 students to highlight. Among some of the most impressive, unique, and standout executive MBA students of the year was Marisa C. Richetta, Executive MBA Americas '17, of the Samuel Curtis Johnson Graduate School of Management. Below are three key takeaways about being part of Johnson's Executive MBA Americas program from her interview.
Key Takeaways from Marisa C. Richetta, MBA '17:
"Business school is not a time to stay in your comfort zone. I constantly pushed myself to learn areas that were of no interest prior to business school so that I could be a more well-rounded professional. Business school is a time to push your limits and realize you're competent in so much more than you imagined. It's an incredible time of discovery."
"The workplace is all about teamwork. The MBA does a good job of reinforcing that you never achieve business goals on your own—it is usually a team effort."
"[T]he Cornell brand was critical to my decision. At the time, I was based in Houston. I could have gone with a local school, but I knew I needed a program with a global brand recognition and network. The Cornell Executive MBA Americas program attracts students from Canada, the United States, Mexico, and Latin America."
Read the full feature on Marisa C. Richetta and see the complete list of Poets & Quants 2017 Best & Brightest EMBAs.