What to expect at your first residential session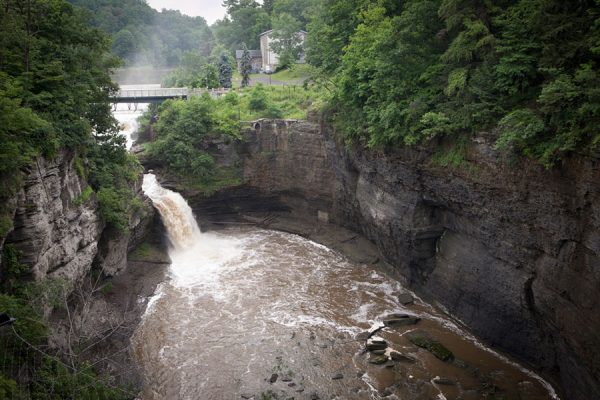 By Patrick Feely, assistant director of program services
It's June. And for the Executive MBA staff at the Samuel Curtis Johnson Graduate School of Management, it would not be summer without welcoming our Executive MBA students to campus for their residential sessions. While we have experienced many, it will be your first on-campus residency, and you likely are wondering what to expect.
Here are a few of our favorite things about Cornell University and Ithaca, New York. There's much to look forward to, including:
Becoming acquainted with one of the most beautiful campuses in America. While you won't get to see all 745 acres, be sure to check out the two gorges that run through campus.
Learning from Johnson's world-class faculty.
Staying at the Statler Hotel. Conveniently located across from Sage Hall, the home of The Hotel School in the Cornell SC Johnson College of Business, and overlooking Cayuga Lake, the hotel will be your home away from home while in Ithaca.
Getting a taste of Ithaca, one of the top college towns and culinary hot spots in the world.
Networking with some of the most successful and intelligent people you will ever meet—your new classmates.
We want this first extended visit to Cornell to set the tone for your Executive MBA experience. While your first residential session will be lots of work, a return trip in May of 2019 for commencement will be here before you know it. Until then, enjoy Ithaca and the start of your Executive MBA journey at Cornell.
You can also read more from one of our students, Lavan Kalaichelvam, Executive MBA Americas '18, about the 3 C's to ensure amazing Americas residential sessions.