MBA done. Time to reflect. Five lessons.
By Dov Marmor, Executive MBA Metro NY '17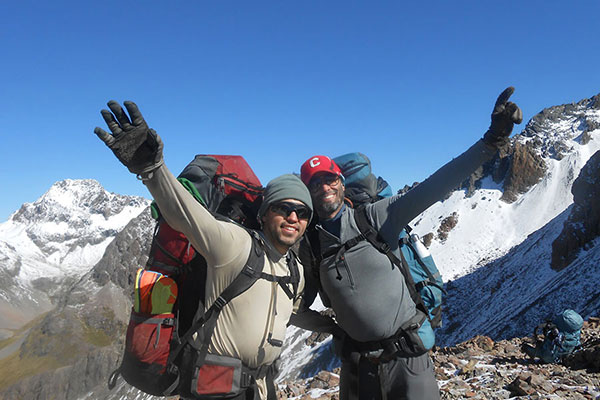 I feel good! Woohoooo! I'm done, done, done! Walking across that stage to receive my MBA from Cornell was a whirlwind of emotion. Feelings of accomplishment, pride, relief, and excitement were all rushing through my body. These were two of the most challenging years of my life learning to juggle work, school, and a new baby, I definitely got a few new grey hairs . But the big question, now that it's all said and done, was it worth it? 100% one of the best decisions I have ever made.
Reflecting on this chapter, I want to share the five greatest lessons learned along the way. Five little nuggets of inspiration that I hope you will find helpful in whatever challenges you pursue.
Great businesses start by solving a problem, not by thinking of a cool product.
Teams are capable of far greater things than individuals. The key to being a great leader is identifying the strengths of those around you and helping them thrive.
The greatest feeling of accomplishment comes from pouring your blood, sweat and tears into a project. The view from the summit is 10x more beautiful when you hike there with 60 lbs on your back. (Top picture is from our global leadership trek, summiting the peak of New Zealand's Raglan Range)
The first plan doesn't always work, that's the way life is. But the key to success is the ability to make that determination early and pivot quickly. Every failure is one step closer to a win so keep trying until you find something that works.
When you have no choice but to push forward, it's amazing what the human body and mind can do. Don't avoid risk but do learn to manage it, pushing beyond your comfort zone is the best way to grow.
Thank you to my amazing wife, son, parents, friends, colleagues, and classmates for challenging and inspiring me. I could not have done it without you.
This article was originally published on LinkedIn.