Cornell Chronicle: Meet Lynn Wooten, new dean of the Dyson School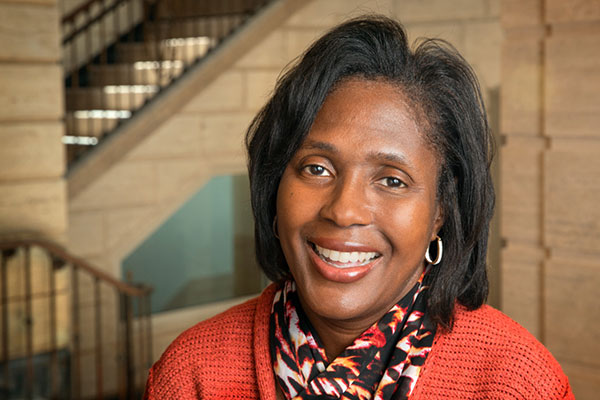 "I want to ensure that we are attracting the best faculty, staff and students and that we are working together, in the classroom, in the community and through research, to live the Dyson ethos of 'Our business is a better world.'"
Meet Lynn Wooten.
Wooten joined Cornell on July 1, as the David J. Nolan Dean and professor of management and organizations at Dyson. Previously, Wooten was senior associate dean for student and academic excellence at the Stephen M. Ross School of Business at the University of Michigan.
"I felt drawn to the mission of the university, the array of programs offered to students and the diversity of programs that interest all students."
As dean of Dyson, Wooten hopes to bring life to the school's ethos, "Our business is a better world."
"My leadership style is very community-centered, service-oriented and collaborative."
Wooten has a robust understanding and hands-on approach when it comes to leadership. Her "open-door" policy enables her to connect with students directly and to a gain unique perspective in understanding Cornell and Dyson, as both a consumer and a provider of the experience and education.
"Our rich history with CALS [the College of Agriculture and Life Sciences] combined with our future as part of Cornell SC Johnson means our students have opportunities for diverse curricular and learning and engagement beyond the classroom setting."
From her strategic vision for the Dyson School to her favorite pastimes and hobbies, Wooten touches on a wide range of topics in a recent, candid interview.
Read Dean Wooten's interview with the Cornell Chronicle to learn more about the new Dyson dean.