Noteworthy: Steven Kyle discusses economic impact of Hurricane Harvey in U.S. News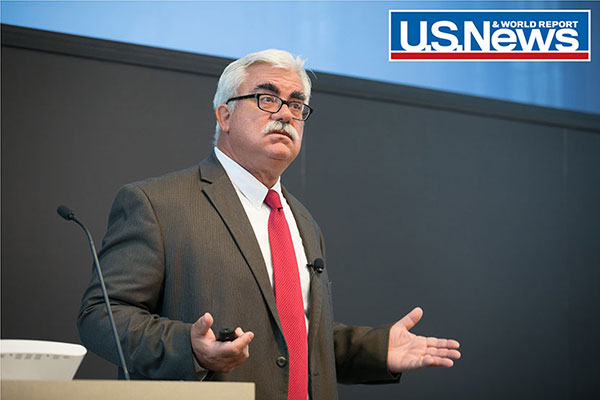 Thousands of Americans in Texas and Louisiana have been displaced in the wake of Hurricane Harvey, which is expected to dump a record-setting 50 inches of rain on the region. Power is down, flights have been cancelled, businesses are shuttered, and United States oil refineries in Houston and Corpus Christi, Texas, have halted operations. Additionally, the retail and consumer sector alone is expected to hit $1 billion in lost sales. Despite this, analysts predict that while the local impact is significant, the national GDP is unlikely to take a major hit.
Steven Kyle, associate professor and macroeconomic policy expert at the Charles H. Dyson School of Applied Economics and Management, sheds light on the economic impact as a result of the storm in an article by U.S. News and World Report.
Kyle's interview offered these insights
In his statement, he noted that modern GDP calculations are not "designed with natural disasters like Hurricane Harvey in mind."
"At the most basic level, we have seen a huge destruction of capital assets—houses, roads, office buildings—and we will then see a burst of economic activity as these are rebuilt," he added. "Measures like the GDP pick up the effort to rebuild—but don't count the loss in assets."
Read the full article to learn more about how the national economy is expected to fare in the aftermath of the storm.