Noteworthy: Isaac Smith in Houston Chronicle on company behaviors during disasters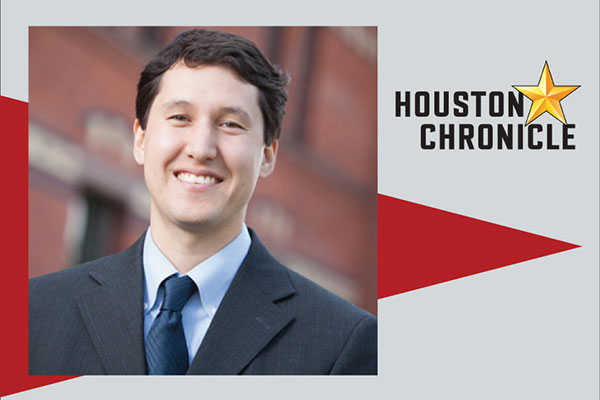 As a result of the devastation wrought by Hurricane Harvey, some companies in Houston and in other areas affected by the storm stepped in to help the communities in which they do business while others saw it as an opportunity to increase their bottom lines. In a Houston Chronicle article examining why some companies choose to help during a disaster, Isaac Smith, assistant professor of Management and Organizations at the Samuel Curtis Johnson Graduate School of Management, discussed the motivating factors behind a company's decision to help during a crisis and whether that decision helps—or hurts—companies in the long-term.
Key Takeaways from Isaac Smith in the Houston Chronicle:
The moral concerns of decision-makers are key.
"Are they only morally obligated to have concern for the bottom line? Or do their moral obligations extend beyond shareholders to employees, customers, and the communities in which they do business? The broader a given decision-maker's scope of moral concern, the more likely they will make a decision to help."
More companies want to help than people might expect.
"Several years ago, a team of researchers analyzed the corporate social responsibility reports of 84 of the world's largest companies. They found that roughly 71 percent had engaged in disaster-relief efforts within the previous year."
Helping during a disaster can boost a company's reputation.
"There are many strategic advantages to getting involved, the most obvious of which is an enhanced reputation in the eyes of the general public, including potential customers. And research has shown that employees find pride in working for companies that 'give back,' which might reduce rates of employee turnover or increase their overall productivity."
If a company doesn't help, customers likely won't hold it against them in the future.
"On the whole, the general consumer seems to be fairly forgiving of companies' indiscretions and exploitations."
Read the full article to learn more about what Smith and others had to say about why some companies help in a disaster and whether the decision can impact a company's future earnings.