Johnson's Executive MBA Class of 2019 new student profile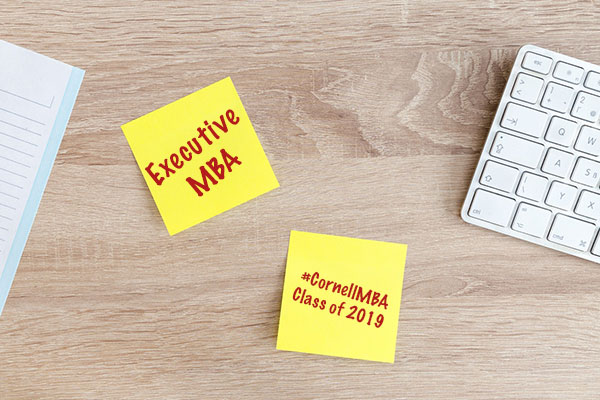 The Executive MBA Class of 2019 is well into the start of their first semester. Having completed a residential session and some class weekends, students are already beginning to apply their coursework in their daily jobs throughout the week. We're excited to introduce the newest Executive MBA class—263 students!
When considering which MBA program is right for you, it's important to see yourself as part of the class. This year, we welcomed students from a variety of industries around the globe. They have several years of work and management experience and are ready to start the next chapter in their educational journey.
Our three Executive MBA programs—the Metro NY program, the Americas program, and the MBA/MS in Healthcare Leadership program—are composed of some of the best and brightest business professionals. The MBA/MS in Healthcare Leadership program, in partnership with Weill Cornell Medicine, is in its inaugural year and boasts an average of 12 years of work experience and 6 years of management experience.
Here's a summary of the Class of 2019 Executive MBA student profile: