Cornell Chronicle: Digital ag program integrates with John Deere Operations Center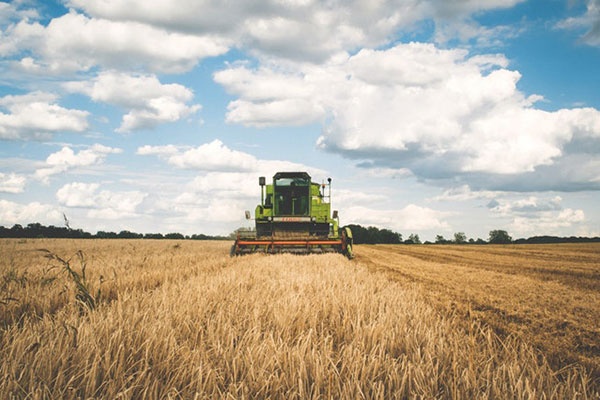 Dyson professor Joshua Woodard, founder and creator of Ag-Analytics, has secured a partnership with John Deere — putting Cornell ahead of the curve in digital agriculture and making it the first university to integrate with the manufacturer's online platform. John Deere is the largest farm machinery manufacturer in the world.
Ag-Analytics, which works throughout the United States, is a cloud-based application that provides digital agriculture analytics to farmers in real time, giving them electronic access to cutting-edge research and new tools that will help improve their operations.
Most modern farm equipment comes with sensors that measure a field's productivity. When farmers log into Ag-Analytics.Org, they can easily and securely integrate this data with John Deere's online platform and automatically link their fields to vast troves of soil, weather, and satellite vegetation data through a user-friendly interface. The application also offers free, easy-to-use digital tools to help farmers make sense of this raw data, including a crop insurance estimator, forecasting tools, and real-time yield and risk-management forecasts.
"This integration with the John Deere Operations Center is a first for any university, and will allow us to give value back to our farmers in pursuit of our university land-grant extension mission," said Woodard, the Zaitz Family Sesquicentennial Faculty Fellow in Agricultural Finance and Business. "It enables us to deliver relevant intelligence to our farmers quickly, and fully leverage university research in a way we could not before."
Read the Cornell Chronicle article to learn more about Woodard's cloud-based, digital agriculture analytics application and how Cornell is helping farmers and fulfilling its land-grant mission by becoming the first university to integrate with John Deere's online manufacturing platform.