Park Perspectives: Second-year goals
By Greg Allis, Two-Year MBA '18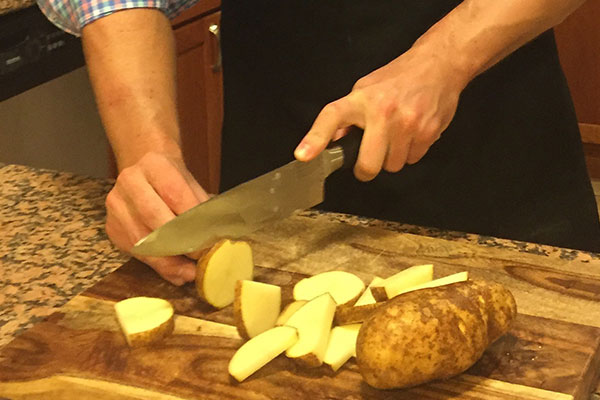 Park Perspectives are authored by Johnson's Park Leadership Fellows.
The second year of business school is a pretty interesting time.
Over the summer, we parted with our isolated post in upstate New York to re-enter the professional world for a period. For me, it seemed just short enough to work unsustainably hard and just long enough to miss Ithaca. Now that we have been back on campus for a month, our new set of opportunities and challenges have presented themselves in a familiarly hectic way.
Recently graduated friends never let us forget how envious they are that we have the entire year ahead of us. I am proud to be among the lucky ones with a job waiting for me after graduation. It renders the ride ahead smooth and stress-free. However, my involvement in clubs around Johnson have left far fewer hours open than advertised.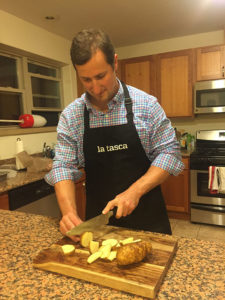 The thought for this year was to participate in everything that I couldn't during my first year due to recruiting for an investment banking internship. Current commitments include helping lead the Old Ezra Finance Club, mentoring first-years through our Career Work Group (CWG) program, participating in the Cayuga Fund, restarting the Johnson Men's Hockey Club, playing on the undergrad club lacrosse team, and keeping up with class. Of course, that leaves little time for visiting my girlfriend in Texas, traveling the world, cooking, hanging out with friends, playing golf, hiking around Ithaca, sleeping, and all of the other activities that we've been looking forward to in our second year.
"Saying no" is a commonly-referenced difficulty for us Type-A business school students, and here was the clearest application of this issue.
The solution? Set some goals.
My goal since the beginning of business school has been to improve my ability to influence. That's another story, but it's the next step in my course of personal development from a shy, naturally reserved and introverted guy to the future leader of a business. The Park Leadership Fellows Program does an amazing job helping me identify and address ways I can improve my influence skillset. I have also been strict about selecting activities that only support this goal (co-president of Old Ezra) or my goal of landing an investment banking job.
Second-year goals are different. I see my classmates landing everywhere on the give-back-every-second-to-the-community and achieving-total-relaxation spectrum, and it's important to me that I avoid gravitating toward either end. The guarantee of long hours after graduation supports the case for spending all my time traveling, cooking, and hanging out with friends. But there's still the core desire (present in all true Johnsonites) to give back to the community that has given so much to us.
Weighing the alternatives led me to the following list of goals:
Develop relationships with my classmates.
This year is a clear opportunity to get to know the impressive group around me at Sage Hall. They will do amazing things someday, but this year I need to take advantage of our shared experience.
Help as many people as possible.
My leadership roles provide the access to many students pursuing one or more components of the path I charted last year. It's my duty to share my wisdom non-obtrusively and help guide through their journey.
Find a balance.
With the security of a full-time job offer in place, it's important for me to enjoy the lighter side of the second year. I plan to spend a lot of time cooking, traveling, playing lacrosse, and relaxing with friends. Attending weekly Sage Socials keeps me honest with this balance. I have found that I'm able to cook for my friends at least once a week and play lacrosse twice a week. Plus, there is flag football, working out, and our bowling league in the winter.
Do something completely new each month.
September brought me to Cornell's botanical gardens and Beebe Lake. Where my upcoming adventures will take me is exciting too.
These goals drive the decisions about how I spend my time. I encourage all of you—second-years, first-years, prospective students, or otherwise—to draw up a list of goals as well. The intention is that some of them will change over time, but it is important to acknowledge what is important to you now. Regardless of your current situation, there are unique opportunities and challenges in front of you. I hope that your goals bring you the structure, clarity, and happiness that mine have brought me. Enjoy!
About Greg Allis, MBA '18:
Previous Academic Institution(s): Lafayette College
Previous Employer: Accenture
Internship: Simmons & Co Intl.
Interests: Investment Banking, Lacrosse, Hockey, Cooking, Traveling