Research Recap: Can shade-grown coffee prevent pest infestations and still be profitable?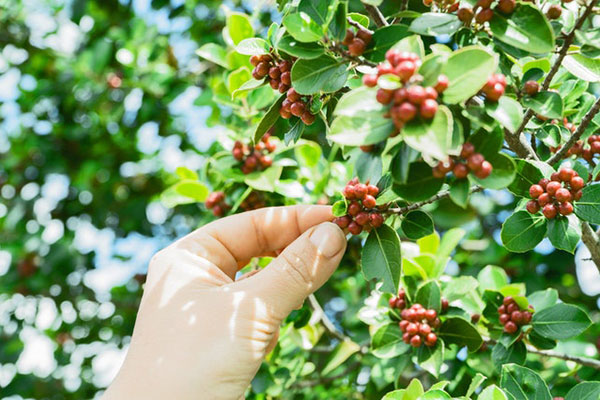 A Bioeconomic Model of Ecosystem Services Provision: Coffee Berry Borer and Shade-Grown Coffee in Colombia
Disciplines represented:
Sustainability and Global Enterprise, Agriculture and Natural Resource Management, Crop and Pest Control Management, Coffee Agroforestry Systems, Bioeconomic Modeling
Schools/contributing organizations:
Charles H. Dyson School of Applied Economics and Management, Cornell University
Department of Natural Resources and Environment, University of New Hampshire
Bayer CropScience in Germany
Co-authors:
Shadi S. Atallah, assistant professor, University of New Hampshire
Miguel I. Gómez, associate professor, Cornell University
Juliana Jamarillo, scientist, Bayer CropScience
Summary:
In an Ecological Economics article, Gómez, his former student Shadi I. Atallah, and German scientist Juliana Jamarillo consider the viability of sun-grown vs. shade-grown coffee systems. The article:
examines the shade cover range for which a coffee farmer is better off under a shade-grown system vs. a sun-grown system;
discusses the computational, bioeconomic model developed by the researchers which includes shade-induced pest control services, crop growth services, and timber;
finds that expected net present values in the shade-grown system can be higher, but only for shade cover levels between 11 and 34 percent;
determines the optimal shading level is 25 percent in a baseline scenario.
Publication information:
Presented at 18th annual Biodiversity and Economics for Conservation (BIOECON) conference, Cambridge UK, September 14–16, 2016
Published in Ecological Economics, Volume 144, February 2018, pages 129–138.
Download the full publication in Ecological Economics.