Top 5 outdoor activities for an MBA in Ithaca, New York
By Marcelo de la Garza Gossler, Two-Year MBA '18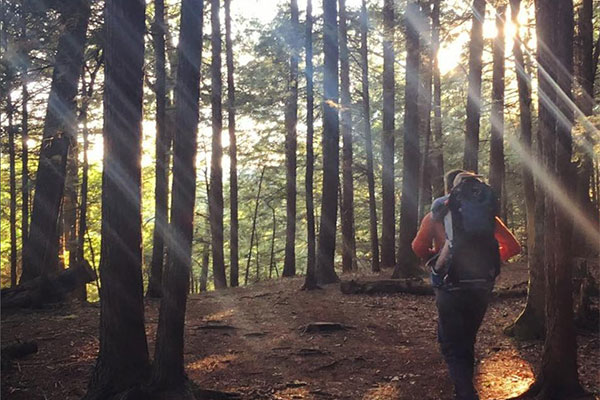 When I was applying to business schools, I was only applying to schools which were in small towns. I would be moving in with my wife and baby, and I was looking for a place that was family-friendly, inspired me to study, and had plenty of outdoor activities. Having worked in NYC during the summer and going back to NYC after graduation, I appreciate the opportunity I currently have of living in a quiet town, surrounded by lakes, wineries, and pine trees.
These are my top 5 outdoor activities in Ithaca:
1. Hiking
Ithaca is a paradise for hiking. The well-known gorge and rim trails at Robert Treman State Park and Buttermilk Falls State Park are great hikes with rewarding views of waterfalls—check them out, especially in the fall. My favorite trail is at the Mulholland Wildflower Preserve since it's in the heart of Ithaca, it's open year-round, and hiking it in the snow makes it an epic adventure. If you're looking for amazing views when you reach the top, the Adirondacks (a couple of hours away) have 46 peaks you can choose from. My plan during the upcoming fall break will be to catch some beautiful foliage views at an Adirondack peak.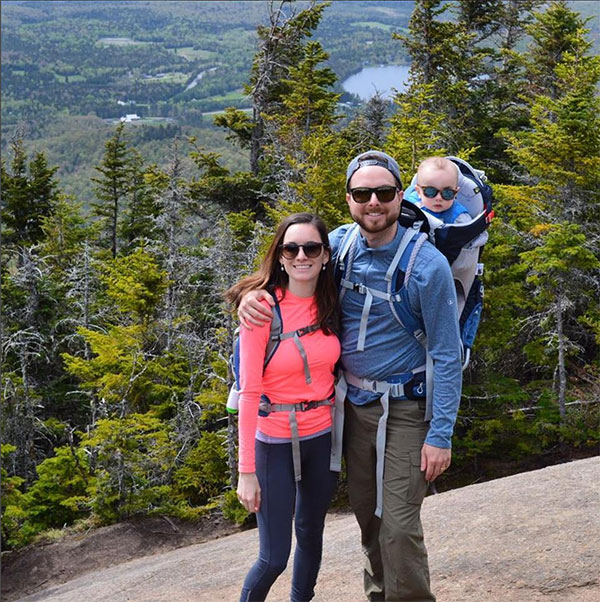 2. Mountain Biking
Hills, roots, and rocks make mountain biking in upstate New York very fun. The mountain biking gem that is only 20 minutes away from Ithaca is Shindagin Hollow State Forest. With 20 miles of single-track trails of cross-country downhills and uphills, this spot never gets old.
3. Rowing
Before school started, I learned to row by taking several lessons at Cascadilla Boat Club. Rowing at the Cayuga inlet and passing by Ithaca Farmers Market, Cass Park, and The Boatyard Grill is always fun. Rowing at Cayuga Lake during weekdays when there are no boats and hearing only the oars splashing into the water is a great meditative experience.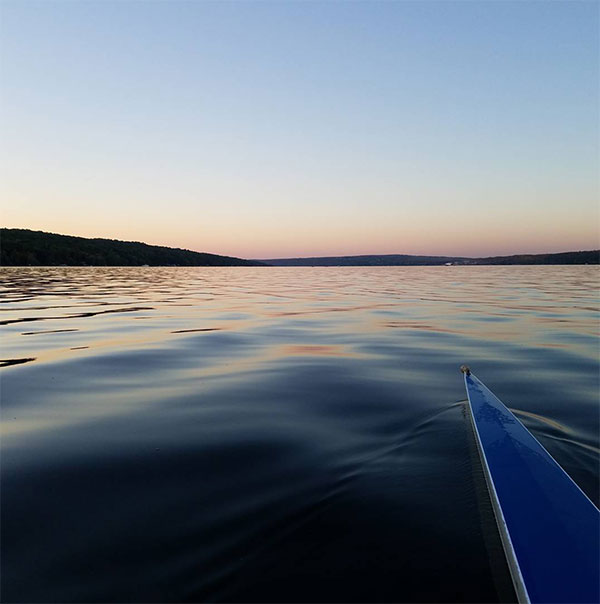 4. Skiing
No classes on Friday? Go skiing! This was my strategy during first year whenever I had a free Friday morning. Greek Peak Mountain is only 25 minutes away, so you can ski in the morning and arrive for a meeting in the afternoon. The mountain is small, which makes it great for a half-day trip. On a long weekend, I recommend Mt. Tremblant (in Quebec province). This picturesque French-speaking town transports you to someplace much farther away than where you really are.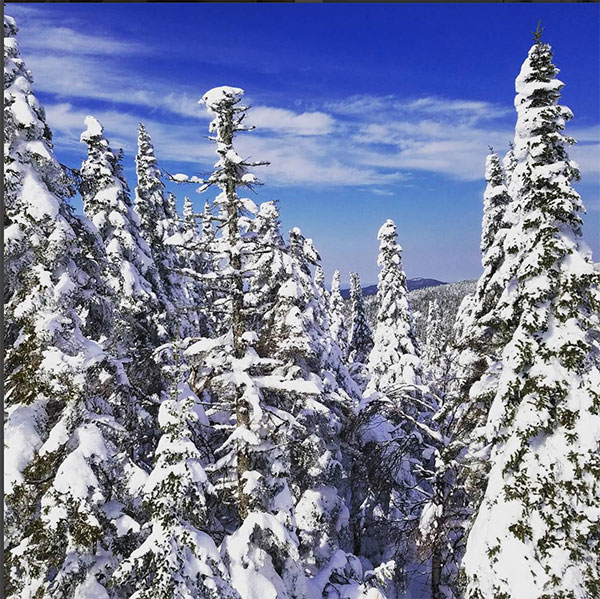 5. Golfing
This has been my new activity this year. I've been taking student lessons with my wife at Cornell's Robert Trent Jones golf course and it has been very enjoyable. So far, our lessons have been in the practice green, chipping area, practice sand trap, and the 300-yard driving range. I cannot wait to play in the pristine 18-hole course. Learning to play golf in the evenings after a day of classes and meetings has been a great way to zone out for a couple of hours and have good moments of silence with nature.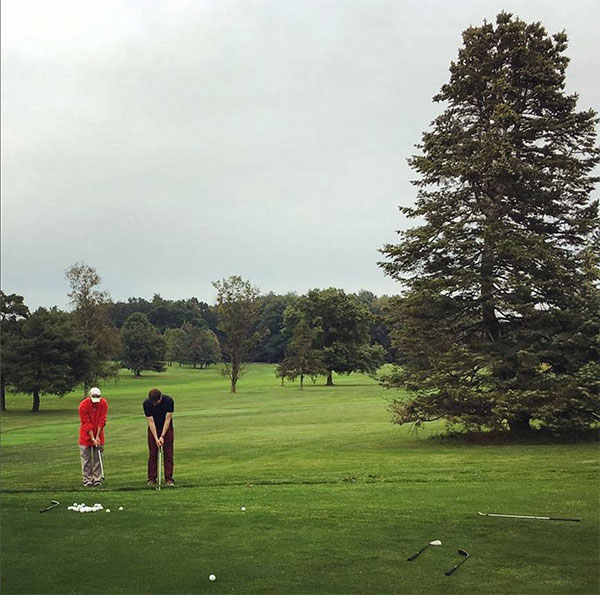 In any season of the year, Ithaca and its surroundings have multiple options to get outside and explore. I feel very lucky to live here and I know I'll always find an excuse to come back to this beautiful and weird-looking town that grows on you very fast.

---
About Marcelo de la Garza Gossler, Two-Year MBA '18
Marcelo is currently in his second year of his MBA at Johnson. Before business school, he worked at a high-growth real estate development firm in Monterrey, Mexico, and after graduating, he'll be working at Colgate Palmolive's Global Marketing Development Program in NYC. He holds a finance undergraduate degree from the University of Colorado at Boulder where his passion for the outdoors emerged. Marcelo loves discovering outdoor spots with his wife and Ithacan-born baby.