Noteworthy: Steven Kyle in The Atlantic on Puerto Rico's recovery after Hurricane Maria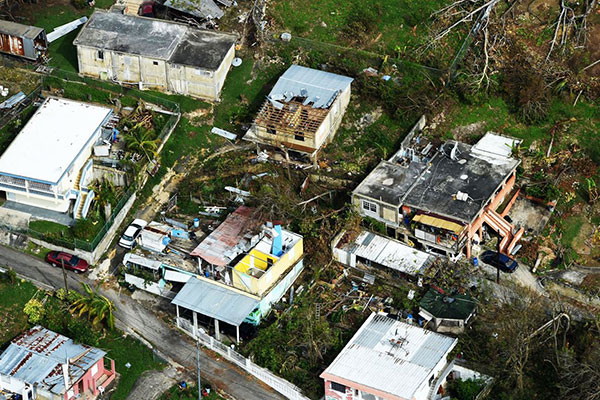 Puerto Rico's infrastructure was severely damaged by Hurricane Maria when it hit the island on September 20. The storm obliterated roads, downed power lines, and destroyed cell phone towers, leaving most of its 3.4 million residents without power, clean drinking water, and a way to communicate. Recovery efforts are further complicated by the estimated $1 billion worth of damage caused by Hurricane Irma on September 7 and the poverty of the island's people and its government. Puerto Rico was already struggling with $70 billion in municipal debt before either storm hit.
In an article in The Atlantic, Dyson School associate professor Steven Kyle talks about some of the problems complicating Puerto Rico's recovery effort.
Key Takeaways from Steven Kyle in The Atlantic:
Managing the immediate problems caused by the storm — restoring power, distributing clean drinking water, and repairing cell phone towers — is made more difficult and more expensive by geography.
Most of the workers and the equipment necessary to rebuild will need to be flown or shipped in, which will bring up the cost of even the most basic of repairs.
Puerto Rico's status as a commonwealth means island officials have no Congressional power when it comes to making decisions about their own recovery.
"All of those things could be dealt with if [the government] wanted to," Kyle says. "But I don't think Puerto Rico's at the top of their list in Washington."
Read the full article in The Atlantic to learn more about what Kyle and others have to say about Puerto Rico's recovery in the aftermath of Hurricane Maria.