Which Executive MBA program? I chose Johnson's Americas. Here's why.
By Herbert Dwyer, Executive MBA Americas '19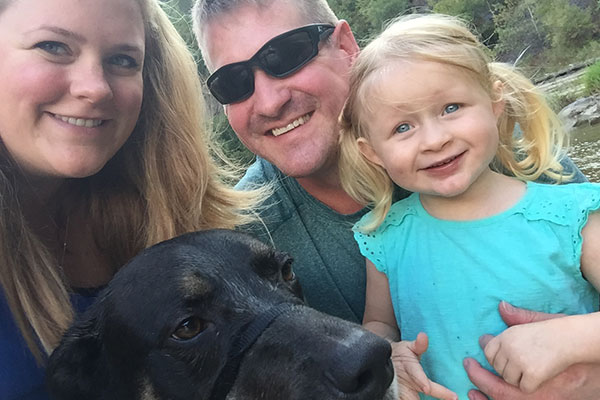 As a professional, the simple decision to go back to school is anything but simple. Many have already established themselves in a career, bought a house, bought a car, and/or started a family. Why would anyone want to add any more stress to an already packed life? Maybe you're ready for a big change? You're looking to advance in your career? Create a better life for your family? Whatever the reason, it is still a major decision to make. If you're anything like me, because it's a major decision, you might conduct a lot of research before deciding 1) if getting an MBA is right for you and, if so, 2) what institution will you attend?
This process can be daunting. Given that I work full time and have a family, only an executive MBA program would fit into my busy schedule. I looked for the best executive MBA program and it boiled down to four: Columbia, Cornell, MIT, and UPenn. After I interviewed all the programs, I believed that the Cornell Johnson Executive MBA Americas program best aligned with my overall career and life goals.
Here's why I chose Johnson:
1. Flexibility
The Executive MBA Americas program deploys a one-of-a-kind approach that not only includes state of the art interactive learning technologies, but also uses a team-based program. What this means is that you are never alone in your MBA pursuit. You are always connected to a small group of professionals that are there with you, every step of the way. This type of group work fosters a greater sense of self and leadership. Plus, with 23 virtual "boardrooms" you can attend, it is possible to be on vacation with your family in Vancouver, Canada or on business in Dallas, Texas and never miss a weekend class session. This is the program that fits your schedule. Not the other way around.
2. Real time international exposure
The program's unique learning method uses virtual "boardrooms" spread out across North and South America. In every class, students are interacting, in real time, from their home boardroom with students from all over—from San Francisco to Lima, Peru and from Toronto to Mexico City. The exposure to other cultures, business approaches, and ideas is invaluable.
3. An "MBA" upon graduation (not an "EMBA")
In the past, when I came across profiles on LinkedIn that included "EMBA" in their titles, I often wondered if this was a lesser-MBA type. Why couldn't they put "MBA"? It was confusing to me. The truth be told that both programs are equally as hard. But an "MBA" is still an MBA.
4. TWO MBAs, not just ONE!
Because the Executive MBA Americas program is partnered with Smith School of Business at Queen's University (Canada), all students graduate with two MBAs—one from each university. Talk about value!
5. Top 10
One of the resources I used to compare programs was Ivy Exec. It is a great resource for researching the various executive MBA programs. It listed the Executive MBA Americas program in its Top 10 for dual degree programs (Johnson/Smith) for 2017.
6. Network
If you're looking for true professional international exposure in your network, look no further.
The bottom line: if you are the type that seeks value from the investment of your time and money, the Executive MBA Americas program is for you.