What is the Dyson School like for transfers?
By Sonya Chyu '19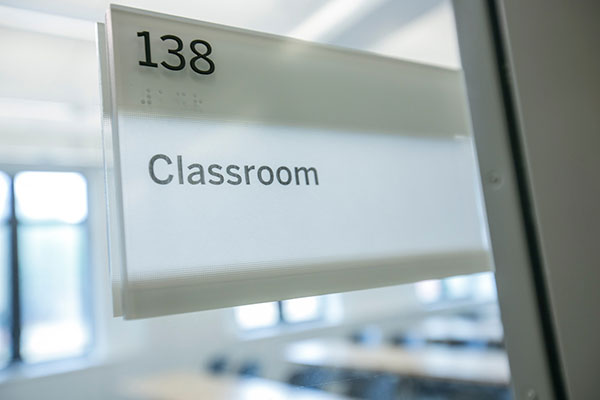 As a sophomore transfer into Dyson, I regrettably cannot quite recall the moment when I realized the true essence of my newfound community. In hindsight, there was not merely one instance, but numerous, seemingly trivial moments that collectively shaped my opinion of and love for the school:
My Financial Accounting professor releasing butterflies bred from his home outside during class;
Sleeping through my very first course at Cornell and meeting with my professor afterward to apologize, only to find he was incredibly understanding and helpful;
Meeting with my faculty advisor and discovering that we were the same Myers-Briggs personality type (he subsequently encouraged me to pursue a minor in English, for which I am forever grateful);
And bonding over our love for stand-up comedy with my Consumer Behavior professor.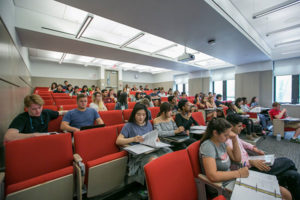 Though my path was a bit longer than that of most of my peers, I am grateful that Dyson's external transfer option provided me one year at my previous university to fully decide if upending my life in Texas and transferring to Dyson was the best move for me. Gradually, my initial shock at having even been offered a transfer option into one of the best undergraduate business schools in the nation turned into an internal incentive to take the required courses and maintain my grades to be eligible for transferring.
Ironically, I ended up enjoying my first year at my previous university perhaps more than I would have otherwise, because I knew my time in Texas was limited and thus wanted to experience as much of it as possible. I made some of my best friends whom I still keep in touch with, and began cultivating my first interests in sustainable business, a passion that was exponentially furthered at Dyson, where a collective mindset for bettering the world is both evident and encouraged.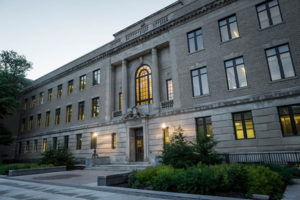 These moments aside, Dyson transfer courses are structured to include mostly transfers (both internal and external) in the introductory core courses. That, coupled with group projects and the commonality of late-night study sessions, brought me closer to my friends in my major, Applied Economics and Management (AEM), than I had previously expected or hoped.
Behind every face are a million ideas, passions, and ambitions waiting to transpire, yet everyone I have met is supportive, collaborative, willing to listen and help, and inspiringly motivated. Not only does this better prepare Dyson students for the professional workplace, it also places students and professors alike as conduits for these powerful exchanges of information.
Ultimately, business is centered on leveraging human connection to create better systems and societies, and I have found Dyson succeeds in cultivating these vibrant spirits—in professors, students, career services, and beyond.