Noteworthy: The New Food Economy features Harry Kaiser's co-authored research on food labeling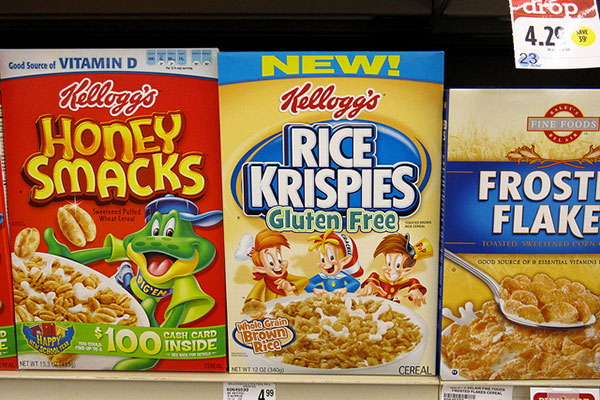 The practice of food labeling has been very helpful for people with food allergies, dietary restrictions, and medical problems. The use of "free-from" labels, however, has also affected the decisions ordinary customers are making when purchasing food, sometimes with negative results, according to research co-authored by Harry Kaiser, associate dean for academic affairs at the Dyson School and the Gellert Family Professor of Applied Economics; Kent Messer, professor of applied economics and statistics at the University of Delaware; and Marco Costanigro, associate professor at Colorado State University.
That research, "Labeling Food Processes: The Good, the Bad and the Ugly," is the focus of a recent article by Patrick Clinton in The New Food Economy. In the article, Clinton explores how the seemingly simple practice of food labeling, while positive in many respects, can mislead or confuse consumers.
Key Takeaways from the article in The New Food Economy:
Process labeling, which alerts consumers to the cross-contamination practices of food manufacturers, has been a boon to people suffering with food allergies and medical problems such as diabetes and celiac disease.
Food labels often confuse consumers, spurring them to make purchases that don't align with their personal preferences. Products labeled as "free-from" some substance, like gluten or soy, or as "eco-friendly," for example, are often presumed to be superior, even though they may not be.
Some labeling campaigns have driven some food technologies out of the market, such as a biotech version of a natural hormone in cattle used to enhance milk production.
Read the full article to learn more about the food labeling research by Harry Kaiser, Kent Messer, and Marco Costanigro.