Cornell Chronicle: Chris Barrett talks food aid to D.C. policymakers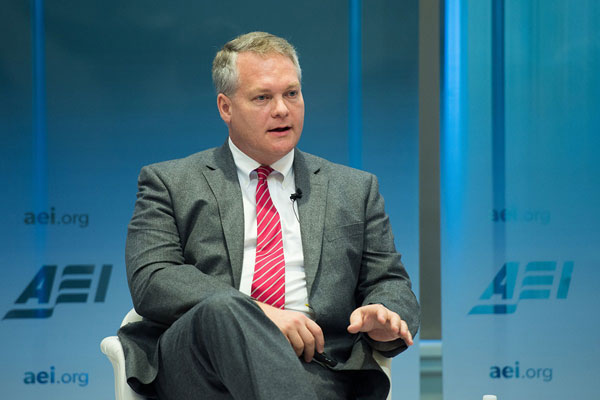 Two simple reform measures could save U.S. taxpayers money and improve U.S. international food aid programs, according to Chris Barrett, the Stephen B. and Janice G. Ashley Professor of Applied Economics and Management and dean of academic affairs for the Cornell SC Johnson College of Business.
Relaxing cargo preference restrictions and loosening regulations that currently require all agricultural products shipped to recipients abroad be purchased in the United States, would save money and get aid to those in need faster, said Barrett, who was in Washington, D.C. on Oct. 19 to discuss research he co-authored on U.S. international food aid and assistance policies, "International Food Aid and Food Assistance Programs and the Next Farm Bill." He spent the morning at a forum hosted by American Enterprise Institute and testified before the Senate Foreign Relations Committee in the afternoon.
"The credible research on food aid is clear and consistent in finding that restrictions imposed on how U.S. international food aid programs procure and deliver commodities waste taxpayer money at great human cost," he said.
Barrett pointed to cargo preference restrictions such as the Jones Act, which restricts ocean freight carried between U.S. ports to U.S.-flagged vessels, saying the Act contributed to the delay in humanitarian aid to Puerto Rico following the devastation caused by Hurricane Maria. There is no hard evidence, he said, that cargo preferences achieve the goals of supporting domestic agriculture, maritime employment, and military readiness.
He also recommended changing domestic commodity purchasing restrictions so that food can be purchased locally, rather than being limited to products purchased and shipped from the United States. His research found that purchasing food aid abroad saved 53 percent relative to purchasing in the United States and cut 14 weeks off delivery time.
"The most efficient way to help hungry people abroad access food is typically to provide them with cash or electronic transfers, or with food purchased locally or regionally," Barrett said. "Such policies save time, money and lives, while providing foods that are equally healthy and safe and are preferred by recipients over commodities shipped from the U.S."
Read the full article in the Cornell Chronicle to learn more about Chris Barrett's remarks at the a forum, hosted by American Enterprise Institute, and his testimony before the Senate Foreign Relations Committee.