Noteworthy: Devangi Nishar Parekh '09 talks about Aza's success in India and beyond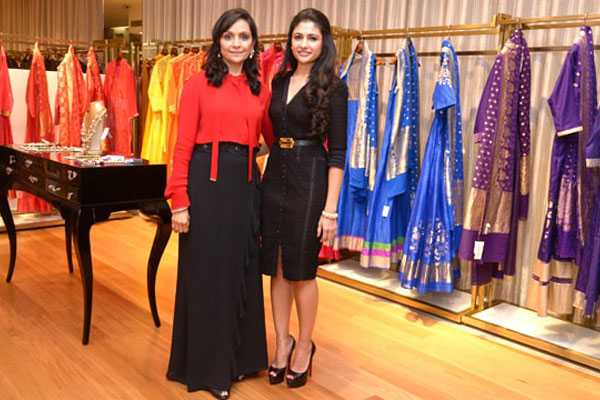 Personalized service, a rigorous vetting process, and its expansion into e-commerce have distinguished Aza as one of the top players in India's high-end, fashion retail market. In a recent article posted to the website Apparel Resources, Dyson School alumna Devangi Parekh '09, and her mother Alka Nishar, talk about the secret to their company's success.
Key Takeaways from Apparel Resources
In the article, Devangi Nishar Parekh and Alka Nishar talk about how Aza has grown into one of India's leading luxury fashion retailers.
Aza's growth coincided with an increased demand by Indian consumers for retail stores that housed the country's leading designer pieces. The company opened its doors in 2005, offering a one-stop-shopping solution for brides and their families and a line-up of top Indian-based designers.
Aza was one of the first stores in the country to introduce the concept of fashion consultants who assist customers in their purchasing process.
Parekh spearheaded the company's digital expansion. The digital strategy she introduced has opened Aza to the international marketplace and resulted in unprecedented growth.
Aza credits the success of its brand to this rigorous selection process. It evaluates key pieces based on the demographics and income bracket being catered to, with a keen bend towards aesthetics.
Read the full article at Apparel Resources to learn more about what Devangi Parekh and her mother, Alka Nishar, had to say about the success of Aza, their India-based luxury fashion retail business.