Problem solving through teamwork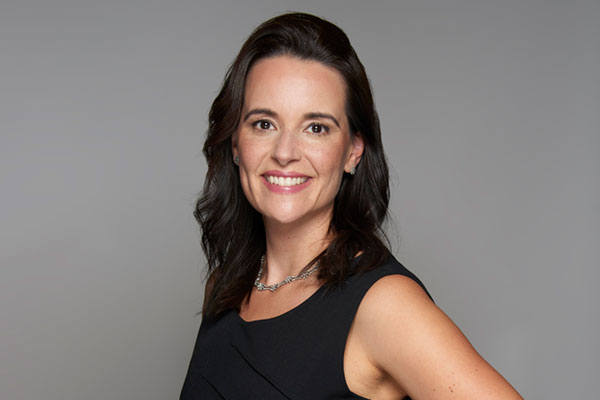 Few companies can match the vast resources of IBM when it comes to problem solving, and Big Blue now uses many of those assets outside the enterprise to address critical community development issues around the globe.
A key component of IBM's outreach effort is the Corporate Service Corps, led by Gina Liv Tesla, MBA '04, who touted the program's contributions to the communities it serves — and the benefits it provides to the company — during a Leaders in Sustainable Global Enterprise lecture on Oct. 16 at Sage Hall. The lecture series is a course offered by Mark Milstein, clinical professor of management and director of the Center for Sustainable Global Enterprise at Johnson.
Tesla explained that, through the pro bono program, corporate specialists are trained for fieldwork and deployed for one month around the world in teams representing an array of disciplines, including technology, research, finance, and marketing. It was launched in 2008, and to date some 3,000 IBM employees from 60 countries have worked in 37 international locations on 1,300 projects worth $70 million.
"We work with officials in host countries to help solve problems they have identified in three primary areas: education, health, and community resiliency. Developing markets are targeted, and our teams represent the company's top talent." Tesla said. "Our employees see this as a once-in-a-lifetime opportunity to work with NGOs and to get involved with social enterprise on the ground."
While individual employees find the fieldwork experience rewarding, IBM also benefits from this corporate responsibility initiative. In addition to building leadership and teamwork skills among participants, Tesla noted, the Corporate Service Corps helps IBM establish ties with local governments and institutions, enhance brand recognition, and develop new markets for its products and services.
Among the Corporate Service Corps success stories is a partnership with a technology provider plus a public/private partnership with the Peace Corps in Ghana that improves access to education through a server that delivers instructional content to rural areas of the country. The effort is aimed at adolescent girls as part of the global Let Girls Learn initiative launched by the Obama administration, Tesla said.
The creation of a cervical cancer clinic in Peru demonstrates the Corporate Service Corps' commitment to better health. "We helped introduce a new approach to care and obtained funding for the clinic. In providing access to screening, the clinic was able to double the number of women in the country being served by healthcare agencies," Tesla said.
To support community resiliency, the Corporate Service Corps works with local and international food banks and other agencies on supply chain improvements and better collaboration among food suppliers and distributors. "We are also involved with disaster preparedness and environmental preservation, including efforts to prevent deforestation in the Amazon region led by the Nature Conservancy," said Tesla.
In addition to the Let Girls Learn project in Ghana, the Corporate Service Corps and the Peace Corps joined forces in Mexico to improve water quality in a particular region of the country beset by environmental degradation. "This required sharing our decision-making and organizing skills, working with local government, and the renovation of digital communications centers," Tesla said. "We got local business leaders involved in community service and social responsibility for the first time."
A former Peace Corps volunteer herself, Tesla knows the agency benefits from working with others that have a commitment to problem solving. "The Corporate Service Corps and the Peace Corps can do much more together — have a much bigger impact — than they can individually," she said. "More than increasing profits in the countries where we operate, this helps us say, 'We are here as responsible citizens.'"