Park Perspectives: Building habits and habitats
By Matt Muskin, Two-Year MBA '18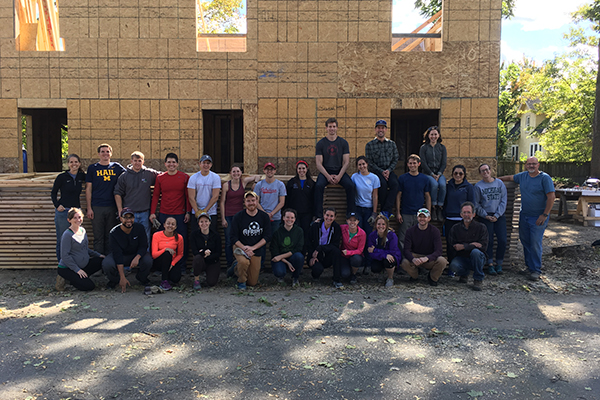 Park Perspectives are authored by Johnson's Park Leadership Fellows.
How do we choose the places we live?
The question might seem simple or not even worth considering. But there are factors, whether we are aware of them or not, that make us say "I want to move to Ithaca," or alternatively, "I'd like to move to Palm Beach." When thinking about business school, this choice is an important one. Where we live can define what we do and who we are.
Given the significance of the decision, what exactly makes us confident in the choice to live where we do? We often choose to live in a place that we believe can benefit us in some way. It might be the weather (think Palm Beach), the schools, the job market, or the cultural environment. The Johnson and Park Fellow experience challenges us to be aware of these factors and to think about how we can give back to the places that give us so much.
Students at Johnson have found endless opportunities to leave our school and the Ithaca community better than when they arrived here. The fellows in my class have already jumped into their service projects, and I personally find it exciting to think that fellows from years back can return to Ithaca and see how their projects have created meaningful and lasting change in this community.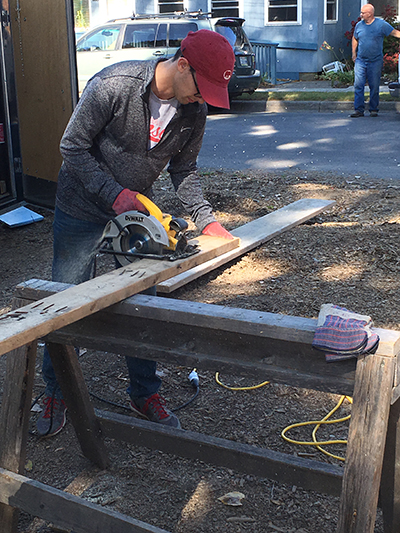 Earlier this fall, my Park Fellow colleagues helped build a house in downtown Ithaca with Habitat for Humanity. It was a welcome break from working through strategy, macroeconomics, and finance—all worthwhile, though often theoretical endeavors. We did our part to build something real that will continue to stand in Ithaca for decades to come.
One of the reasons business school is great is that we practice concepts as we learn them. Problem sets and case studies offer us a way to perform new skills as if they had always been at our disposal. We build those muscles so that when they are needed, we can act instinctually.
Learning to build a stronger community is no different. The more we do it, the more it becomes second nature. Students at Johnson value Ithaca and Cornell. They value the communities that welcome them during their MBA. And most importantly, they express those values through the many ways they work to make this place better for people they will never meet.
Most students will leave Ithaca when they complete their studies at Johnson. They will choose a new home that checks all their most important boxes. But wherever they end up, they will be flexing those community-building muscles, whether they realize it or not.

About Matt Muskin, Two-Year MBA '18
Previous Academic Institution(s): Colgate University
Previous Employer: Harvard University
Internship: Corning Inc.
Interests: Consulting, Real Estate, Rubik's Cube