Making the most of your second year in the Johnson MBA
By Mani Selvam, Two-Year MBA '18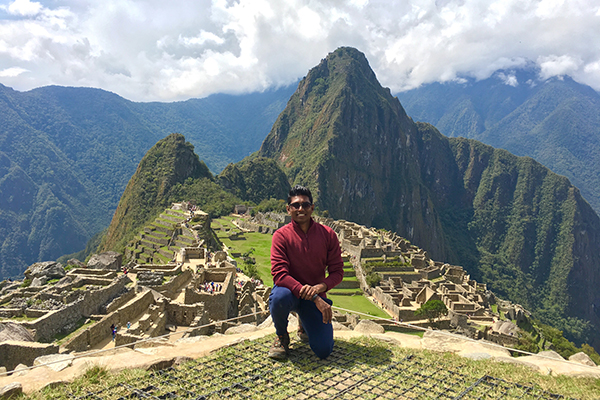 Now that us second-year MBAs are back from our internships and well into our fall semester—it's time to make the most of our second year in the MBA program. Unlike learning how to survive in your first year, second-year students learn how to excel at things.
A second-year MBA student learns how to juggle recruiting, student activities, coursework, and building the Johnson community. Many second-year students end up recruiting for different roles or switch careers after their internship. However, the recruiting process is familiar to a second-year student at this stage, and he or she is more confident in how to prepare for it.
After learning what works for me during the first part of my second year, I'm using this post to share some tips I've come across.
Build your business toolkit
First year core courses and immersions at Johnson provide broad business knowledge on how to create and execute business strategies in the real world. In your second year, curriculum is more about developing in-depth knowledge for the future career you desire. One of the advantages of studying at Johnson, which is part of the Cornell SC Johnson College of Business, is the ability to take courses from Cornell's Dyson School, Hotel School, and other graduate schools.
One of my favorite courses at Johnson in this semester is Negotiation Essentials taught by Allan Filipowicz, clinical professor of management and organizations. The course spans over seven weeks with a 45-minute negotiation exercise in every class. In each class, the negotiations become more complex requiring students to dive deep into understanding a company's business interests, creating strategic alternatives, and negotiating an outcome that is better for both parties. Here's the most important lesson from this class: A business negotiation is a conversation not a war. Apart from this, Introduction to Macroeconomics, Consumer Behavior, and Financial Statement Analysis are the other courses I enjoyed.
Make impactful memories
As I started my second year, hurricanes Harvey and Irma caused major destruction to the United States, U.S. Virgin Islands, and the Caribbean. When our fellow students' friends and families were affected, Johnson stepped up to help them recover from these disasters. As part of the Community Impact Club board, we immediately organized a hurricane fund drive to help the people in the affected regions start to rebuild their lives. In one week, all the first years and second years came together in the midst of all their intense coursework to plan and execute this event. From promoting, participating, and successfully conducting the fund drive, the whole school—including our dean, the Student Council, faculty, staff, and students—showed support throughout. Within a short time, we contributed to two non-profits to aid in the disaster relief efforts. In my experience, events like these reveal the supportive nature of the Johnson community.
Contribute to the community
Second years have a greater opportunity to build the Johnson community. They lead all the student organizations and continuously conduct engaging and productive weekly meetings to help first-year students prepare for the recruitment process. Career Work Groups, Johnson Leadership Fellows, the "Big Red" clubs, such as Big Red Tech Strategy, Big Red Consulting, etc., are other ways in which second years help first years navigate the fall semester.
I personally felt grateful in sharing my MBA experience with first years through Career Work Group meetings and providing any advice that they needed. Apart from this, second-year students take time to help prospective students learn about Johnson MBA by conducting information sessions and campus visits. These are the activities that make you realize that you are a member of a highly engaged community.
Ultimately, your second year is also when you take time for yourself—travel, explore, meet people and learn something new. For example, some of my best memories in second year were created in my recent trip to Peru during fall break.
As I'm three months into my second year, I'm glad to say that I truly enjoy contributing and supporting the collaborative community at Johnson, and I am looking forward for the rest of the year.

---
About Mani Selvam, Two-Year MBA '18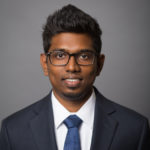 Mani Selvam has a Bachelor's degree in manufacturing from the College of Engineering at Anna University, Class of 2012. Prior to Johnson, he worked for a data analytics company in Bangalore, India, specializing in business strategy creation, client management, and ecosystem development. He primarily helped North American tech and retail clients develop business strategies using analytical models, especially in marketing, finance, and operations. He currently lives in downtown Ithaca, and in his spare time, he enjoys day-hiking and volunteering. He is the co-president of Community Impact Club and VP of education for Big Red Tech Strategy (BRTS).