Start building your academic success network with Student Services
By Andrea Poag, Director, Dyson Office of Student Services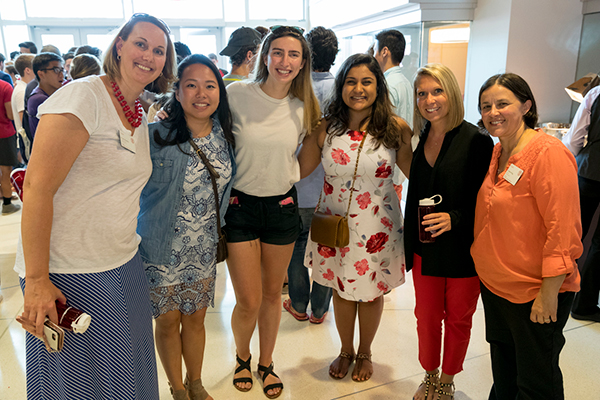 "If you have the perfect college experience, come tell me, we will write a book and make millions."
This is the statement that one of my former colleagues would make during our recruiting presentations to prospective college students. Over my 20 years in higher education, I have come to realize that there is so much truth in that simple statement. As much as we want to ensure that there is a perfect college experience, it simply does not exist. This is not to say that students shouldn't strive for a wonderful, transformational college experience, but perfection should not be the goal.
College is a time for personal growth, development, excitement, and overcoming challenges. Each student is different in so many ways and will approach the experience differently. Some students will make the adjustments and meet challenges with little issue while others may struggle to find their way. What I hope students realize is that they do not have to face the challenges or struggles alone. My advice to students in general, and especially new college students, is to start to gather your academic success network the very moment you get to campus, if not before. This network can be professors, advisors, coaches, group leaders, alumni, and peers. These become the people that a student can lean on during a challenging time, as well as the people who will celebrate when the student overcomes challenges and takes a step toward their academic and life goals.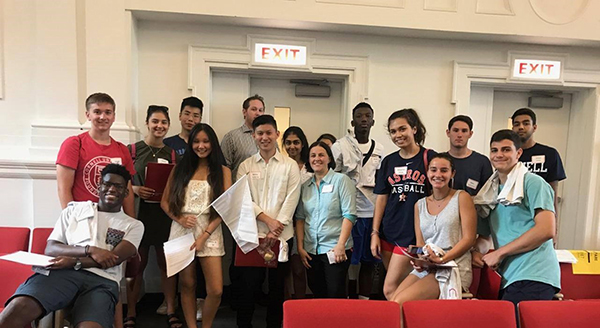 As part of the new opportunities within Cornell SC Johnson College of Business, Dyson students now have a dedicated Office of Student Services. It is my hope that our Student Services team will become an integral part of our students' academic success network. Our offices are located in Warren Hall (B34). The office was created to serve as a first point of contact for Dyson undergraduates, and provides a full range of services, resources, and referrals. We work in collaboration with Dyson faculty advisors, the SC Johnson College of Business Career Management team, and the College of Agriculture and Life Sciences to provide quality services for student success.
The Office of Student Services team is made up of three professional advisors Nicole Heasley (registrar & assistant director), Kaitlin Berry (assistant director), and me, Andrea Poag (director), as well as our Student Services assistant, Gretchen Gilbert. Together we have more than 45 years of experience in higher education and student success. We are here to guide students along their journey at Cornell and in Dyson. We enjoy getting to know our students and learning the driving force behind their motivation. With this information, we can help them develop various pathways toward achieving their goals.
We cannot promise a perfect college experience, but we can promise that we will provide students the tools to be successful in Dyson and beyond! I hope that your time in Dyson will present you with a narrative for a million dollar book deal!
Next time you are in Warren, stop by and say hello and let's start working on building your academic success network.