Reaching out of your comfort zone with electives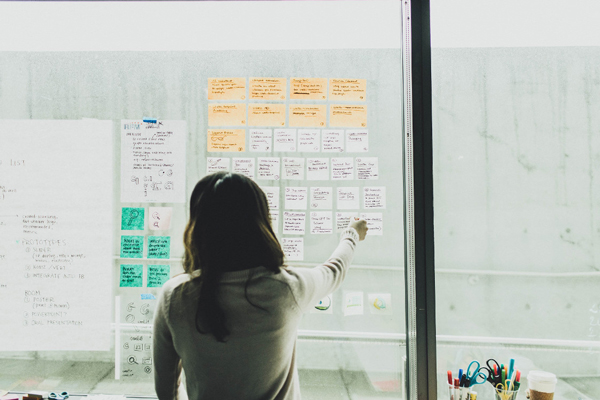 By William Wang '21
I think applied economics and management (AEM) just might be the most interesting major at Cornell. For one, there's never truly one typical AEM major. We come from a variety of backgrounds and a multitude of cultures that are flung far across the globe. Business is the type of field that attracts globally inclined students; some days, you'll never know what you might discover about your classmates or what their interests are.
My friend is a good example of this. She's currently an AEM major, but she's also pursuing the pre-med track. She's passionate about sciences and sees both tacks as compatible. Even if she doesn't end up completing the pre-med track, her concentration in sciences combined with a business major makes her a good fit for a career in healthcare management.
Where Dyson succeeds is its flexibility in allowing students to add classes outside the AEM major. The major doesn't have rigid requirements that fill up schedules; oftentimes, students can take courses that flesh out their interests in other departments. Because it's important to reach out of Dyson and find specific interests that you could see yourself devoting a business career to, AEM students often take electives outside the College of Agriculture and Life Sciences (CALS) to flesh out their interests. Here are some of the more interesting electives.
CS 1110: Introduction to Computing Using Python
Introduction to Python is a popular choice for analytically inclined Dyson Students. Python is a powerful programming tool that business students find useful when sorting through and analyzing financial data. My advice is to take the class during the fall, when it's taught by the always engaging Walker White, who manages to make Python more interesting than it should be. When I took it, I found the assignments rather challenging, but rewarding, when completed well. Some nights, I didn't sleep. But hey, isn't that what college is for?
CAPS 3502: Becoming a China Hand
GOVT 1313: Introduction to Comparative Government and Politics
NES 2626: Modern Islam
GOVT 3353: African Politics
Business has become increasingly global over the course of the 21st century. AEM majors that graduate into the workforce are asked to work in an environment where employees and collaborators often come back from different international backgrounds. Meanwhile, an understanding of international regulations, politics, and culture will help them make better decisions regarding international affairs in their everyday work. I really enjoyed taking CAPS 3502: Becoming a China Hand this past semester, as it was a small, discussion-heavy class focused on the experiences of foreigners in mainland China. One of the most engaging aspects of the class was our professor, Andrew Mertha, who went into deep dialogues about his personal experience in China. (Which also can serve as a good piece of advice for future Dyson students—make sure to talk to your professor and get to know them well! Their knowledge of their field makes them a great resource for students to tap into.)
One small tip on government classes: They are intensive on the writing and reading side, so be prepared to dig deeply into books! Also, this brings me to the next set of electives….
Language courses
One of Cornell's strong suits is its language study options. There are a wide variety of languages offered, ranging from Arabic and German all the way to Mandarin and Korean. The classes are generally small, which make it easy for professors to have one-on-one time with students to improve their skills. AEM majors looking to work abroad may find it useful to take a foreign language class for one year. However, some classes may be incredibly time consuming and intensive. For instance, Beginning Arabic and Beginning Mandarin are both 6 credits, so make sure to plan ahead to fit into your schedules.
Additional tips on taking electives
Make new friends from different majors
When taking electives, it's important to branch out your network beyond just AEM students. Look into making new friends from other majors in your electives, who can help you land on your feet in a new class. One of the best aspects of studying at Cornell is that students are always willing to work together to help each other. Students collaborating across majors is what makes Cornell so great.
…..But beware of the Code of Academic Integrity
It's all well and fine to collaborate, but beware of Cornell's Code of Academic Integrity. Working together on homework is allowed, but copying answers isn't. Each class may have varying interpretations on the code, so don't be afraid to ask your professors for clarifications. It's better to be safe than sorry.
Signing up for classes
One of the most stressful processes at Cornell is signing up for classes on Student Center. During the sign-up day, a different year of Cornell signs up for next semester's classes on the assigned day at 7 a.m. It's a first-come, first-serve process, and students who sign up late often miss out on their preferred classes. Even when students sign up at exactly 7 a.m., their computer might crash due to the overload of students online at the same time. When it comes to signing up for popular electives such as CS 1110 and GOVT 1313, it's important to take extra measures to sign up for classes. Make sure to wake up early on sign-up day to prepare for the oncoming rush.
And make use of your assigned advisors!
One of the best people you can talk to about choosing classes is your assigned advisor. They can fill you in on your requirements and what you need to take to fulfill them. During your first year at Cornell, it's important to map out a plan with your advisor to make sure you can complete your major requirements while also taking the electives you want to take. Navigating the Cornell course system can be difficult, but it's a nice to have someone guide you along the way throughout your four years.
I hope you found this advice on electives helpful! Cornell can be a daunting place to step into at first, but through your friends in AEM and beyond, it can be an enjoyable four years that'll fly right by. These tips are just the top of the iceberg when it comes to advice for future AEM students. Make sure to talk to older students or alumni for future advice. The Dyson network is vast, and their experiences and lessons can make your time at Dyson a much smoother ride.

---
About William Wang '21
William Wang is a sophomore in the Dyson school from Poughkeepsie, NY. His concentration is business analytics, and he's currently minoring in Chinese and Asian Pacific Studies. He is interested in international business, specifically in the East and Southeast Asian region. He is currently interning with the New York Sustainable Business Council, and writes for the Cornell Daily Sun and Cornell Business Review on campus. He enjoys writing, running, and watching re-reruns of the Simpsons.