Noteworthy: Lourdes Casanova makes 2017 List of Most Influential Ibero-American Intellectuals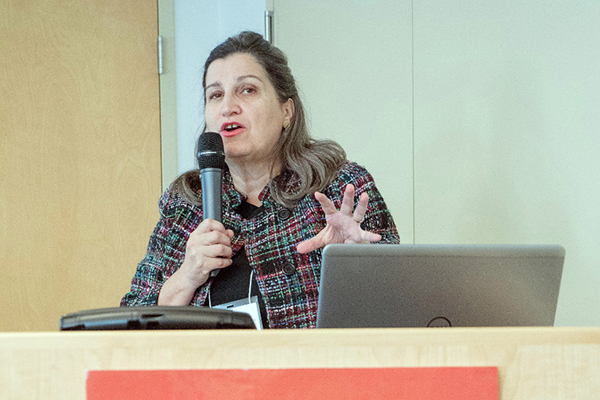 Overview
Lourdes Casanova, a senior lecturer at Samuel Curtis Johnson Graduate School of Management, has been named one of 2017's Most Influential Ibero-American Intellectuals. This year's list, which solely showcases outstanding women across a variety of disciplines, was a collaboration between the digital news service esglobal and Hay Mujeres, an online Latin American platform dedicated to increasing the visibility of women in leadership.
According to the announcement from esglobal, they selected women who were active "in their respective fields of activity and whose work has repercussion and influence in the Ibero-American space." Casanova appeared on the list for the first time in 2014 and again received the honor in 2015.
Key takeaways about Lourdes Casanova:
While working at INSEAD, Casanova led the Goldman Sachs 10,000 Women Initiative, a program aimed at providing support and training to women entrepreneurs.
In addition to her role as a senior lecturer at Johnson, she serves as a visiting professor at several other business schools including the University of California at Berkeley, the University of Cambridge, the University of Oxford, the University of Zurich, and Universidad Autónoma de Barcelona.
Read the entire article from esglobal to learn more about Lourdes Casanova and the other women on the 2017 List of Most Influential Ibero-American Intellectuals.