The organizational key to increasing the number of women in leadership roles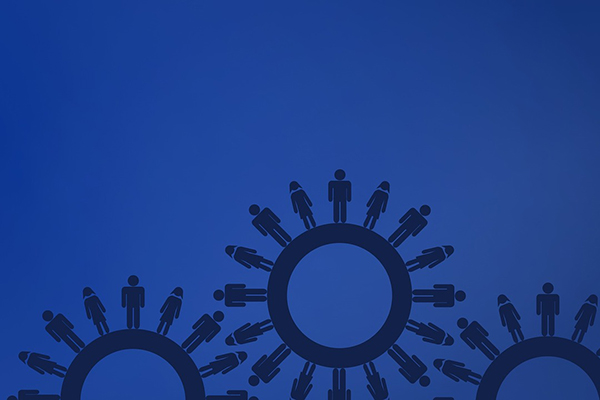 By Michelle Duguid, Associate Professor of Management and Organizations
While many know, intuitively and quantitatively, the business value of having women in positions of power, relying on women in leadership positions to serve as catalysts for better gender diversity is an insufficient method of doing so. In reality, it takes a collective effort, with women, men, and organizations at large all working together to achieve meaningful leadership diversity.
Are organizations actually reducing stereotyping?
From an organizational standpoint, much of this effort revolves around more prominent educational trainings. Often, these trainings are focused on educating employees about implicit bias. As humans, we all possess some level of implicit bias. By telling employees that everyone has some level of bias, organizations are hoping that individuals will be more receptive to the idea and more importantly, more open to confronting and correcting those biases.
Organizations presume that making individuals aware of the automatic nature of stereotype activation, and hence the pervasiveness of stereotyping, may lead to greater willingness to engage in checks on unproductive thoughts that arise from stereotyping. In other words, individuals will not only be aware of their susceptibility to biased thoughts, but also not feel singled out as bigots.
However, my co-author and I find that instead of reducing stereotyping, touting the prevalence of stereotyping creates a social norm for stereotyping and, paradoxically, promotes stereotype expression and its detrimental effects because individuals feel less compelled to monitor what they say or do. Our findings suggest that to reduce stereotype expression and its effects, it might be more useful to capitalize on social norms by highlighting the pervasiveness of individuals' willingness to exert effort against their unconscious stereotypes.
How to effect meaningful change
Although, I have found that programs focused on equipping female employees with strategies to advance in their careers are very successful in reaching that goal, a more complete approach would also include engaging men. For example, many programs geared toward advancing women are typically funded or sponsored by men in high-level positions, who appear at these programs, say a few words, and then disappear. For senior leaders, lending their name and funding to valuable initiatives and trainings isn't without merit. But to effect meaningful change, organizations need men in leadership teams to proactively and directly work on and take part in these programs. They also need to work on improving the larger organizational culture by supporting female colleagues and candidates—and calling out bias when they see it.
In fact, the key to any successful change is an organizational culture that empowers women and makes them feel valued. Women need to feel more valued if they're going to play any role in recruiting other women.
My research shows that once women feel valued, they are helpful to, and supportive of, other women. If women are in an organizational culture that is not supportive, any resulting success from programs and trainings an organization offers will be limited at best and neutralized by a poor organizational culture at worst.
Organizational trainings focused on individual strategies are just a part of the process for reducing bias and increasing the number of women in positions of power. Ultimately, to effect meaningful change and increase the number of women in leadership roles, organizations must develop a culture that values women and calls out bias—and men should be involved in leading and nurturing this charge. Without such a culture in place, organizational programs will not be as successful as they could be.
---
About Michelle Duguid, Associate Professor of Management and Organizations

Michelle Duguid, MS '06, PhD '08, joined Johnson's faculty in 2016. She previously served as associate professor at Washington University in St. Louis, but she is no stranger to Cornell, having earned both her MS and PhD in organizational behavior from the School of Industrial and Labor Relations. Michelle's research focuses primarily on the effects that social status, power, politics, and influence have within organizations. She also researches how individual and group dynamics within organizations affect creativity and decision-making processes. Michelle currently teaches Women and Leadership and the core course Challenges in Leadership. Learn more about Michelle and her research here.