4 ways the Executive MBA Metro NY program builds stronger business leaders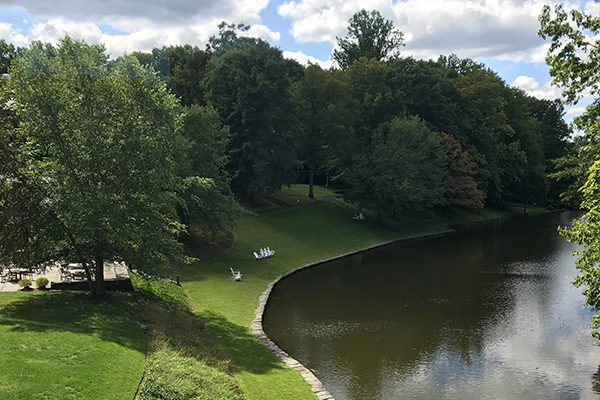 By Michael Stanat, Executive MBA Metro NY '19
I decided to earn my MBA with the Executive MBA Metro NY program because I wanted to improve my business leadership skills and expand my professional horizons as the director of global operations at SIS International Research. SIS International Research is an international market research and strategy consulting firm—it's also my family's business and has grown to be a global company. My interdisciplinary role is focused strongly on operations, management, and marketing. With the help of the Executive MBA Metro NY program, I aim to build the company, grow client value, and deliver operational excellence.
Several key factors led me to Johnson's Executive MBA program: rigorous academics, team-based learning, international diversity and resources, and an emphasis on balancing priorities. These four attributes are also helping me become a stronger business leader.
Extensive learning in a short timeframe
Johnson's Executive MBA Metro NY advanced curriculum is integrated and sequenced. Students are provided extensive learning in a short period of time: just 22 months. You gain meaningful knowledge that you can apply immediately in your professional lives. For example:
Digital disruption and subscription-based business models are evolving.
Identifying customer pain points and reducing bottlenecks in processes can profoundly influence organizational performance.
Data analytics can uncover new business opportunities.
Digital strategies can rapidly build advantages and profitability.
The skills we develop in our courses give us powerful ways to lead and make informed decisions.
Importance of high-performing teams
The Executive MBA program emphasizes team-based learning and reinforces that high-performing teams can be an uncommon, competitive advantage in today's fast-moving global economy. During our first week in residence in Ithaca, I was impressed by our instructors' emphasis on learning best practices in teams. We applied these best practices immediately and still spend time every week working in our teams.
People at Cornell are also welcoming and diverse and the instructional approach encourages positive collaboration more than competition, which is key in today's collaborative and "coworking" economy. We've also further developed our social skills and emotional intelligence; growth in both of these areas is important in management. The Executive MBA Metro NY program provides a positive environment, and I appreciate learning from others and building friendships both inside and outside of the classroom.
Personally, teamwork is essential for my career since I work in international market research consulting. Multilingual professionals must work together efficiently across timezones to meet deadlines, goals, and milestones.
Strength in Cornell's resources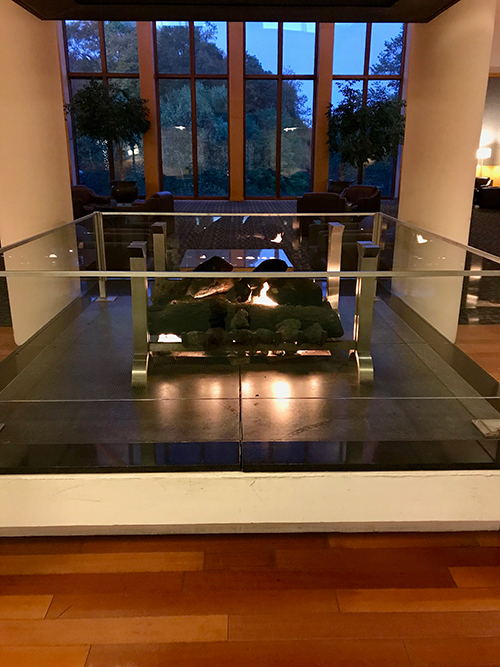 Classes for the Executive MBA Metro NY program take place at the picturesque, suburban location of Palisades, New York, just outside of New York City. The fact that we're all together in a residential location for class weekends builds a strong sense of community and encourages networking. Between NYC, Palisades, and Ithaca, there is a vibrant MBA experience relative to other programs.
One memorable part of the program was the outdoor education and leadership exercises we participated in during the first residence week in Ithaca. The outdoor team-building exercises illustrated team best practices in action, and we were able to experience natural beauty in Upstate New York.
The recent opening of the Cornell Tech campus on Roosevelt Island, in partnership with the Technion-Israel Institute of Technology, has created new opportunities. Cornell Tech hosts interesting events on the Roosevelt Island campus, including events for the Emerging Markets Institute (EMI), which is relevant to me. Additionally, learning about EMI led me to discover the Smith Family Business Initiative, which hosts events and programming focused on family businesses like mine. Because Cornell is an Ivy League school with far-reaching resources I've found many clubs and organization that are relevant to my professional goals.
Cornell also has an impressive global footprint, which was important in my decision to choose Johnson's Executive MBA program. The alumni network is massive and has been helpful.
Professional, personal, and academic development
I work full time and manage operations across 24 time zones. I was comforted to know that almost everyone in the program works full time, has family commitments, and faces similar pressures. A benefit of the Executive MBA program is the way it teaches mastery of time management. We become more skilled at managing our academic, personal, and professional lives; and therefore, we become business leaders who are able to manage through challenges and still recognize the importance of balancing our well-being.

---
About Michael Stanat, Executive MBA Metro NY '19

Michael is director of global operations for SIS International Research. He is a creative and happy person. One of his passions is writing. He loves to travel to see new places and meet new people. He enjoys movies, books, exploring cities, road trips, and skiing. Michael has been working in the market research and strategy consulting fields for 10 years.