Noteworthy: Marketplace interviews Andrew Karolyi on why feelings matter in today's economy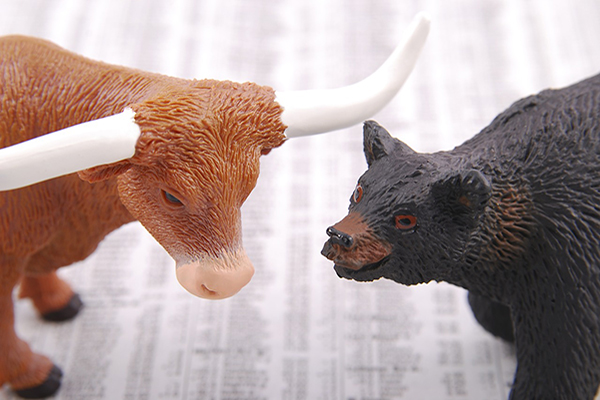 Overview:
In witnessing the wall-to-wall coverage of the recent economic boom, Andrew Karolyi knows one thing for sure: Wall Street's record-breaking performance won't go unnoticed. An internationally-renowned scholar with an extensive list of published work, Karolyi, associate dean for academic affairs and professor of finance at Johnson, appeared on a recent podcast by Marketplace, "OK Wall Street, let me tell you how I really feel." On the program, Professor Karolyi told host Erika Beras why it matters that Americans feel good about their finances.
Key takeaways from Marketplace's podcast:
Providing commentary alongside other experts, Karolyi makes clear that when Wall Street's weather forecast calls for clear skies, consumers can't help but spend a pocketful of sunshine.

When it comes to the economic impact of consumer confidence, perception is reality.
According to Marketplace, consumer spending accounts for 70 percent of all economic activity. Consumer and business confidence is increasingly shaped by what we see over the airwaves and online, so how we think the economy performs in large part influences the extent to which we spend and save money.
Overreacting to changes in the market can lead to questionable financial decisions, for better or worse.
The more consumers watch their 401(k) balances increase and decrease, Karolyi says, the more he worries that "excessive volatility in the marketplace somehow may lead them to distort the decisions that they would normally be taking." With the stock market breaking records over the past few months, Karolyi has seen increased spending on cars, appliances, and other "big ticket" items.
What happens on Wall Street really does impact what's in your wallet.
"There's almost like a feedback loop that is working from the stock market back to consumers," says Karolyi. When Wall Street reports low unemployment and rising wages, economists watch as the perception of the marketplace continues to change, impacting how average Americans make financial decisions on a daily basis.
Listen to the entire podcast on the Marketplace website to learn more about what Andrew Karolyi and others had to say about the ways in which consumer confidence impacts economic spending.