Business venturing session combines skydiving and macroeconomics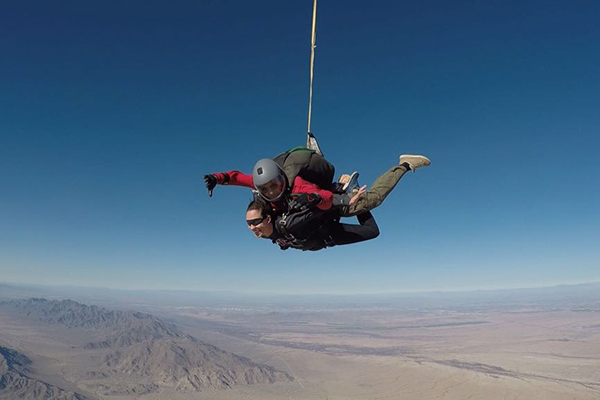 By Catherine Brown, Executive MBA Americas '19
I'm on a flight home after spending 10 days in Scottsdale, Arizona, reflecting on yet another great week with my fellow classmates in the Cornell Executive MBA Americas program. As I type this post, I'm cruising at 10,000 feet above the ground—the very altitude where I skydived with some of my classmates just a few days ago. I'll get to that story in a minute. But first, I want to tell you about our classes and the fantastic week we had together.
Residential sessions for MBA Americas students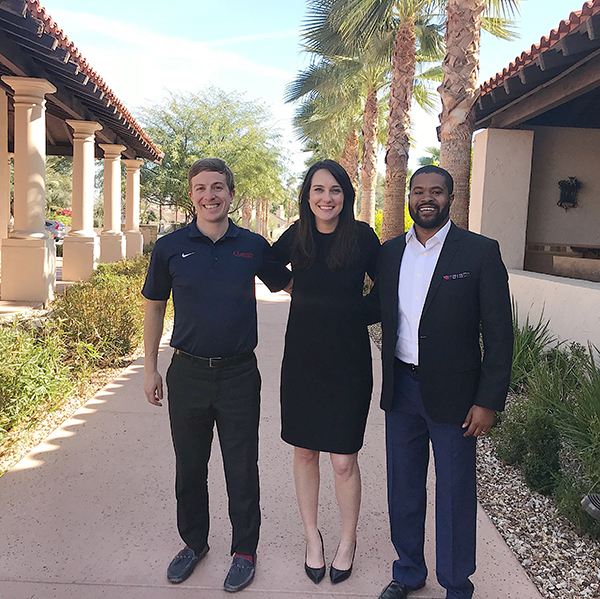 The Cornell Executive MBA Americas program hosts three in-person residential weeks where the cohort comes together for an extended amount of time of classes and networking. For our winter session, the program takes us to a much warmer location compared to Ithaca, New York. Coordinating 160 students through winter weather can get quite challenging, so it makes sense to take us off campus for this session. It was great to see so many of my classmates again—many of whom I haven't seen since our two-week kickoff in July.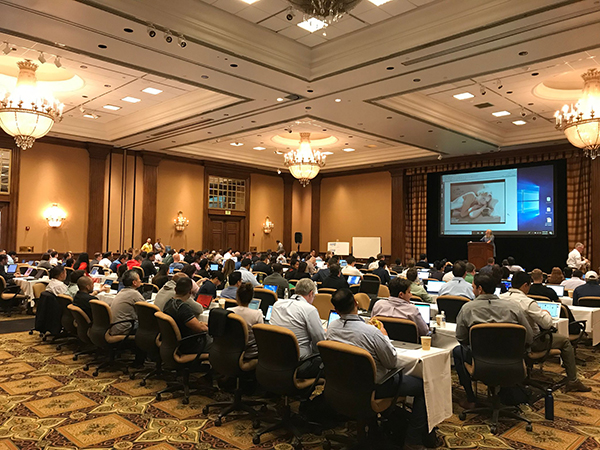 Classmates arrived from Calgary, Houston, Los Angeles, San Francisco, Washington DC, Mexico City, and many more North American cities for a week of networking and coursework in New Venture Management, Microeconomics, Macroeconomics, Marketing, and Leadership. We had a lot of homework and reading to prepare for the classes; I breathed a sigh of relief as I completed my pre-work and landed in Phoenix to start classes. About 60 percent of the program happens live and virtually in our respective city teams, and the rest of the 40 percent is done in person during our residential weeks. It was great to be together as a class and meet many of our professors in person.
The Cornell professors fly in from Ithaca for the week to lead class and join us for meals as we go through the week together. During the week, our teams completed our pitches for startup ideas and enjoyed hearing the creative solutions many of us had to various challenges throughout the world. The opportunity to live in Seattle while earning an Ivy League degree is unparalleled and the school makes sure we feel a part of the Johnson community in the process through these residential weeks.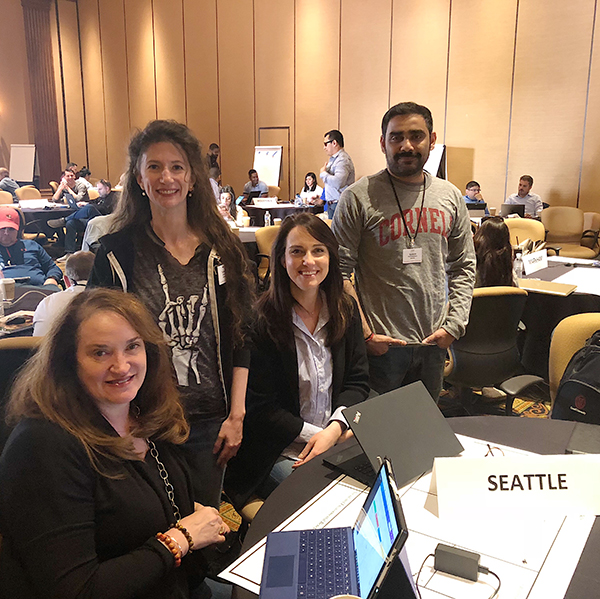 Networking—and more than networking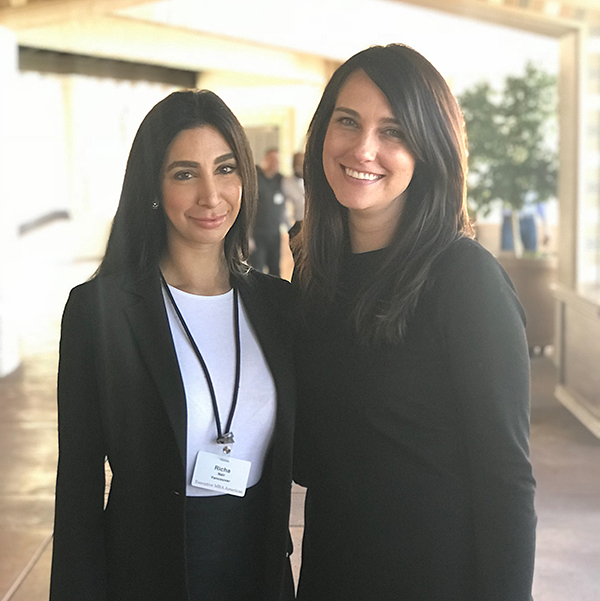 This brings me to the networking aspect of the program. Cornell provided a number of opportunities for us to meet each other during the week. We gathered around several televisions to watch the Super Bowl. During our afternoon off on Wednesday, a mini golf championship was planned. And on our final night in Phoenix, some of us headed to a hockey game. All of our meals were together, and toward the end of the program, Cornell hosted a reception for one of our final nights together. During our lunch breaks, we had opportunities to hear from Cornell alumni and the fantastic coaches available to us during through Johnson.
Several "unofficial" activities were planned during our Wednesday afternoon off: hiking, dune buggy racing, relaxing by the pool, and skydiving. Skydiving has long been on my "bucket list" and it felt like the perfect time to go with my classmates—many of whom have become close friends during this program. The experience did not disappoint. After six months of studying, taking exams, and writing papers, a jump from 14,500 feet above sea-level was just the fresh-air experience I needed. I think this is the part of my post where I should make a joke about the parallel between the supply and demand curves I learned in Economics and how they coincide with my flight up and subsequent jump out of the plane. Maybe it's time for me to take a break from studying for just a bit.
The Cornell Executive MBA Americas program is fantastic—the networking across so many teams was one of the main reasons I chose this program. After a week together in Scottsdale, I'm energized to head into the final nine months of class and start planning our group projects abroad. I'm already looking forward to our third residential session where we will be reunited for our final weeks of class together. I'm sure it will be here before we know it!

---
About Catherine Brown, Executive MBA Americas '19

Catherine Brown is a student in Cornell's Executive MBA Americas Class of 2019. She lives in Seattle and is the senior manager for partner programs at DocuSign. When she's not studying, she can be found traveling with her husband, taking her labradoodle to the puppy park, or dreaming about the next bucket list item to cross off. Feel free to reach out to her on LinkedIn for any questions about the program!