Research Recap: How cooperatives may be able to bring broadband infrastructure to rural communities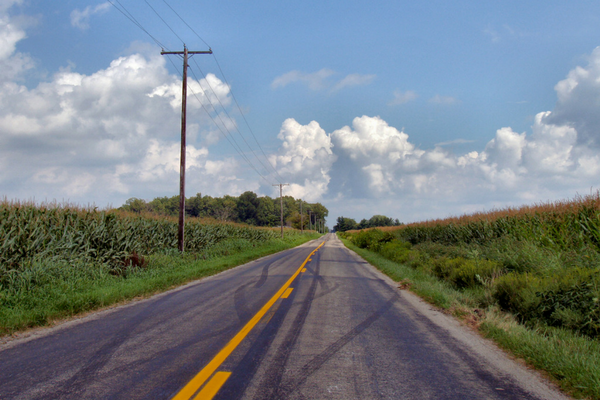 "Connecting the Empire State: Exploring the feasibility of rural broadband co-ops to serve northern New York"
Disciplines represented:
Agribusiness Development, Rural Economics, Financial Analysis, Data Collection
Schools/contributing organizations:
Charles H. Dyson School of Applied Economics and Management
Oklahoma State University
USDA Rural Development
Co-authors:
Todd Schmit, associate professor, Dyson
Roberta Severson, director, Cornell Cooperative Enterprise Program
Summary:
Research by two Dyson faculty members, Todd Schmit, associate professor, and Roberta Severson, director of the Cornell Cooperative Enterprise Program, surveys the economic landscape of broadband markets across rural northern New York, determining the impact service speeds and availability can have on co-ops, or cooperative-structured businesses. Published in the January/February 2018 issue of Rural Cooperatives, the USDA's bimonthly magazine, the co-authored article determines the feasibility of a cooperative-structured business as a vehicle to extend broadband to unserved and underserved communities in northern New York.
Their research focused exclusively on the population within Franklin County, NY; nonetheless, the authors anticipate that the value of their findings extend beyond the borders of one northern New York county:
"While the project has a narrow geographical focus, the process and results will be beneficial more broadly for rural communities to assess the potential for rural broadband infrastructure investments via the cooperative business model."
After analyzing the results of the study, Schmit and Severson conclude that, given existing market prices, "a new cooperative venture was shown to be highly infeasible." However, the ability and willingness of high-speed users to subsidize low-speed user costs via a cooperative structure may chart a feasible path for rural broadband development, particularly for rural utility cooperatives with existing infrastructure within these communities to expand services into broadband.
Publication information:
"Connecting the Empire State: Exploring the feasibility of rural broadband co-ops to serve northern New York" was published in USDA's Rural Cooperatives magazine, Volume 85, Number 1, January/February 2018, pages 20-25.
Read the article within the full issue of the magazine here.