A community of service: Giving a hand up at Berea College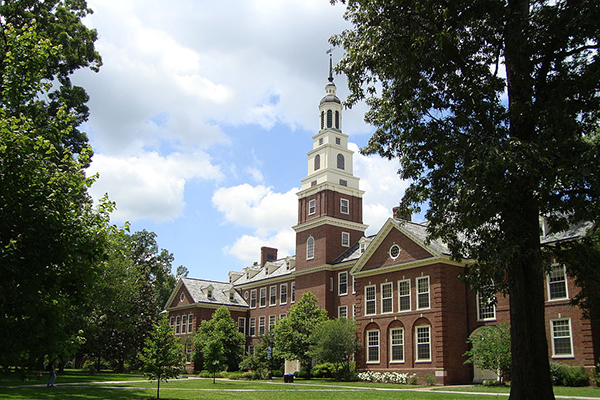 Berea College, Kentucky / Credit: Rachid Hogerhuis via Wikimedia Commons
By Matheus S. P. Costa, Two-Year MBA '18
Forty miles away from Lexington, Kentucky, lies Berea, home of Berea College. Berea is a no-tuition Work College, where all of its 1,600 students with limited economic resources work at least 10 hours per week. A portion of their income goes to their scholarship and the rest goes to the students and their families. Besides having students from the Appalachian Region and all over the United States, there are also students from more than 90 countries at Berea.
Every year on President's Day weekend, a group of Johnson students and alumni go to Berea to provide career and recruiting advice. The partnership between Johnson and Berea College was formed more than 10 years ago between Johnson alumnus Joseph Bridy, MBA '04, currently with Hamlin Capital Management, and the former president of Berea College, Larry Shinn.
Here's why the Johnson/Berea partnership is an incredible one.
Johnson MBAs know about professional presence
During most of their first year Johnson students learn every aspect of what makes a great resume, cover letter, informational call, and interview. We spend endless hours networking and polishing our skills to land our dream jobs. When we arrive in Kentucky, revisiting all the skills we've developed during our first year and sharing them with the students at Berea is something easy and natural to do.
Opportunity for service
Many of the skills we learn and the support we receive at Johnson comes from our peers and from the greater Johnson community. Giving back and helping others stops seeming like the "right thing to do" and becomes second nature. I believe every Johnson MBA student has a special place in their hearts for all the second-years that helped us during our first year. This is the reason why nothing feels more natural than trying to pass it forward.
Hearing empowering stories
Lastly, going to Berea is not only about giving, but also about receiving. During our interactions with the students we learn their stories—the adversities and challenges they had to face to get to Berea. Some of the students' stories are so touching and inspiring that at times it's hard to remain professional and not shed a tear. Most students at Berea are half my age but twice as strong. Both years I've gone to Berea I've returned feeling not only incredibly blessed for all the luck I've had in my life, but also that I should complain less about my own misfortunes. For me, going to Kentucky has always been a lecture on the strength of the human will.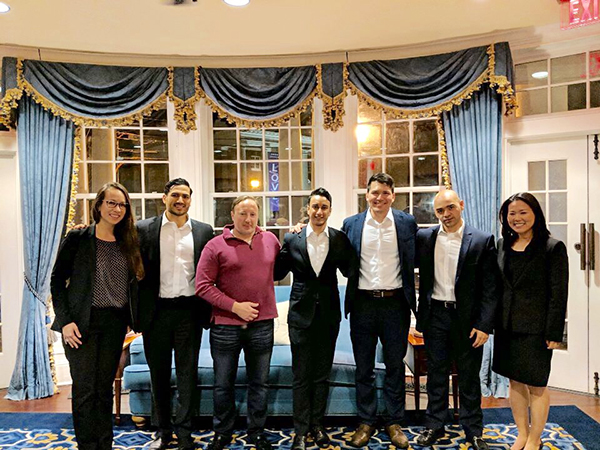 As Joe Bridy loves to jokingly state, this is the perfect partnership since Berea students frequently undersell their feats while MBA students are always overselling theirs. All jokes aside, the Berea service weekend is one of the best experiences I've had during my two years at Johnson. I've been able to support the students, meet some amazing Johnson alumni, and develop stronger relationships with my peers from Johnson. This year I was joined by Marcela Ramon and Jess Park (Class of 2018) and Santiago Dias, Donnie Hampton, and Ershad Chagani (Class of 2019). Returning alumni included Joe Bridy, David Roy, MBA '09, and Mia DeNunzio, MS '17 (Weill).

---
About Matheus S. P. Costa, Two-Year MBA '18

Matheus is an industrial designer who was born in Brazil. Before Johnson he was an entrepreneur with a footwear company. After earning his MBA he will be working in innovation and operations for AB Inbev in Switzerland. Matheus is an endurance running aficionado. During his summer internship he completed an IRONMAN 70.3 and he's currently training for a 50-mile trail run this May.