SMART Program reflections: Dirkosh Crunch in Ethiopia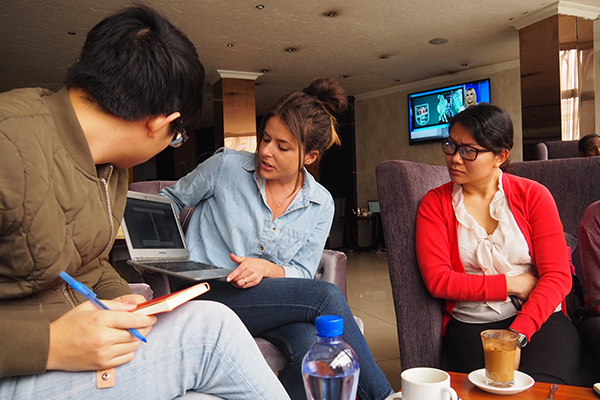 By Samantha Acriche '18
The Student Multidisciplinary Applied Research Team (SMART) Program is a unique service opportunity and part of the Emerging Markets Program at the Dyson School. SMART brings together teams of both graduate and undergraduate students, faculty, and staff from across the university and pairs them with small companies, organizations, and community groups located in developing countries and emerging economies. SMART teams work to address a specific need identified by their international partner and students work on well-defined assignments—challenging them to apply classroom knowledge and skills in real-world international settings.
Dirkosh Crunch, Ethiopia
Over winter break, I had the incredible opportunity to participate in Cornell's Student Multidisciplinary Applied Research Team (SMART) as a consultant for Dirkosh Crunch, a small agri-business, in Addis Ababa, Ethiopia. The experience was unique and unparalleled to anything any of my team members and I had ever experienced before. We all are profoundly grateful for having had the opportunity and hope to see Dirkosh succeed and grow into a prosperous business!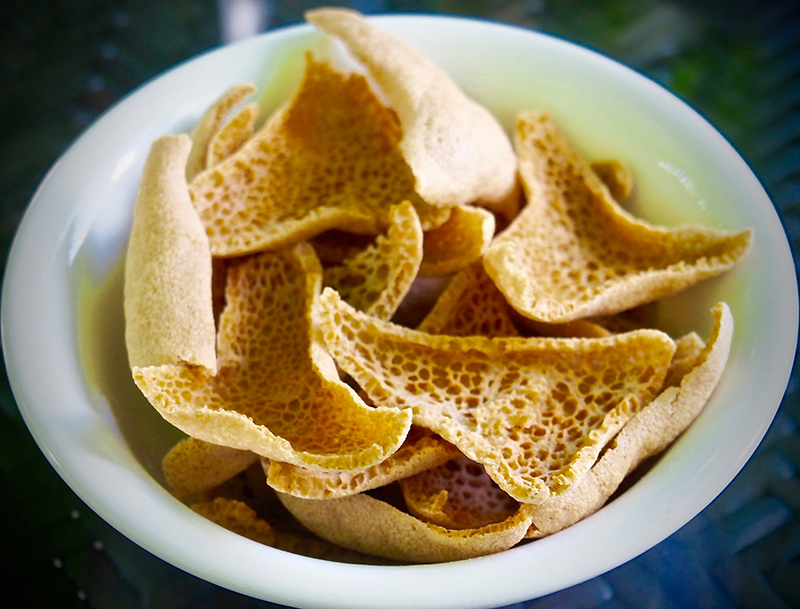 The founder of Dirkosh, Valerie Bowden, makes vegan, gluten-free, and oil-free teff chips that not only provide a nutritious snack for consumers but in the process, also provides a community that empowers undervalued local women in Ethiopia. Throughout our two weeks in Addis Ababa, my team—which consisted of four other diverse and highly intelligent undergraduate, graduate, and PhD students—conducted market analyses, created a new cohesive brand identity, developed financing strategies, and prepared Valerie for the Vegan Life Festival she is attended in mid-February.
The project was definitely challenging, both due to the scope of work we set out to accomplish, as well as the environment we were conducting this work in. Ethiopia, as an emerging market, presented many obstacles that we needed to overcome, whether it was simply getting Wifi, helping Valerie find new facilities and workers after the government closed down her prior facility, or understanding the logistics behind selling domestically and abroad. However, our team was optimistic, flexible, and excited. We saw each obstacle as an opportunity and managed to surpass all our expectations going into the trip.
As my fellow team member Kristina Filippini, CALS '18, said,
"Traveling and working in Ethiopia was an opportunity that truly enriched my educational experience through travel and multicultural collaboration. I was exposed to a new part of the world, worked with a diverse and very talented group of Cornell students, and got to appreciate a culture that was extremely welcoming and vibrant. Our team had a great relationship with our client, and it was incredibly rewarding to have her not only accept our recommendations but also be excited about the new direction of her company."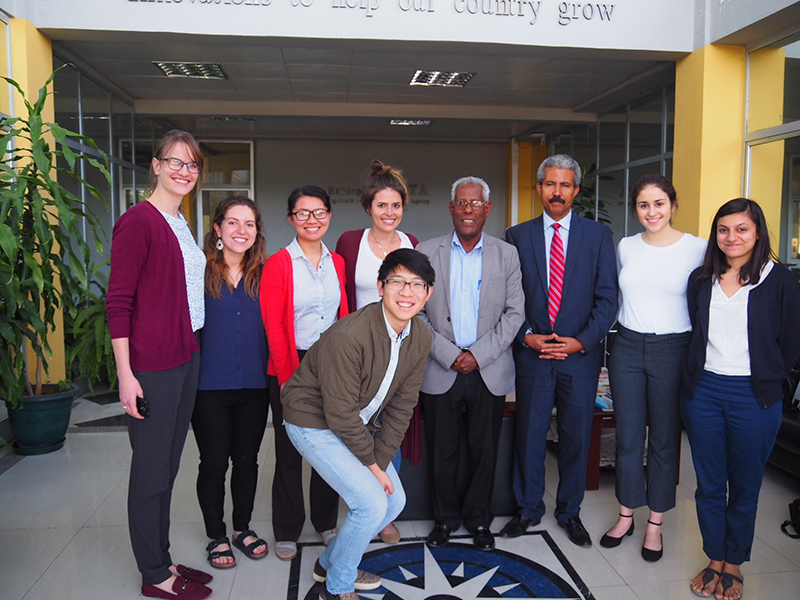 We visited the Ethiopian Agricultural Transformation Agency (ATA), founded in 2010 by the Bill and Melinda Gates Foundation and Ethiopia's late Prime Minister, Meles Zenawi. Yifru Tafesse, the director of private sector development in agriculture, and Terefe Belehu, a senior project officer and teff expert shared how ATA addresses the systemic issues smallholder farmers face, transform their livelihoods, and act as a catalyst for Ethiopian agribusiness.
"One word for our SMART experience: immersive. Our entire team was very committed to making the trip and Dirkosh Crunch a success so we spent the majority of the day completely immersed in our work. On the other hand, it was wonderful to be in the middle of so many warm and welcoming people in the heart of Addis Ababa and be immersed in a completely new city and culture," Nandini Mehrotra, a CIPA graduate student, said.
While many of the days were spent working, we had ample opportunities to explore the city, its culture, and cuisine. Valerie arranged for us to attend a traditional Ethiopian coffee ceremony at her sister-in-law's home. We thought we would only spend a short time there, but ended up staying for hours, laughing, chatting and learning about one another. Her sister-in-law is quite the entertainer! The coffee, which is served in three rounds, was incredible and strong; Zhun Che, another team member, was very jittery from it! As a team, we unanimously agreed this night was our favorite. Everyone was so welcoming and loving and we all left the home that night feeling like family.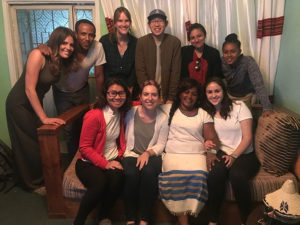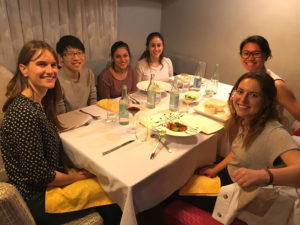 On a more personal level, this trip had a profound impact on me as it confirmed my desire to both live and work abroad in the future. As an applied economics and management major, with a concentration in international trade and development, as well as an avid traveler, I have always tried to find work at the intersection of these passions. This project allowed me to finally experience working abroad in a vibrant, new and exciting culture and determine whether or not this type of work was definitely something I wanted to pursue. I am happy to say, it is.
Overall, the experience was very rewarding. We saw Dirkosh transform in just a matter of two weeks due to our many ideas and strategies. It is both rare and special to see your work have such an immediate impact on an individual and on a company. We are so excited to see Valerie's business progress and grow! I know that we have all gained a lot of valuable lessons and skills from this experience, but more, we have gained a profound appreciation for Ethiopia, its people and its culture.
Read more about the SMART Program service experience in Ethiopia here.