Admissions Bridge connects diverse undergraduates to MBA possibilities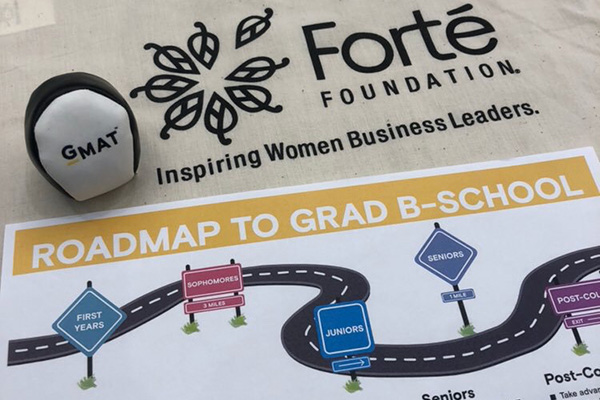 A few years ago, going to business school was not even on Symone Williams' radar. But thanks to a mentor, she is now thriving at Johnson, recently elected student council president and a recipient of a Forte Fellowship. She is also paying it forward.
In mid-November, Williams, MBA '19, served as a panelist at the second annual Johnson Admissions Bridge, an event to encourage undergraduate women and students from underrepresented backgrounds at Cornell to consider business school and discover ways to begin preparing now. "I honestly didn't know about business school being an option until I had a mentor who talked to me about it," said Williams. "Now I want to provide as much opportunity to undergrads for them to know what's out there. You don't know what you don't know."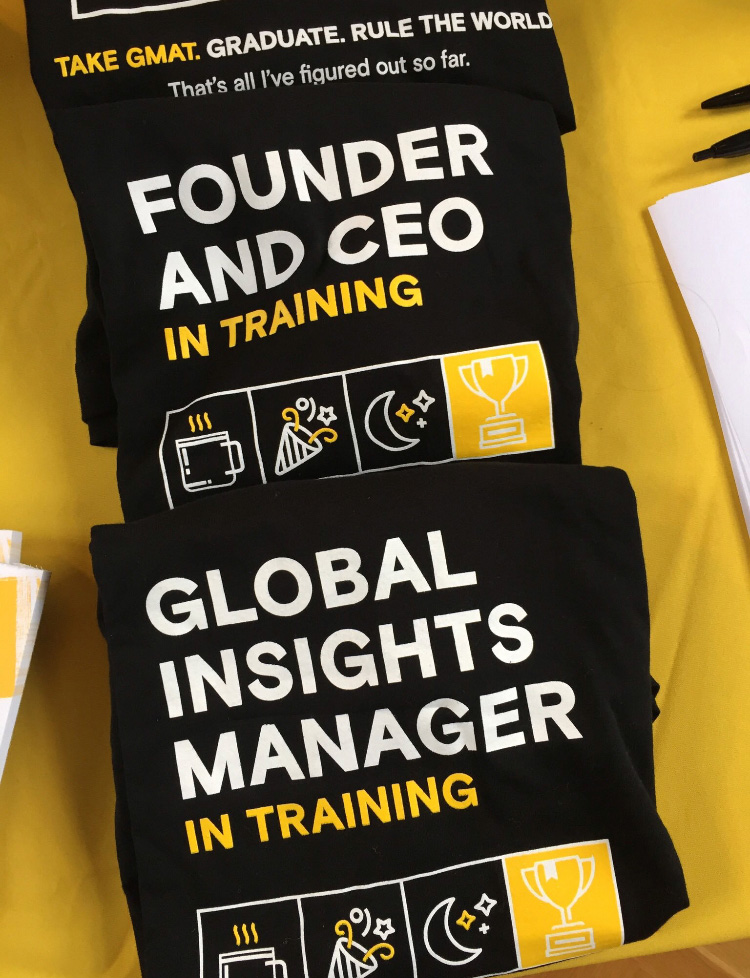 The event, held at the new Breazzano Family Center for Business Education, included an MBA program and admissions overview, a panel of current MBA students who answered questions from undergraduates, and advice from Johnson administrators. There was also a chance for participants to speak one-on-one afterward.
Sharing personal perspectives was a big part of the evening from start to finish. "During the panel, we were trying to give them an insider's view into the school, the MBA application process, and our MBA journeys so far," said Steven Martinez, MBA '18, who served as moderator. "Afterwards, having those one-on-one conversations meant a lot, both for them and for us. We don't have a lot of opportunities to interact with URM [underrepresented minority] undergraduates who are considering similar career paths."
Robert Weinberg, a senior biology major in the College of Arts & Sciences, was one of 45 in the audience. "I'm really glad that I got the opportunity to meet current Johnson students and hear about how they got to where they are today," he said. "And I'm glad that I got the opportunity to share my story with them."
For him, a big takeaway was that the Johnson experience goes way beyond economics and finance. "One of the panelists mentioned that she is learning a lot of soft skills at Johnson—leadership skills, communication skills, and interpersonal skills," he said. "She felt she was being given the resources to develop into her full potential as a positive change-maker in society. It was great to hear that."
The Johnson Admissions Bridge program is part of a larger initiative to ensure a diverse population is offered the opportunity to attend business school. "At Johnson, we have both an opportunity and a responsibility to contribute to the pipeline of diverse talent ultimately seeking entry into top business schools and the companies and organizations they will lead afterward." said Judi Byers, executive director of admissions and financial aid at Johnson. "The Bridge is a way to connect with our undergraduate students here at Cornell and gives us the chance to talk with them about potential career paths and how an MBA might offer value to their short and long term career goals."
Developing that pipeline includes removing barriers, and the first one is often not realizing that business school is an option. "Seeing people who look like you telling you this is something you can do is extremely important," said Williams. "I did not have that until I had that mentor. Representation is hugely powerful."
"Knowing it's doable and having access to people who have done it can provide encouragement," said Martinez. "We were able to have candid conversations around what the struggles are for each of us."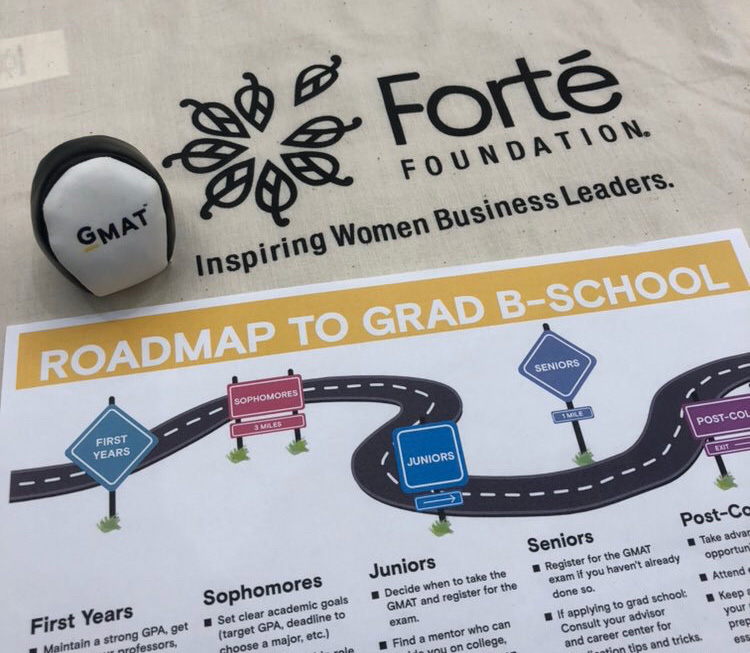 Further discussion centered on the GMAT, with encouragement to take the test while still an undergraduate. "That's often when testing skill levels are at their prime, and scores are valid for five years," said Byers. "Even if they don't immediately apply to business school, and most choose to gain full-time experience before they do, they have the greatest likelihood to score strongly and can use their scores once they're ready. Candidates who attend our Johnson Admissions Bridge event can apply to receive a fee waiver for the GMAT to help encourage test-taking while they're an undergraduate."
Along with being informational, the panel was encouraging. "Once you get into business school, as a minority or a woman, your value is recognized," said Williams. "There are so many opportunities because businesses know the value of having a diverse team."
The idea for Johnson Admission Bridge initially came from two Johnson students, Jessica Lowery, MBA '17, and Mehrdad Moghaddam, MBA '17, who launched the program in 2016 as part their Roy H. Park Fellowship leadership project. The administration has picked up where the students left off and expanded the program.
"The GMAC [Graduate Management Admission Council], which administers the GMAT exam, was impressed with the work we are doing to support pipeline development and helped us build momentum," said Byers. "The morning after the Bridge event, they held a yoga session for undergraduates in Willard Straight to talk about the GMAT exam and discuss opportunities for test preparation support. That evening, there was a trivia event related to the test. This offered innovative ways for students to talk about the exam and test prep, while building on what we had shared the night before."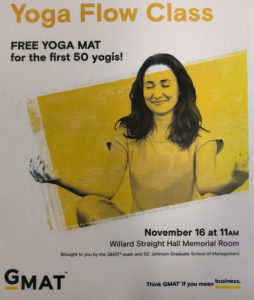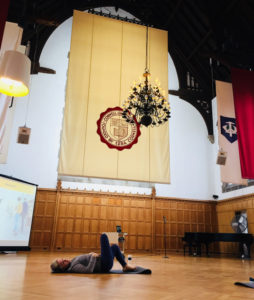 And the momentum continues. "I've got a lot of messages in my inbox that are waiting to turn into meetings," Williams said. "One, for example, is with a student who is part of the black students business association. I'm really excited to connect with everyone who's reached out to me."
"I met with about 10 students afterwards, and a lot of them reached out to me again after the event," said Martinez. "I've been providing them with some of the materials that helped me. I love having those interactions. It's genuine from both sides."
Williams agrees. "I would just like to be a window," she said. "Everything that's come to my life has been through the generosity and care of other people willing to take the time to invest in me. So I'm excited to pay it forward and help people here."